Samlor—the new venture by chef power couple Napol "Joe" Jantraget and Saki Hoshino—wants to bring Thai gap glaem (drinking food) experience, but in their own way.
Launching May 18, the new menu at Samlor will showcase Thai traditional comfort gap glaem dishes, but in an elevated way—but not pretentious. The menu reads like you might as well be eating at Thonglor's Saengchai Pochana, but when you clap eyes on the dishes, you'll know they're not the same.
Chefs Napol and Hoshino want to move away from their formal reputation at 80/20. At Samlor, it's fun, comfy, and casual.
The ultimate Thai drinking food ordered on every table is the goong chae nampla (B380)—Thai-style prawn ceviche.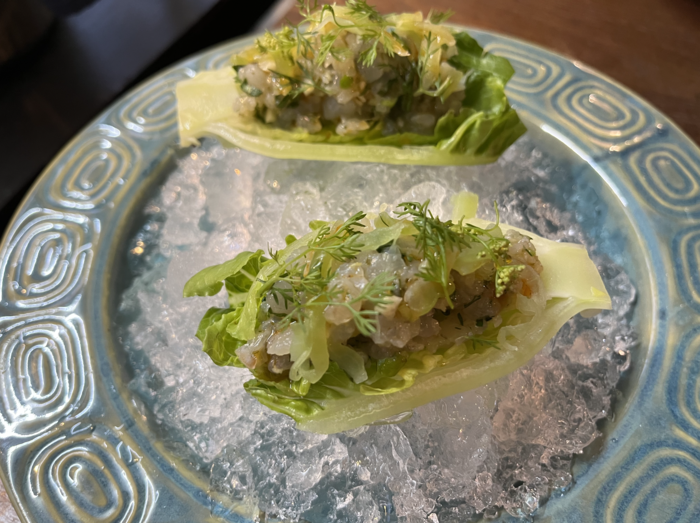 The chicken liver pate (B320) is served with nam jim jaew to replicate grilled chicken liver flavor found in som tam spots.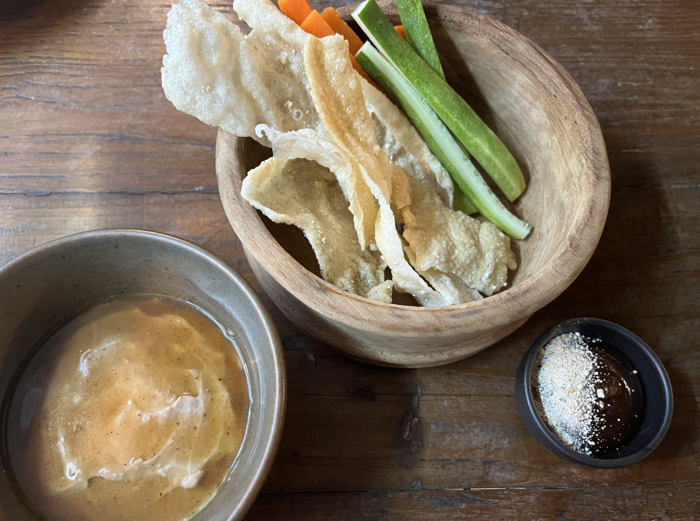 Ped pa lo (B680) – smoked duck breast with Chinese five-spice is served with homemade pickles and nam jim.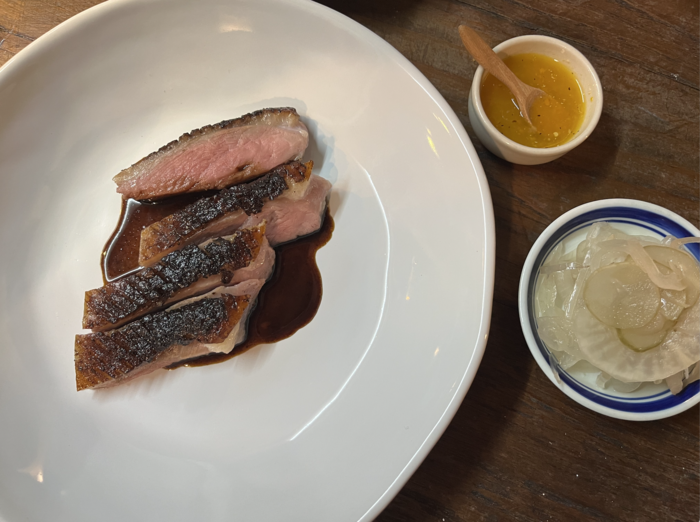 The spicy Thai wagyu tartare (B150) comes with a shot of lao khao (Thai white spirits) from Chiang Mai.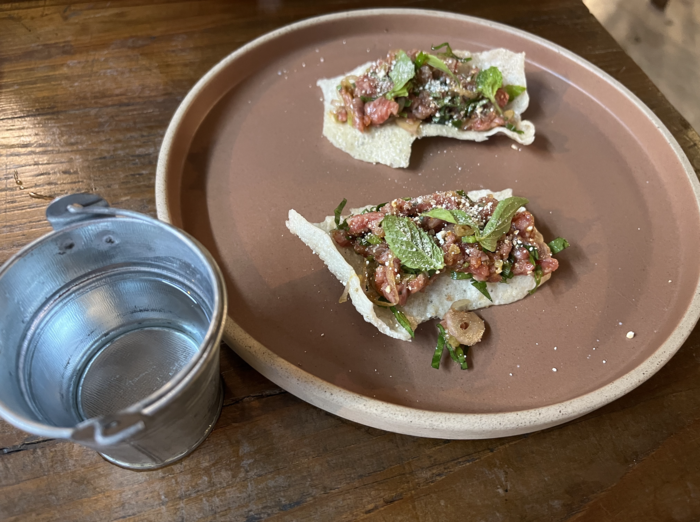 A must-try menu item has to be the soft, thick Samlor's Thai omelet (220), served with chili sauce that is actually spicy rather than the usual sweet.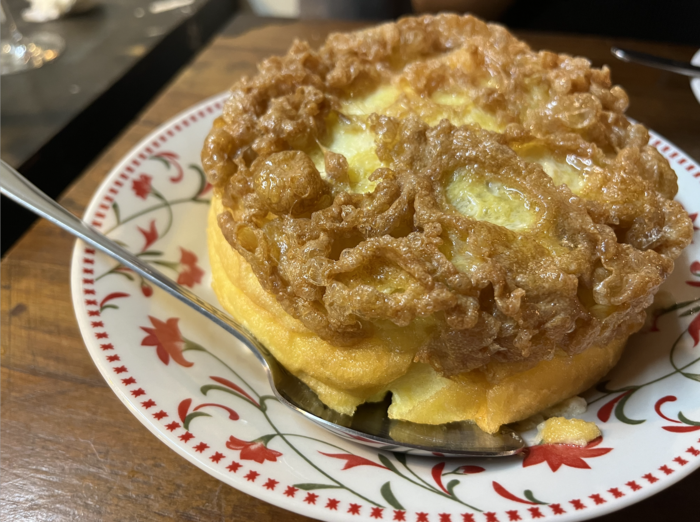 Other than that, you also need to try the garlic moo grob (crispy roasted pork belly, B580) and especially the Thai fish sashimi with nam jim (B420). But if you really can't decide what to eat, just go for the Chef's Choices (B2,500 per person). Tell them what you like, and they'll keep the dishes coming.
1076 Charoenkrung Rd. (on the corner of Si Phraya Rd.)