The deal: B299/2 hours (Asahi draft beer, chuhai) + B399/2 hours Izakaya buffet. Promotion available after 8:30pm and before 10:30pm
This retro, warehouse-like spot does all the izakaya staples, from takoyaki to yakitori. The highlight, though, has to be the ice-cold Asahi, which you can get free-flow at a super-cheap price.
Ratchada Soi 4, 083-692-2442. Open Mon-Fri 11am-1:30pm, 5pm-11pm; Sat 5pm-11pm. MRT Thailand Cultural Centre
The deal: B500/2 hours (draft beer, sake, shochu, whiskey soda)
This poky restaurant off Silom Road is the perfect spot for a marathon drinking session. With its dark wood, narrow shophouse location, long bar and dim lighting, the place has the cozy, tavern-like atmosphere of a true izakaya. The katsu (from B240/set) is one of the best in town—almost an inch thick, not the least bit oily and perfectly tender—and the high-balls just taste so much better in the midst of drunken salarymen.
9/1 Silom Soi 6, 0-2237-3073. Open Mon-Sat 11am-2pm, 6-11pm; Sun 11:30am-2:30pm, 5:30-10:30pm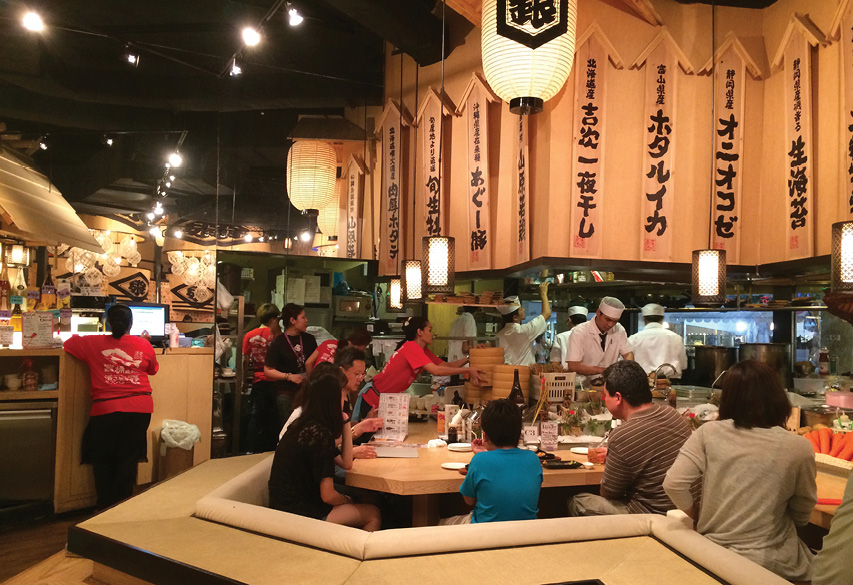 The deal: Beers at B50 for first hour. You do the math. Just tell staff when you want to start your personal happy hour.
Straight out of Okinawa in Japan, this popular izakaya franchise is packed with energy, entertaining, smiling staff and lots of shouting (especially when you're leaving—staff will shout "customers are going home!" setting off a chorus of goodbyes). It's a pretty grand space, too, thanks to the big wooden barrel at the entrance, high-ceilings and large open kitchen. The food alone might not be the most elevated, but Mekiki no Ginji's vibe, outdoor stone garden and personal happy hour make for one enjoyable dining experience.
1/F, K Village, Sukhumvit Soi 26, 02-661-3840. Open daily 11am-1am
The deal: B599/90 minutes (including sake, shochu, umeshu, beer, whiskey, cocktails)
This recent addition to Silom Complex looks more like a daytime haunt given its lengthy list of affordable lunch sets (think karaage from B170, tonkatsu B190), but it's also rolling out some decent drink deals too. The highlight of this deal is the solid range of sake.
B/F, Silom Complex, Silom Rd. Open daily 10:30am-10pm. BTS Sala Daeng
The deal: B499/90 minutes (Asahi draft beer, sake, shochu, chuhai, whiskey high-ball, acerola, soft drinks)
Taking over the former spot belonging to Carl's Jr. in salaryman's haven Soi Thaniya, this fried chicken wing (from B130/five pieces) specialist from Nagoya does a proper list of drinking snacks. Be warned: The low-ceilinged room at the back gets pretty boisterous. Another branch on Sukhumvit Soi 39.
The Manor, Sukhumvit Soi 39, 02-662-5541. Open daily 5:30pm-12:30am, Sat-Sun 11:20am-2:30pm
YSK Building, Soi Thaniya, Silom Rd., 02-632-8338. BTS Sala Daeng
The deal: B480/2 hours (beer, cocktails, whiskey, umeshu)
Named after the silver screen icon Grace Kelly, this retro, tavern-like Japanese bar and restaurant should be on your hit-list if you are a Suk 51 regular. Expect affordable izakaya-style comfort food, headlined by teriyaki skewers. Leave it to the chef to select your meat (B315/five, B498/eight), while you focus on getting the drinks in.
46 Sukhumvit Soi 51. Open Mon-Sat 5pm-12pm. BTS Thong Lo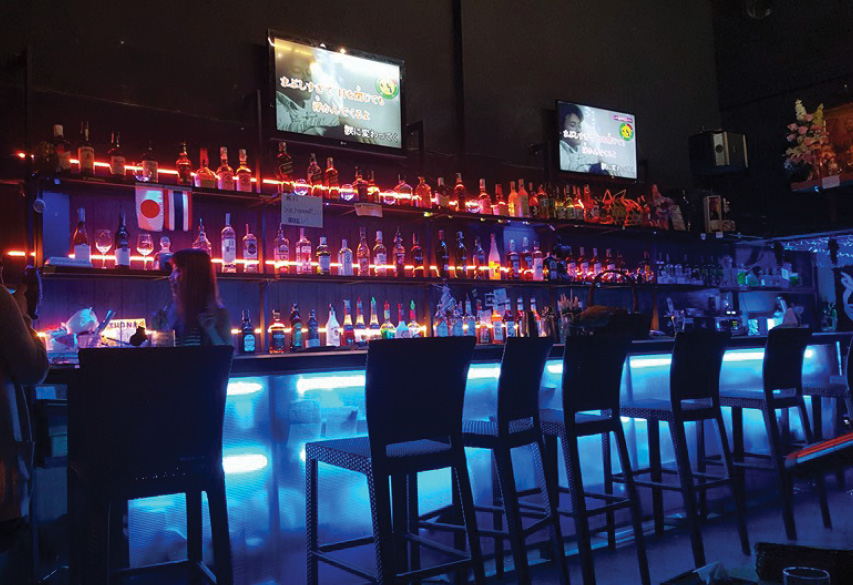 The deal: B600/3 hours per person with at least 5 people (karaoke, cocktails, draft beer)
The karaoke dive bar to end all karaoke dive bars is mushrooming all around town. The setup is basic: raucous bar downstairs, karaoke rooms upstairs—where you can snare a pretty affordable, three-hour all-you-can-drink and all-you-can-sing deal. We'll plump for the original venue, on the corner of Sukhumvit Soi 53, where in our experience they're most accommodating of non-Japanese.
2 Sukhumvit Soi 53, 02-662-4549. Open 11-2am. BTS Thong Lo
2/F, 58/14, Soi Thaniya, Silom Rd., 02-652-4936. BTS Sala Daeng
595/15 Sukhumvit Soi 33/1, 08-9001-8532
167/4 Surawong Rd, 02-634-2519