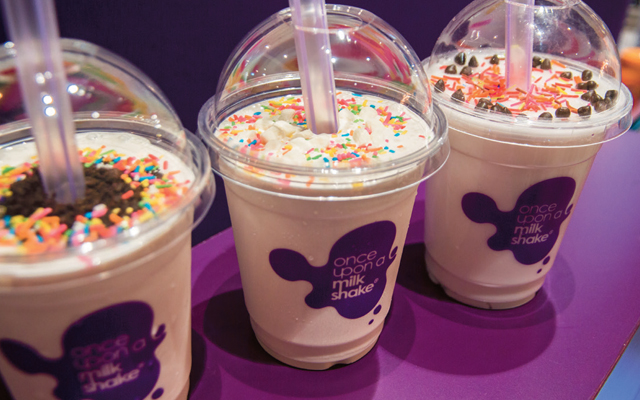 Hidden away in the food court of Siam Paragon, this recent Singaporean import does milkshakes, and only milkshakes. There are over 30 flavors to choose from, starting with classics like strawberry (B69/89) and butterscotch (B89/119), and getting fancier with the likes of bubblegum (B119/129) and red velvet (B149). There's no ice used here, so these are some of the richest and creamiest shakes around. Make your shopping experience a little more interesting by opting for one of the three boozy offerings: Rum Raisin (B89/109), Baileys (B119/149) and Malibu (B119/149).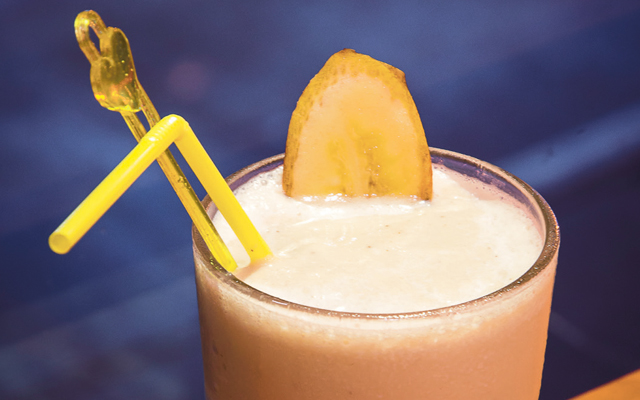 This new opening brings flavors from Brooklyn to Bangkok, via Shanghai. As the name suggests, the focus is on oversized burgers and steaks. On top of craft beers, wine and cocktails, they offer a range of milkshakes, mainly classics like vanilla, chocolate and banana chocolate (B95), to which you can add selected spirits. Here, they suggest you pair the vanilla milkshake with triple sec, chocolate with creme de cocoa and banana chocolate with Baileys (all B120).
Park 22 (opposite the former Imperial Queens Park Hotel), Sukhumvit Soi 22, 02-262-0920. Open daily 11am-11pm.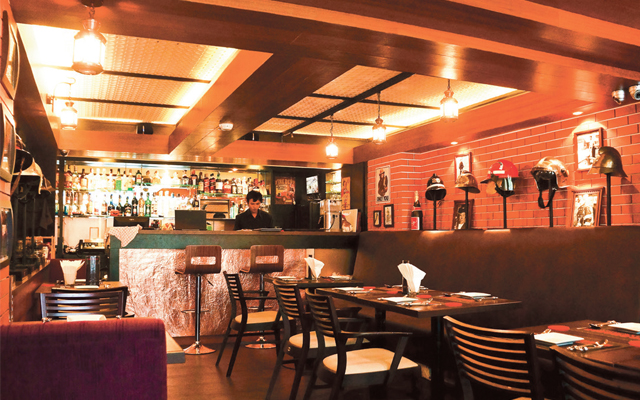 This Soi 11 institution is still pumping out some super burgers. The milkshake list is just as enticing, coming in old-school varieties like Double Chocolate (chocolate ice-cream, homemade chocolate syrup and milk, B140) and Mean Vanilla Bean (vanilla ice-cream, vanilla beans and milk, B140). The alcoholic options start with the Lynchburg Shake (B220), in which a shot of Jack Daniel's is added to either of the two above choices (whipped cream is optional, too). We also dig the Pina Colada Shake, which mixes vanilla ice-cream with coconut cream, milk and a shot of rum (B220).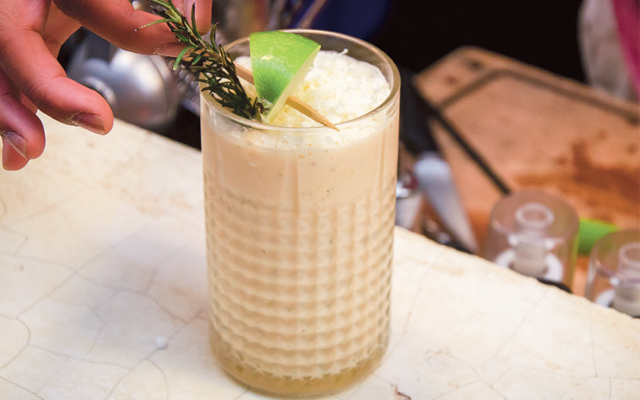 This tiny bar down in Phra Athit divides opinion with its haughty service, but its cocktails and burgers remain some of the best in town. Mixologist Karn Liangsrisuk also adds his masterful touches to milkshakes, in which he makes use of rare, fresh and infused ingredients. There are eight main milkshakes (B80), and another daily special (B180) that's announced early on Instagram. You can add a spirit to the Monkey Blenny (vanilla ice-cream, sundried banana, orange juice, milk, marmalade and black peppercorn, B80) or Frost Orangery (vanilla ice-cream, elder flower syrup, orange juice, milk, cracker, marmalade, passion fruit and topped with crispy durian, B80) options for an extra B270, choosing yourself or leaving it up to Karn. He can also customize a shake based on your chosen poison (B350-450). Last time we picked Hendrick's gin, which he mixed with ghost chili-infused liquor, vanilla ice-cream, rosemary, green apple, pineapple juice, apple juice, grapefruit syrup, thyme and topped with white chocolate and a slice of green apple—juicy, spicy and unlike any milkshake we've tried before.
112 Phra Athit Rd., 081-406-3773. Open Tue-Sun 4pm-midnight
Open 24 hours, this US restaurant chain does burgers, ribs, sandwiches and salads. What really excites us, though, are the shakes, especially the four adults-only "spiked" choices. The Banana Shake (B250) combines Captain Morgan dark rum with banana liqueur, fresh banana, milk and vanilla ice-cream, while the Coconut Shake mixes Malibu with coconut milk and vanilla ice-cream. Our pick is probably the Night Owl (Kahlua, chocolate liqueur and vanilla icecream, B250)—a decadent delight. Another refreshing option is the Mint Shake (mint liqueur, mint syrup, vanilla ice-cream and milk, B250), still a pretty rare find in Bangkok.