When Gordon Ramsay visited Thailand in 2013 to battle Chef McDang in a Thai-food cook-off on TV, McDang introduced kaprow to Ramsay as like a "Thai hamburger". Before you roll your eyes, it's a relevant comparison when you go a bit deeper. Kaprow is delicious and simple. It's a one-plate dish we all eat and you can find it everywhere. It's harder to screw up than it is to get right. You can make it yourself simple enough, but you might as well just get a vendor to do it for you. Everyone likes kaprow, and even though a simple kaprow moo saap kai dao (minced pork with a fried egg) does us just fine 90-percent of the time, there are a lot more variations out there worth trying. Kaprow Khun Phor, Silom's kaprow specalist, has dozens of variations on the dish. Here are six you should give a go.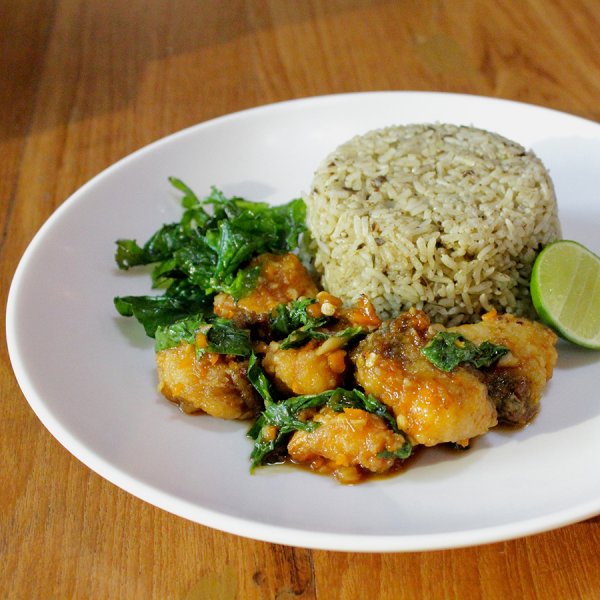 Khao Yum Chadong Prakapong Prik Luang (Fried Sea Bass Kaprow)
Chadong is a kind of pickled tea leaf from Burma. Here, it's used to as a marinade for the rice, giving it a slightly greenish hue. Then, battered and fried sea bass gets the usual wok treatment to create a lighter and more fragrant version the kaprow we all know and love.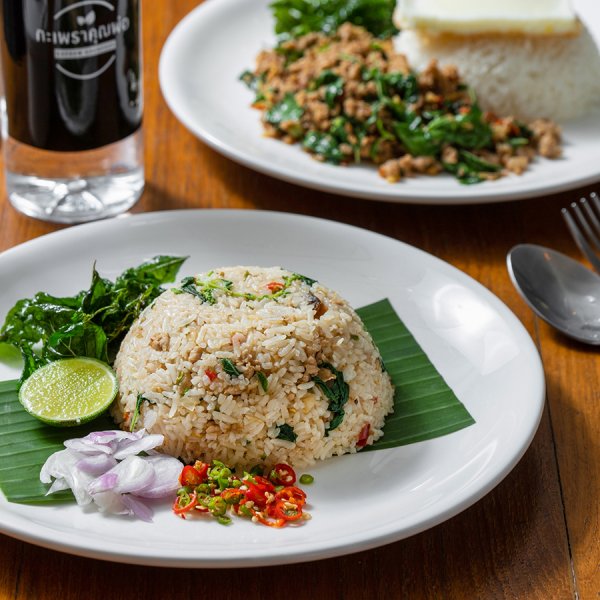 Khao Pad Kaprow Moosap Pla Khem (Fried rice with holy basil, minced pork and salted mackerel)
This is one of the more unique takes on kaprow we've seen, a khao pad version. Frying jasmine rice with holy basil leaves, minced pork and salted mackerel create a combination of complementary flavors that's delicious and different.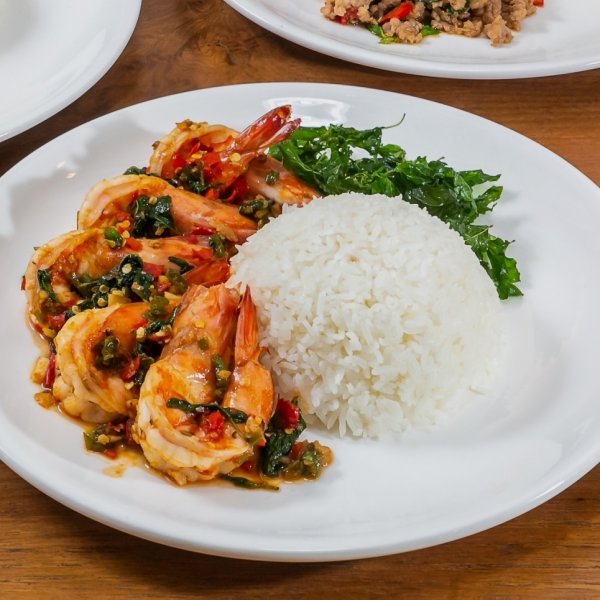 Khao Pad Kaprow Koong (Rice with large shrimps and holy basil leaves)
The shrimp isn't just fresh, but XL sized as well. This dish is simple—holy basil, chilies and kaprow sauce—but plentiful.
Khao Naa Kaprow Wagyu (beef)
For this upscale classic, Kaprow Khun Phor stir-fries rice and then tops it with a spread of thinly-sliced wagyu—grown right here in Thailand. Fresh chilies and holy basil complete the dish.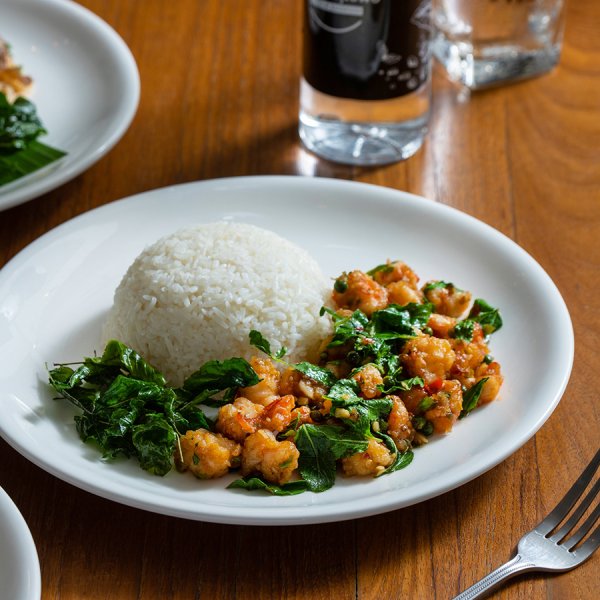 Khao Kaprow Kua Koong (Shrimp)
Alright, we've all tried this, sure. The restaurant starts by deep-frying shrimp and then tossing them on rice, while they're still hot. Then they splash on a special sauce mixed with fresh pepper, and top the whole dish off with crunchy fried holy basil leaves.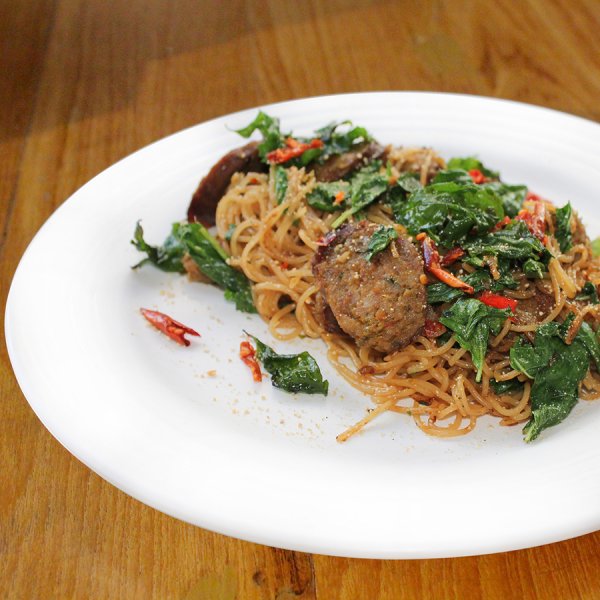 Spaghetti Kaprow Saai Oua (Sai Oua Kaprow Pasta)
One of the more interesting fusion creations. It combines Italian capellini angel hair pasta with spicy Northern Thai sausage and holy basil leaves. A mixture of two food cultures and three different dishes on one plate.
About Kaprow Khun Phor
Looking like a no-frills cafeteria, Silom's Kaprow Khun Por serves more varieties of pad kaprow than you could dream of. In fact, the menu does nothing but spicy basil stir-fries (15 types in all), though they shake things up with premium ingredients, whether it's the minced kurobuta pork in the kao kaprow moo sub (B79) or Company B's dry-aged Australian beef in the kao kaprow nuea (B129). They claim to steer clear of frozen seafood, which means kaprow with fresh shellfish (B179), banana shrimps (B179) and Suratthani oysters (B159). As for the recipe, they say they use only young holy basil leaves and a mix of Thai bird's eye and prik jinda daeng chilies for an authentically fiery kaprow. Of course, you can top off your dish with an egg (B10) done to your liking.
Silom Soi 20, 065-509-9693. Open Mon-Sat 11am-8:30pm. www.fb.com/kaprowkhunphor1
Sponsored by: