Uniting five contestants from "Top Chef Thailand" seasons two and three, the "eim pai duay gun," or stay full together project, aims to give out 1,000 to 1,200 boxed lunches to communities in need each day.
Starting Apr 17, the chefs will be kicking it into overdrive to bring food to the needy. According to chef Jukkrapoom "Poom" Boonyakom of Paka Restaurant, each boxed lunch will contain simple but nourishing meals, like grilled pork and chicken with rice, a boiled and boiled vegetables.
"Before we came up with this project, we were all doling out food from our restaurants to medical workers, and we realized that there are a lot of communities affected from Covid-19," says Poom. By teaming up, the five chefs—Pongsakorn "James" Boonraksa, founder of
Jamie's Burgers
; Wattanasak "Bas" Changkeb of
D'Vine
and Hungry Nerd; Sirivarit "Gem" Sinitsongkun; and Sumonnart "Toon" Bunditrat of
Chef Pom Cuisine
—hope to be able to cast the net wider and help the growing number of people who find themselves confronting food insecurity.
Anyone pitch in by donating to the fundraising account 068-3-81893-3 (Kasikorn Bank), or contacting the team via Line @945hlfst or phone at 061-779-6699.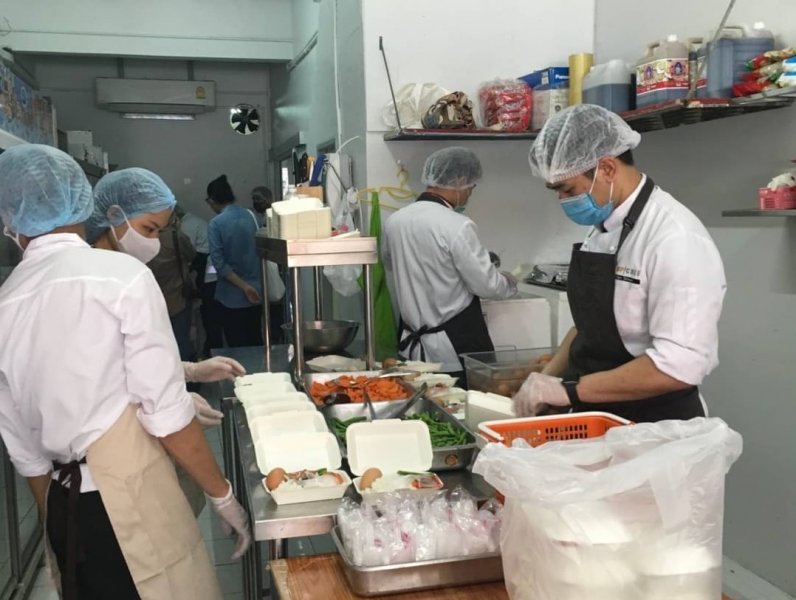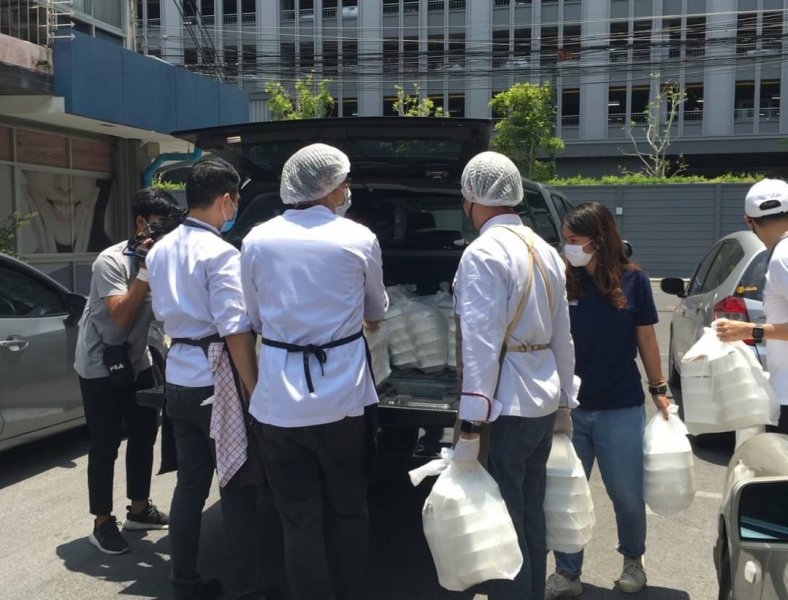 Credit: โครงการอิ่มไปด้วยกัน