There was a time, not long ago, when choosing a beer was akin to choosing a football team. You can't remember when you made the decision or why you made it, but you remained loyal, and wouldn't settle for anything else. The Singaporean view of beer has evolved gradually over the last decade, but it is only in the last two to three years that our appreciation for it has really taken flight (we can't wait for 2011's BeerFest Asia). For this, we have to thank a handful of bold importers who weren't afraid to try something a little different. We spoke with four of them and asked them to tell us which of their brews they like to drink themselves. Straight from the horse's mouth, as they say. Here we open a few choice bottles with four of the city's top specialist beer suppliers.
BeerStyle
1 Fishery Port Rd (open Saturdays, selected beers available), 9297-3023. www.drinkbetterbeer.net
Winston Kwong: My personal favorite is Stone Brewing Co.'s Arrogant Bastard Ale ($150 per case of 12 650ml bottles). I like it because it has a strong overpowering taste, not to mention it gets you a lot of attention while you're drinking it. It has a dark reddish-brown hue with an inch of cream-colored head and it has a hoppy aroma with malt undertones (I smell grapefruit as well). The taste is aggressive; a little sweet but very bitter overall and the hop flavor clings to you and lingers for quite some time in your mouth. It has a medium body but with a low amount of carbonation so it has a smooth mouth-feel.
Our Picks
Southern Tier Crème Brulee Imperial Milk Stout—Unmistakable aroma of vanilla, not unlike Bailey's or Kahlua. It smells better than it tastes, but still, this is a drink so rich it's what you'd serve God if he came over for a beer. $25 per 650ml bottle with a minimum of three bottles or $240 for a case of 12.
Stone Brewing Co. Cali-Belgique IPA—Typical American craft take on

the hoppy IPA; super-citrusy and you can almost taste it through your nose. Sort of like being dragged behind a tractor through a freshly mown field. $160 per case of 12 650ml bottles.
Magma German Wine Bistro, Deli + Shop
2-4 Bukit Pasoh Rd., 6221-0634.
www.magmatc.com
Leonard Noto: I enjoy a pilsner. Neuzeller Kloster Bräu is an old monastery
brewery dating back to the 15th century. There are no more monks there now because the monastery was closed by Napoleon 200 years ago, but the brewery remains. Neuzeller Pilsner ($6.80 per 500ml bottle) is a tart beer, like all good beers. I don't compare, but I've been told it's much better than mass-produced beers! It's a good beer to have when it's hot, so it's ideal for the weather here.
Our Picks


Neuzeller Anti-Aging Beer—Robust and full-bodied with a strong roasted malt flavor and a finish of kwai chi (black melon seeds). $7.80 per 500ml bottle.
Berliner Kindl—Dry, Champagne-like flavor. Sweeten it with syrup, else

it smells like a beer you spilled on your lap after several hours more drinking. $4.60 per 330ml bottle.
East of Avalon Wines
281 Joo Chiat Rd., 6440-0504.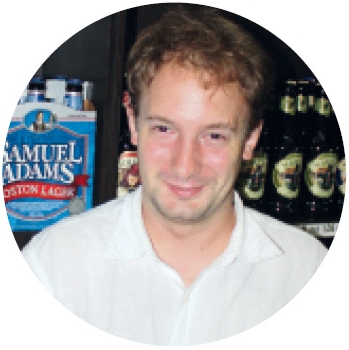 George Kirton: My all time favorite is Wychwood's Hobgoblin ($7.50 per 500ml bottle or $26 for a 4-pack). I like it because it has all the flavor and character of a fine ale but is crisp and refreshing, and can be served ice cold. It is a dark brown ale which gets a lot of flavor from roasted malt. The aroma is almost chocolaty, but very clean, with a fairly gentle use of hops. Its medium body and crisp bitterness make it very refreshing, with just a touch of fruitiness to keep you interested.
Our Picks

Duchy Originals Old Ruby Ale—Crisp and sharp, quite unlike ordinary mellow English ales. A strong taste and aroma of blue cheese. $7.50 per 500ml bottle or $26 for a 4-pack.

Marston's Pedigree—A classic English Pale Ale; light, slightly fruity, bready and ideal for sessions. Calls to mind warm English summers on the lawn; fittingly, since they sponsor the England cricket team. $7.50 per 500ml bottle or $26 for a 4-pack.
Beer Importers & Distributors
#01-06A Tat Ann Building, 40 Jln Pemimpin, 6258-9177. www.beers.sg
Gerry Yeo: Generally, I'm a session beer drinker and my favorite is Warsteiner Premium Verum ($4 for a 330ml bottle or $90 for a case of 24). It's a pilsner-style beer with a smooth, rich, full-bodied taste wrapped in a creamy head and has a refreshing hop finish with a slightly bitter aftertaste. The hops are enough to keep it from being overly sweet while adding a nice touch of flavor. It has a light-bodied feel to it, and is highly drinkable at 4.8% ABV. It's clean, crisp, refreshing and thirst-quenching. It's simply a great, no-frills German beer.
Our Picks

Chimay Tripel—A fine example of the magic of Belgian beer. The taste of its hops is balanced by yeastiness and a bit of spice that reminds you of the sweat and blood put in by the monks who brewed it. Not literally of course. $8 per 330ml bottle or $183 for a case of 24.
James Squire Amber Ale—While only the tip of the iceberg when it comes to what Australian craft beers have to offer, its nutty richness will have you chucking shrimp on the barbie and stubbies in the esky, among other 1980s Aussie clichés. $4.90 per 345ml bottle or $112 for a case of 24.