What's the secret to an amazing martini, Manhattan or negroni? Vermouth, and recently, the world has been waking up to the wonderful, rich and complex charms of this essential cocktail shelf staple—and not just as a mixer.

Over in Europe, you'll find vermouth—basically a fortified wine flavored with botanicals—served straight, on the rocks or even from taps. Classic Spanish tapas bars like Barcelona's Quimet i Quimet are as famous for their fortified wine collections as their knock-out bar snacks, while hip London newcomers like El Vermut prove that vermouth has the depth to run with spirit big-wigs like whiskey and gin as a drink deserving its very own dedicated bar.

As is so often the case, here in Bangkok we're running a little late to the big vermouth party, but a number of importers, bar owners and mixologists have begun to introduce new vermouth labels to the local market, meaning there's never been an easier time to stray from your standard Martini Rosso.

"Good vermouth tastes like a wine cocktail poured from the bottle," says Rapee "Kenneth" Sirisinha, head of spirits at B-Delicious. His company (which also graces us with the highly delicious Gin Mare) recently began importing Dolin, a botanical-laden fortified wine from France whose history goes back to 1815.

"I figured that since I've been rambling on about cocktails since forever, I want to reintroduce to the public what has been here for so long and is very easy to enjoy as a cocktail from a bottle," continues Kenneth.

Herbs, seeds, roots and barks are all used in the vermouth-making process to add the kind of depth to fortified wine that you'd otherwise find in the most richly barrel-aged concoctions at a craft cocktail bar. Consequently, good vermouth doesn't just taste great in your Manhattan—it's also delicious served on its own.
"Wine is no doubt one of the biggest drink markets in Thailand," says Kenneth. "The idea of drinking a vibrant, refreshing and aromatic wine with ice seems like a perfect way to enjoy this climate."

Also blessing us with new vermouth labels is Bootleggers Trading Co. (owners of The 88 and distributor of Plantation Rum), who bring in the Italian brand Mancino. The company's founder, Minway Chi, explains why the market for vermouth is so ripe now.

"Vermouth goes hand in hand with the recent gin trend," explains Minway. "More vermouths are being imported into Thailand than ever before thanks to the gin renaissance that's been going on for more than 10 years globally."

Why is that? Because, says Minway, the best gin cocktails need an equally good vermouth to complement the gin. "The martini recipe from the early 1900s even calls for a ratio of 50-percent gin to 50-percent vermouth. The result is greater than its parts. Gin brings juniper, pine, coriander spice and citrus, while vermouth brings body, complexity and bitterness."

Kenneth agrees. "The vermouth market is sure to kick off very nicely thanks to the global gin renaissance, which has opened people's eyes to botanicals," he says.
Naturally, then, the best place for you to go sample the many flavors vermouth has to offer is at one of Bangkok's growing number of gin bars. Try
Teens of Thailand
(76 Soi Nana, Charoen Krung Rd.), which has an excellent selection, as do Thonglor gin bar
Just A Drink
(44/3 Thonglor Soi 1) and the rooftop
A Bar
at Marriott Queen's Park (199 Sukhumvit Soi 22).

"While I don't believe vermouths will be the next big trend, I do believe the gin trend will grow and vermouth will be right alongside it, " Chi concludes.
---

Here are four vermouths you'll find on the local market that are guaranteed to give your cocktails some punch.
La Quintinye Blanc, B1,400
This is thought to be the first vermouth to be based on Pineau des Charentes (a French fortified wine). A base of white wine from the southwest of France is blended with 12+ botanicals for a very floral scent with notes of honeysuckle, lavender, lemon sherbet, ripe apple and cloves.
Available at:
Brand Connect (
www.brandconnect.asia
)

Dolin Rouge, B650
Dolin uses a blend of 54 botanicals and herbs, many of which are grown in the Alps. There are three labels in this range: Blanc, Dry and Rouge. The Rouge is the sweetest of the three, with notes of honey and brown sugar mixed with hints of raisin and chocolate-coated cherries. On the nose, it smells of sticky plum and dried fruit.
Available at:
B-Delicious (
www.b-delicious.com
)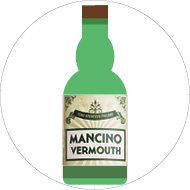 Mancino Secco, B1,500
Infused with 19 botanicals, offering a full nose of Mediterranean herbs mixed with hints of lemongrass, dog-rose and iris, this vermouth has a crisp white wine taste with a bitter citrus finish. Mancino vermouth is made by Giancarlo Mancino, an Italian bartender and owner of Hong Kong-based bar and beverage consultancy firm GiancarloBAR.
Available at:
Godfather
(081-818-8758) and
Warp
(065-513-8399).


Antica Formula Carpano, B2,830
This red vermouth is made to an original recipe dating from 1786, which was the year that Antonio Benedetto Carpano created the world's first recipe for red vermouth. It's very rich with nice fruity notes and a spicy twang. You might also get hints of bitter chocolate or coffee mixed with orange peel.
Available at:
Godfather
, Central Embassy (081-818-8758)
---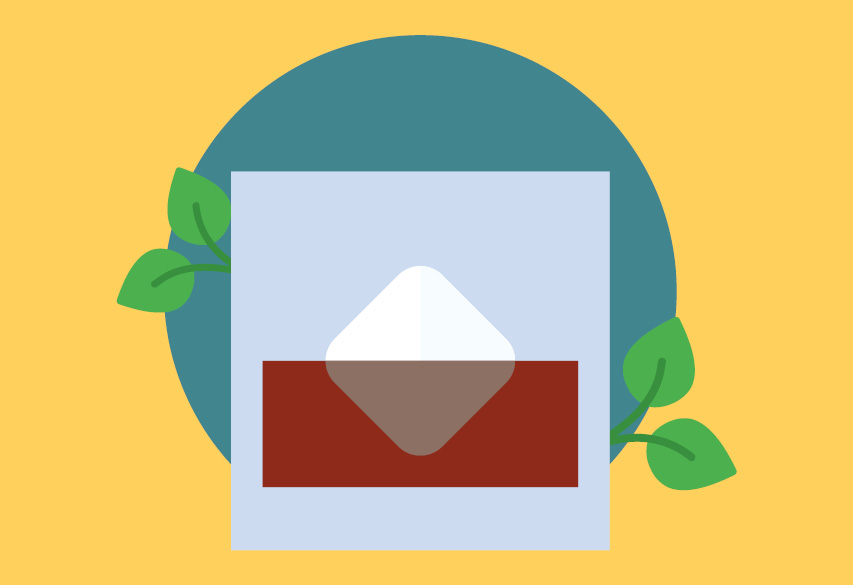 Know which style of vermouth you want
Dry vermouth has less sugar and typically less spice than sweet vermounth. It's also what makes your dry martini, well, dry—meaning non-sweet. All dry vermouth is white, but not all white vermouth is dry. Blanc or bianco vermouth is noticeably sweeter with a nice acidity and some bitterness. Rosso (red) vermouth is always sweet and typically less bitter than white vermouth.