---
Bangkok is home to some of the world's coolest night markets, but what sets Rod Fai Market 2 in Ratchada (Esplanade Complex, next to MRT Thai Cultural Center) apart is its selection of bars promising cheap yet quality cocktails, live music and top DJs. Here are our four top picks.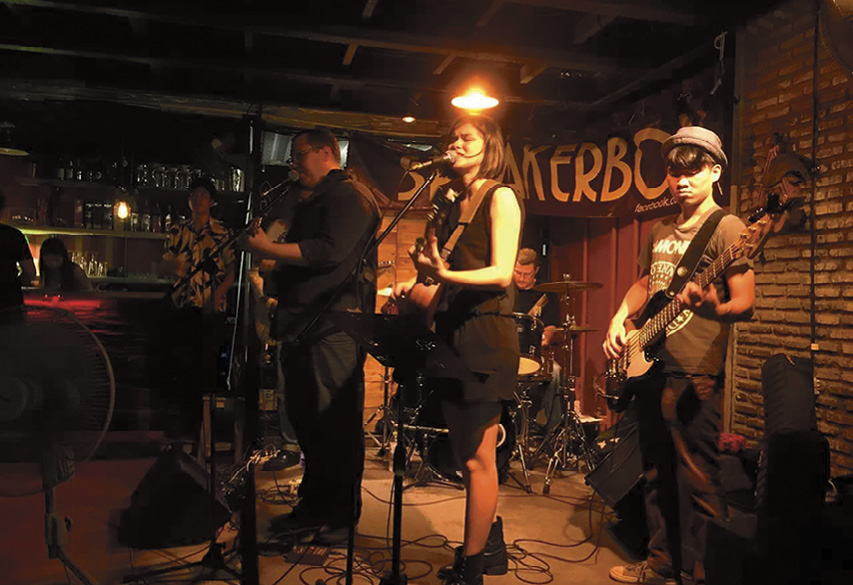 Speakerbox
The buzz: This might look like your regular cruddy Train Market dive pumping out live music in a space way too small for live music, but the roster of bands is worth giving a damn about.
The music: Like what you used to find at the dearly departed Cosmic Cafe—the Speakerbox series of gigs has already welcomed top bands like Stylish Nonsense and Degaruda, with plenty more to come.
The food and drinks: The rotating international craft beers will set you back B220, while the local stuff is sold at B150 per bottle. Brothers cider is B240. Good news is Rama 9 hangout Fatty's Bar and Diner is planning to open its burger kitchen here, serving up awesome burgers and hotdogs.
The crowd: Thais and plenty of expats with a thirst for underground music and craft beer.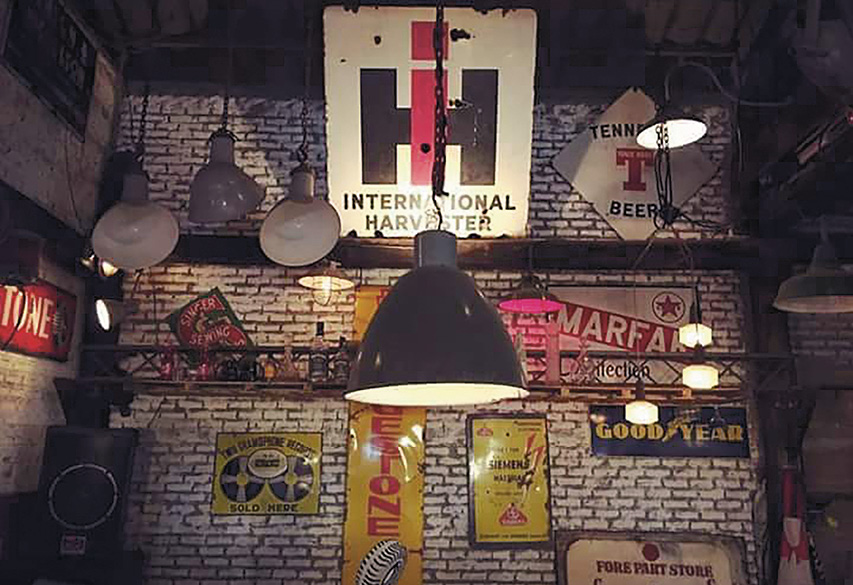 The Bar
The buzz: This is another no-frills bar with a retro edge. The grimy brick walls are lined with old-school advertisements and other bric-a-brac, while mismatched wooden tables and chairs offer a space to chat with friends—if you can hear each other over the music.
The music: Nineties and '00s rock like Arctic Monkeys, Kings of Leon, Oasis and Red Hot Chili Peppers blares over the stereo.
The food and drinks: The signature cocktails are cheap and cheerful, like the Barbados Surprise (rum, blue Curacao, orange juice and red grenadine, B150), super-strong strawberry mojitos (B150) or the pina colada made with whipped cream instead of coconut cream (B150). Wednesday ladies night offers buy-one-get-one-free from 7-9pm. Snacks have a Japanese theme with picks like karaage chicken (B90) and edamame (B50).
The crowd: Very Thai, very loose.
Sorry I'm Gay
The buzz: This quirkily named, miniscule cocktail bar plays host to nightly live DJs. The actual bar is made from old Volkswagen parts while a small covered dancefloor offers a place to cut loose.
The music: These DJs aren't guys pressing play on their Apple Music playlist, but some of the top names in town taking a night off from Sukhumvit. Think all-vinyl sets from Moola, techno and house from Jamie James or Sammy.
The drinks: The fruity cocktails are all priced at B200 and we'll vouch for the Sorry I'm Gay (vodka, cream de banana, Sangsom, red grenadine, lemon juice, syrup), Ocean Gay (vodka, blue Curacao, guava juice, pineapple juice, lemon juice, syrup) and Sawatdee I'm Gay (dark rum, lemon juice, orange juice, pineapple juice, red grenadine).
The crowd: Mostly Thais who have a taste for good electronic music, but aren't in the mood for full-on clubbing.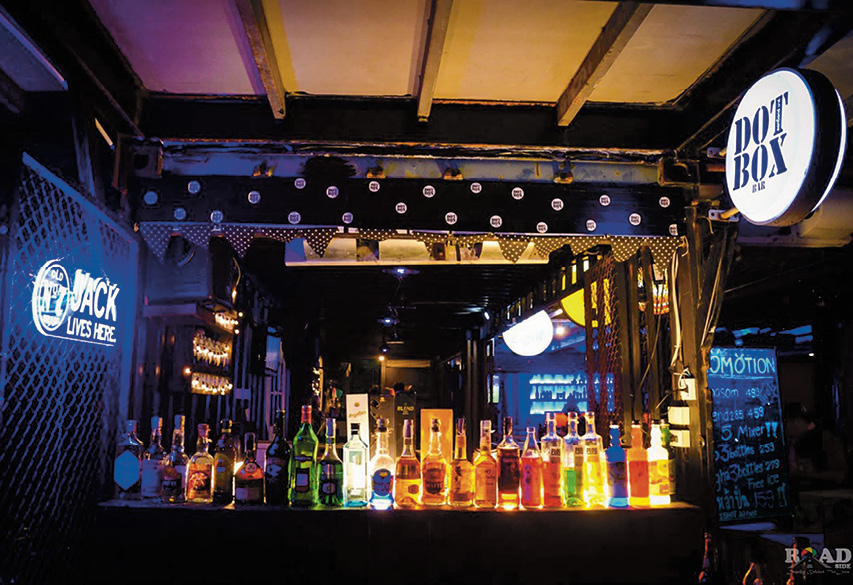 Dot Box
The buzz: A classic shipping container bar that puts the focus on cheap booze and pumping electro music.
The music: Live DJs spin electronic pop on Fri and Sat nights, with EDM to liven things up late in the night. The rest of the week is your regular mix of lively pop music.
The food and drinks: The jasmine margarita (tequila, vodka, triple sec, lemon juice and jasmine flavored syrup garnished with jasmine flowers, B159) is a must-try cocktail, while JW Black on the rocks (available with apricot or almond flavored liqueur) will appeal to cheapskates at just B159. They'll also let you bring in food from elsewhere around the market, so no need to fill up on needless bar snacks.
The crowd: Electro-loving party people.
Map