May arrives at work just before 6pm to get ready for her shift at BarBar Fetish Club. For the next hour, her colleagues will spend their time doing their makeup and putting on different costumes depending on the bar theme. Sometimes they are the nurses, sometimes police, sometimes soldiers.
Siraprapa "May" Sookchareonsri, 32, is a dominatrix, so she wears a full leather suit. She started working here when she was 28, as a slave. She couldn't be a pole dancer because she was older than 25.
"I used to be an office worker, selling imported whiskey, making B15,000 a month," says May. "Nobody grows up wanting to be a sex worker, but my family was facing financial problems. The situation forced me to find new opportunities, and I came across this bar through a friend."
May made B2,000 on her first night and paid all her family's debts in a year. In the beginning, she worked here just for the money, and some months she took home more than B100,000. She discovered that she actually enjoys BDSM, and she is still happily working here years later—a place where BDSM is performed in a safe environment with communication and consent from both the staff and customers.
"Half of the people who work here got pushed into this by their parents," says Michael Messner, owner of BarBar Fetish Club for 16 years. "The other half really enjoy this kind of work, nightlife, parties, sex…These people are not victims, they want to do this. They look at their wallet in the morning and see that there's money in it and want to do it again."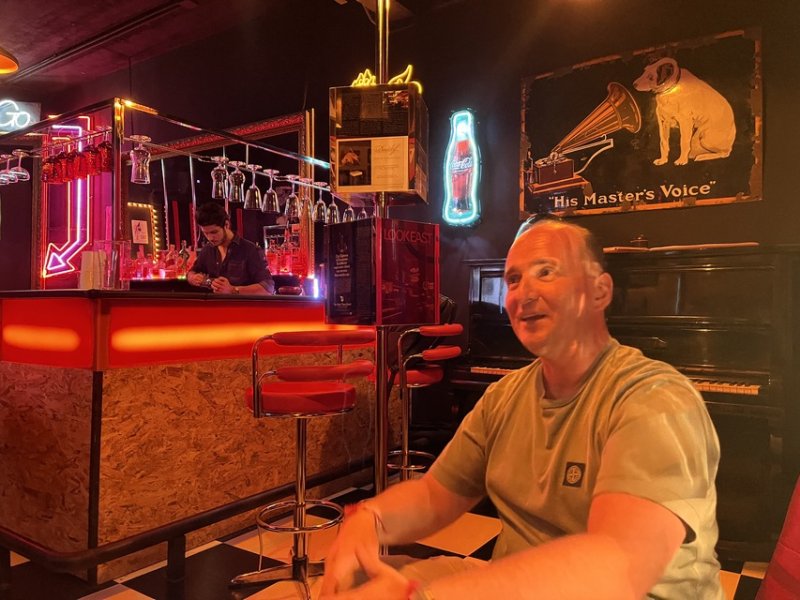 He opened
Patpong Museum
in 2019, exhibiting the history of this red light district once used as office buildings for the CIA, IBM, and other American organizations during the 50s, 60s, and 70s. That was the first era of Patpong, the next being the so-called night market era starting in 1989, attracting tourists from all over the world.
Now it's the post-lockdown era. Sexual liberation is putting a whole new spin on a neighborhood people thought they knew.
Oat Montien, the resident artist of Patpong Museum and and founder of the LGBTQ+ Bodhisattva Gallery says, "Gay sex workers from neighboring countries like Laos, Vietnam, Cambodia—they can be themselves here. There's nothing like this in their countries."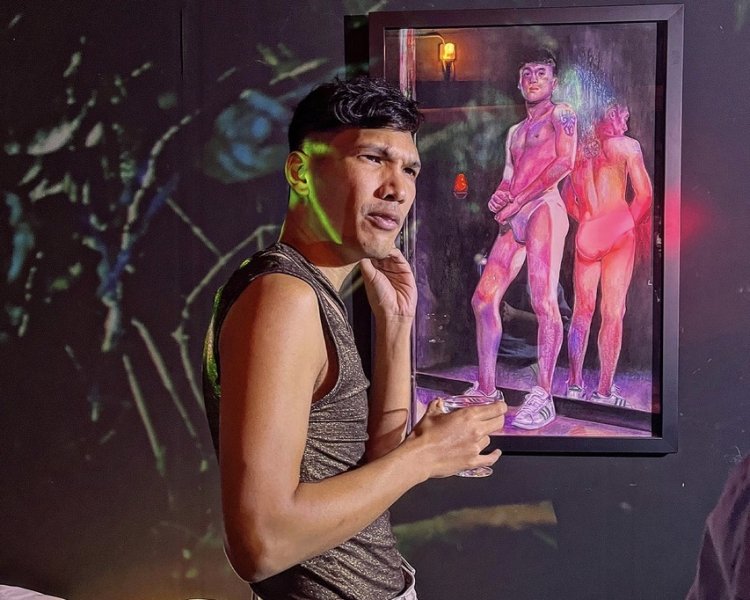 Thanks to people like May, Messner, and Oat, people skeptical of Patpong are starting to see it as more than just red light and sin. You can catch a string sextet by Pyotr Ilyich
Tchaikovsky in D minor
next weekend and a
multimedia installation
by a Silpakorn University lecturer at the end of the month. Last month, a fashion brand emptied out a go-go bar for an
LGBTQ+ party
, and, occasionally, Oat will host a
life drawing class
of real sex workers in the Candle Light Studio located above BarBar Fetish Club.
"Every year, a new generation of workers get pushed into this work because the systems are broken, by design," says Messner. "They leave these workers with no choice, but here I am, sitting here, by choice and conscious."
Messner has been doing business in Patpong since 2001. He fell in love with the "realness" of this neighborhood, the good and the bad, that it's just not some Disneyland set-up. "The people here are very truthful, honest and that's charming. It's not a rude area here like most people judge."
"Back in the day, people would be discreet about going out in Patpong, they didn't like to admit that they were drinking in Patpong the night before," says Messner. "But things are changing, now we have new faces whether they came to Patpong once and never came back again, or those who had never been to Patpong before."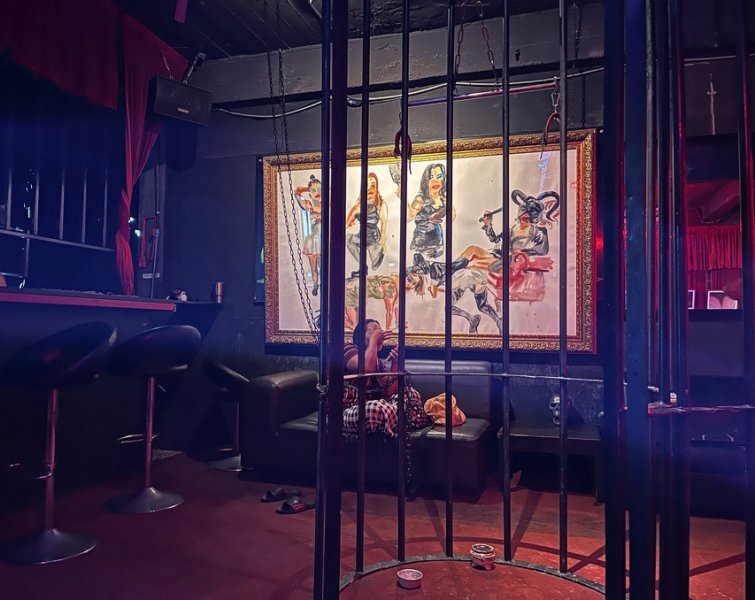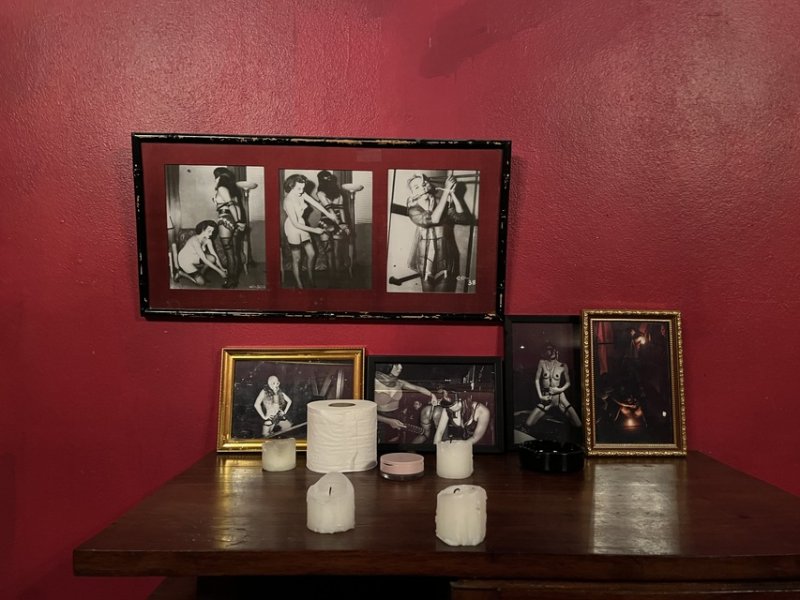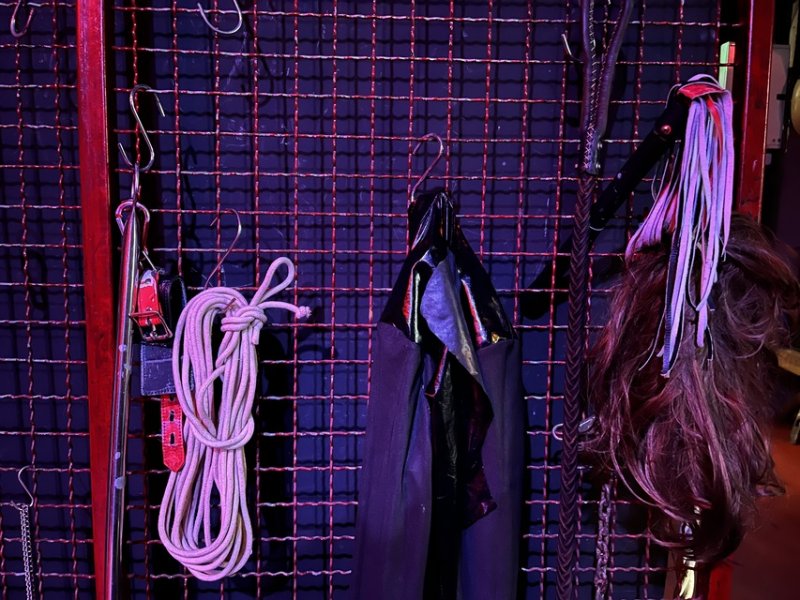 Don't drip candle wax on the sheets.