Bar Darn, a fun name that plays on the Thai word for groundwater, is the latest addition to the backpacker-centric Khaosan Road.
Located in the same hub as Mischa Cheap (another bar on Khaosan Road, by the Dudesweet crew, formerly in Ari), Bar Darn is found below Tropical Galaxy.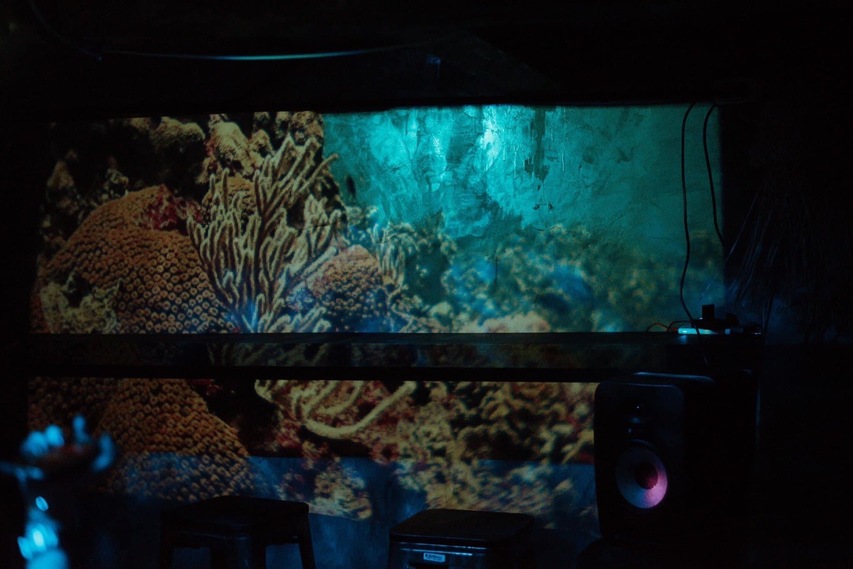 Signature cocktails here are, you guessed it, underwater themed—pretty much everything related to water and the sea.
Try the Deep Dive (B290), a mix of Regency, coconut rum, squid ink, and lemon soda for something strong and refreshing (and it will turn your lips black).
For something colorful and easy to drink, grab Coral (B260) a mix of white rum, watermelon, lychee jelly, vanilla, elderflower, and coral tuile.
To help with that next-morning hangover, try the Samui (B260): tequila, coconut rum, coconut milk, coconut water, and pineapple topped with crispy coconut.
32 Khaosan Rd., 089-414-8338. Open Wed-Fri 6pm-midnight; Sat-Sun 6pm-midnight