Just what this sweltering Bangkok summer needed.
Khao chae, that classic summer dish of rice in jasmine-scented water beloved by big-haired aunties, is making its nightlife debut.
Thonglor's one and only gin bar, Just a Drink Maybe, is making a show of its new Khao Chae cocktail, which mimics the real thing through a mix of Spain's Nordes gin, known for its floral aroma, and elderflower tonic.
For your B600, the drink also comes with three of the usual sweet and salty sides—a shrimp paste ball, fish stuffed shallot and sweet pork cube—all served daintily on a banana leaf-clad tray.
The cocktail's only available till the end of April, in limited sets per day, so advance bookings are recommended.
44/3 Thonglor Soi 1, 02-023-7285. Open Tue-Sun 5pm-1am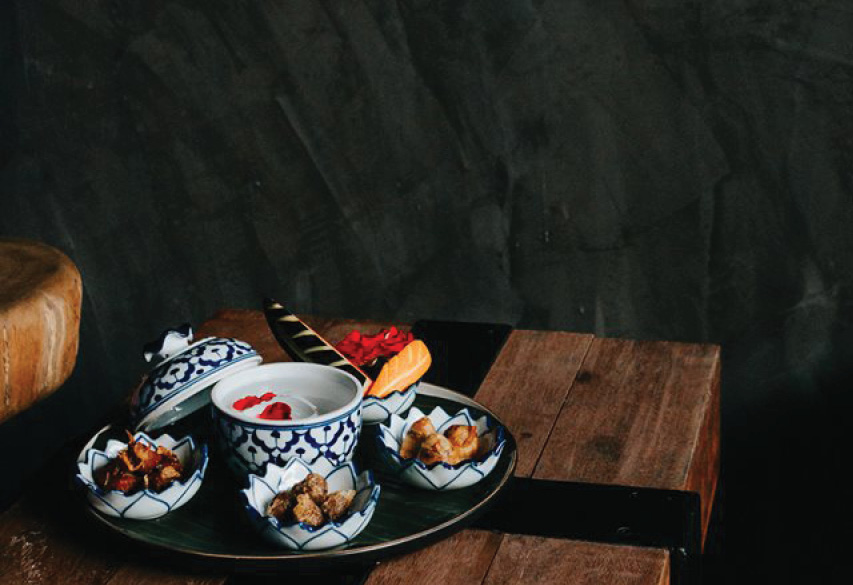 Credit: www.facebook.com/justadrinkmaybe