BK's BAD Night Out is finally upon us. From Oct 30-Nov 30, expect five straight weeks of cocktail-hopping at 40 of the city's top bars—gin joints, hideaways, rooftops and BAD Award-baiting cocktail dens, all offering specially curated menus with three drinks going for a flat rate of B800++.
How does it work?
Each week (Wed-Sat), the selection of bars will change, allowing our readers try some of the cool venues we write about in BK. The event coincides with our annual nightlife showdown: the BAD Awards (you can see last year's winners here), happening at the end of November.
You'll have to book in advance through our website. When you arrive at the venue, they will give you three tickets that can be spent on cocktails created for BAD Night Out—you can split between friends, or drink all three yourself (we're not judging).
Bookings must be made at least 24 hours in advance.
Here are our editors' picks.
Tropic City
Craig Sauers, BK Managing Editor
Tropic City

– The winner of BK's Bar of the Year in BAD 2018 is definitely a contender in 2019, too. Accolades aside, it's worth visiting for the under-the-radar vibe and cocktails like 3 Dots & a Splash, a blend of coconut oil-washed rum, pineapple shrub, banana tincture and chocolate liqueur—in other words, the kind of drink you'd never get at a Thai beach bar but wish you could.

#FindThePhotoBooth

– The second bar from the Locker Room team is just as cool as the first, if not cooler, thanks to its palpable energy and devotion to Thai ingredients and trends. This one is high on my list.

Lennon's

– It's nice to feel fancy every once and while, and few places will make you feel more sophisticated than Lennon's. Retro fixtures and furnishings, a selection of 6,000 records (some of them very rare) and cocktails named after your favorite artists—including, you guessed it, Wham!—consider my interest piqued.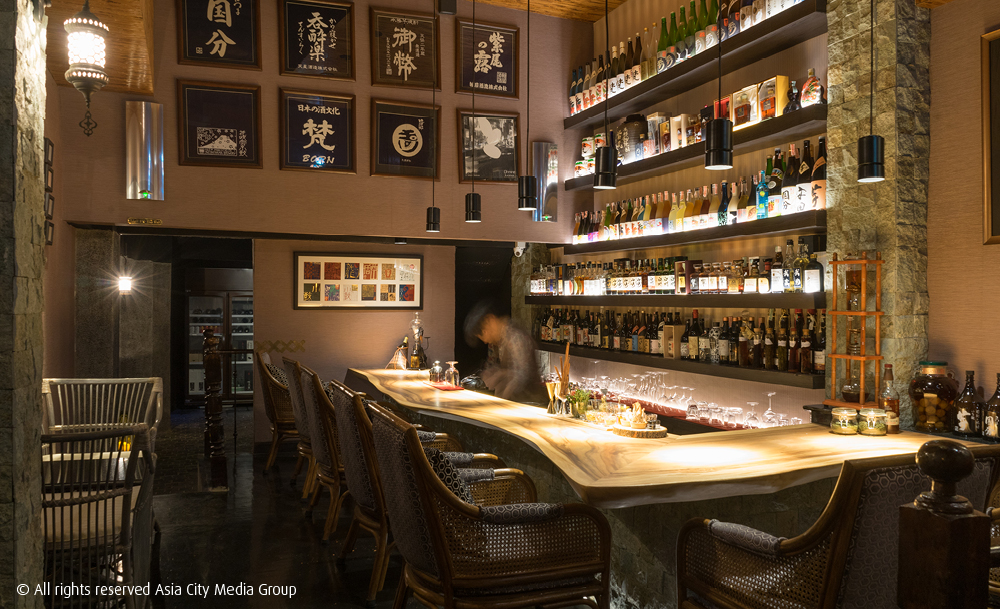 Salon Du Japonisant
Dietrich Neu, Managing Editor (Studio)
Salon du Japonisant

– You are basically getting drinks for 50-percent off. Plus, the "The Wa-Gyu Tang Clan" special BNO cocktail hits me right in the old-school hip-hop feels. Wagyu fat-washed Japanese whisky? OK, I'll try that.

The Loft

- First thing's first. Every time I look at this bar I can't help thinking it's ripped from the deleted scenes of "Inception" or "Great Gatsby," or both of those mixed together in some weird film I didn't know I wanted to watch—that brassy, clean, Art Deco goodness all high in the sky. Second, some of the drinks on the Bad Night Out menu would cost you B450 on an average night, so this is pound-for-pound some of the best bang for your buck at the whole event. I'm a massive cheap-o when it comes to getting drunk so this is basically everything I want in one go!

#FindThePhotoBooth

– Craig already picked this one but screw him. It's just straight up one of my favorite places to go when I want a proper cocktail experience. The space, the vibe, all seem to encourage savoring the drinks at hand. They knock those drinks out of the park, too.
Honest Mistake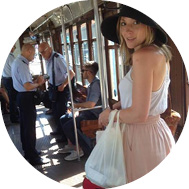 Angela Symons, BK Deputy Editor
Uncle Tim

- Booze and medicine at the same time—what could go wrong? The Tim Rueng Vej cocktail usually costs B588 alone, and contains their "secret" life-lengthening Chinese potion. Sign me up.

Salon Du Japonisant

- If Dietrich can steal someone else's answer, then so can I! Plus, Salon is the best cocktail bar in Bangkok. With the B200 cover charge, the cost can be a little prohibitive, so this is a great chance to spend a night there without breaking the bank.

Honest Mistake - Fronted by a fake pawnshop, this faux gangster gambling den has been on my list for a while. I'll be drinking the Baking B.A.D.—rosella-infused gin, pandan, maraschino syrup, lime, egg white and vanilla butter.
Funky Lam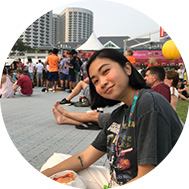 Dhipkawee Sriyananda Selley, BK Senior Writer
Jacqueline

- A cocktail bar inspired by '60s style icon Jackie Kennedy? Sign me up! I have had my eye on this place for a while now, as I'm a sucker for the "Mad Men" era. I look forward to trying Camera Girl, a refreshing blend of Iron Balls gin, Campari, Ricard, hibiscus, grapefruit juice, passion fruit soda and a splash of lime.

Havana Social

- I love a speakeasy with a killer theme, and Havana Social is hands down one of the coolest. Located behind a telephone booth, this secret bar from the Soho Hospitality team is a portal to 1950s Cuba with creative cocktails to match. I'm all for the Cuba Libre—Bacardi black rum, coke, kaffir lime and Angostura bitters served with chunky Coca-Cola ice cubes.

Funky Lam

- Old-school funk soundtrack meets neon tinged, noir-industrial decor—I think I just found my starting point for a big night out. Based on the Bad Night Out menu, I'm very keen on sipping the Pineapple Daiquiri with pineapple-infused rum and fresh lime.