The Margarita
Even if you don't know anything about Mexican drinking culture, we bet you've heard of this drink. The origins of margarita are actually unclear, but it's nevertheless the most famous tequila-based drink there is, and the go-to when it comes to Mexican food
The recipe: Tequila, triple sec and lime juice served in a salt-rimmed rock glass garnished with a slice or wedge of lime.
Get it at:
Everywhere! Go cheap and cheerful at
Coyote
(Sukhumvit Soi 11, 02-651-3313), where you can pick your favorite from a list of 75 margarita choices, or get even more creative and picky by going to
Mejico
(2/F, Groove@CentralWorld, ratchadamri Rd., 02-252-6660), where the signature margarita is mixed with El Jimador Blanco, mango, coconut and pandan (B250). The classic Mexican spot La Monita also stocks a good list of tequila and offers choices of margarita either by the glass (from B220) or in giant pitchers for six people (from B1,120). The rebranding of Sinor Pico to Mexicano has resulted in more authentic Mexican dishes and drinks which means a wide selection of tequila can be found behind the bar, starting from B250.
---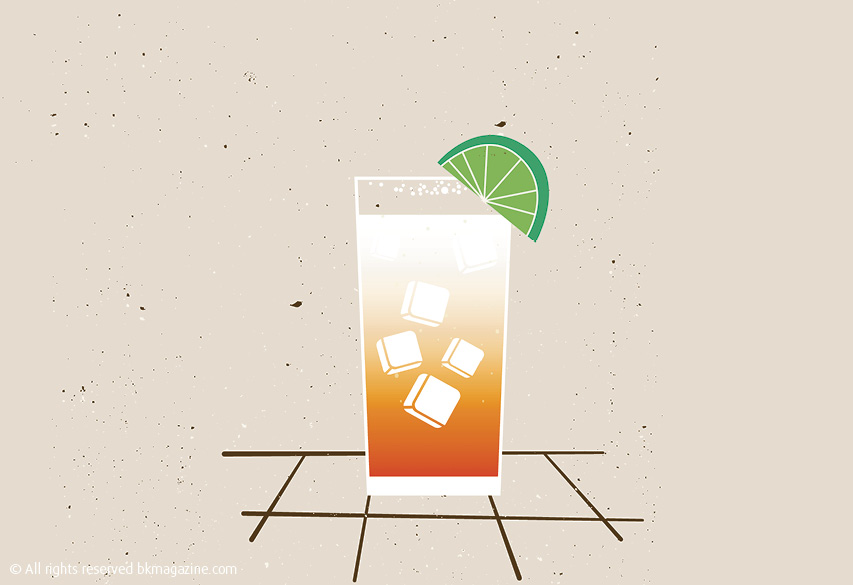 The Paloma
If you love Gin & Tonic, then Paloma is a nice Mexican alternative. Though not as popular here as margarita, the taste is friendly and there's not a whole lot that can go wrong when you mix one.
The recipe: Mix one (or two) parts tequila with three parts grapefruit-flavored soda and serve it with a lime wedge. Add a pinch of salt or lime juice to make things more interesting.
Get it at:
Lady Brett
(Sathorn Soi 12, 02-635-0405) and
Mejico
(2/F, Groove@CentralWorld, Ratchadamri Rd., 02-252-6660).
---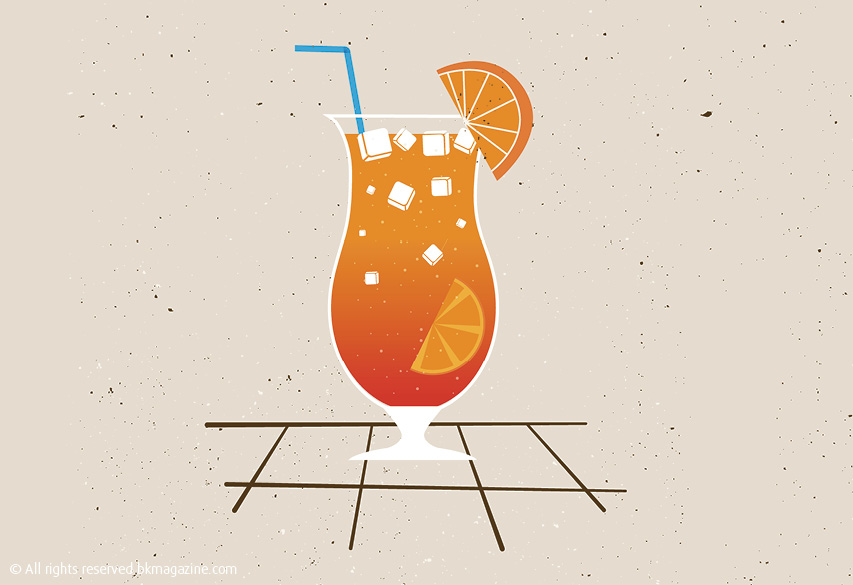 Tequila Sunrise
Instantly recognizable thanks to the gradient red to orange color, Tequila Sunrise is a much younger drink than the margarita, coming from the modern tequila cocktail period.
The recipe: Tequila, orange juice and grenadine syrup served in a long glass.
Get it at:
Everywhere, but we like
Marcel
's (Sathorn Soi 10, 02-635-3533) twist by adding strawberry syrup instead of grenadine to orange juice, creating what they call a Tequila Sunset.
---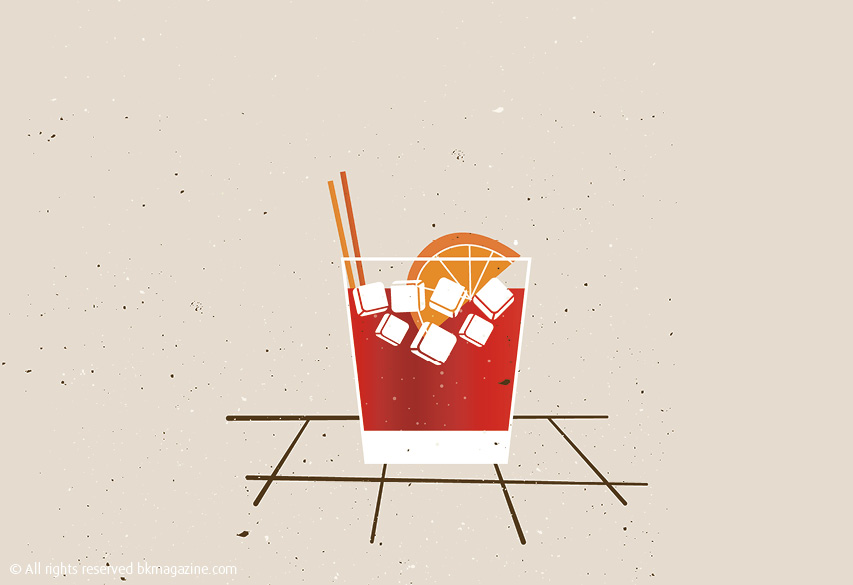 Rosita (The Mexican Negroni)
The Negroni's long history dates back to the 1920s, but its Mexican sister was invented as recently as the 2000s. Rosita is simply made by replacing the gin in your Negroni with tequila, resulting in a younger-spirited drink that's spicier and crisp.
The recipe: Tequila, sweet vermouth and Campari
Get it at:
We had it at
Track 17
(The Commons, 355 Thonglor Soi 17, 02-101-4525) but don't be afraid to ask for it at your favorite Mexican bar.
---
Michelada
Here's a fun one. A Michelada is basically a Mexican beer mixed with several sauces or tomato juice depending how creative you want to go. It began as a hangover cure just like the Bloody Mary, replacing vodka with beer, but tomato juice is no longer mandatory.
The recipe: Beer, your choice of spices, tomato juice and your choice of sauce like hot sauce or Worcestershire sauce.
Get it at:
We like
Barrio Bonito
's (LG/F, The Commons, Thonglor Soi 17, 092-331-5203) Tamarindo Michelada (B180), which mixes in habanero chili sauce and tamarind juice, and comes served in a chili-rimmed glass with tamarind. The Mexican keeps it classic by using Mexicali Chili Devil beer with spicy tomato juice, Worcestershire sauce, celery and lime (B250).