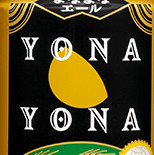 Yo-Ho: Yona Yona Ale, B159
This American-style pale ale from Japan pours a nice orange color and packs fresh citrus notes. It's not the most flavorful pale ale, but makes a decent summer session beer. ABV: 5.5%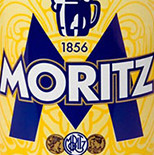 Moritz Brewing: Moritz Lager, B99
This pale lager from Barcelona, Spain, has a light body that's bitter and grainy but in a refreshing way. ABV: 5.4%
La Zaragozana: Ambar Export, B99
This double-fermented, copper-colored pale ale from Zaragoza, Spain, is a bit rich with slight caramel notes. Beware, it's also very strong. ABV: 7%.
Brutal Brewing: Pistonhead Kustom Lager, B44
You may have spotted it at 7-Eleven. We're not particularly taken with this Swedish lager's watery taste and average aroma, but it still makes for a refreshing convenience-store find. ABV: 4.9%
Modern Times: Blazing World, B270
Claiming to sit somewhere between a double IPA and an amber ale, this can from California has a heady aroma, medium texture and slightly fruity notes. ABV: 6.8%.
Beavertown: Gamma Ray, B220
This American pale ale from London's Beavertown brewery scores high for aroma and taste by mixing fruity bitterness with caramelly sweetness. ABV: 5.4%.
---
Essentials
Yona Yona, Moritz, Ambar Export and Brutal Brewing can be found at Tops Supermarkets and Villa Markets nationwide.