Nonthaburi: Chit Beer
Chit Beer has been sitting on the island of Ko Kret in the Chao Phraya River since 2012. Its owner, brewer Wichit Saiklao, was one of the very first people to kick-start the homebrew scene in Thailand. Originally a bar selling all his brews on tap, the place has since evolved into the Home Brewing Academy, after many people came to learn from him. Now Wichit is also gearing up to open the Mitrsampan Brew House as an academy and brewery for other brewers, too.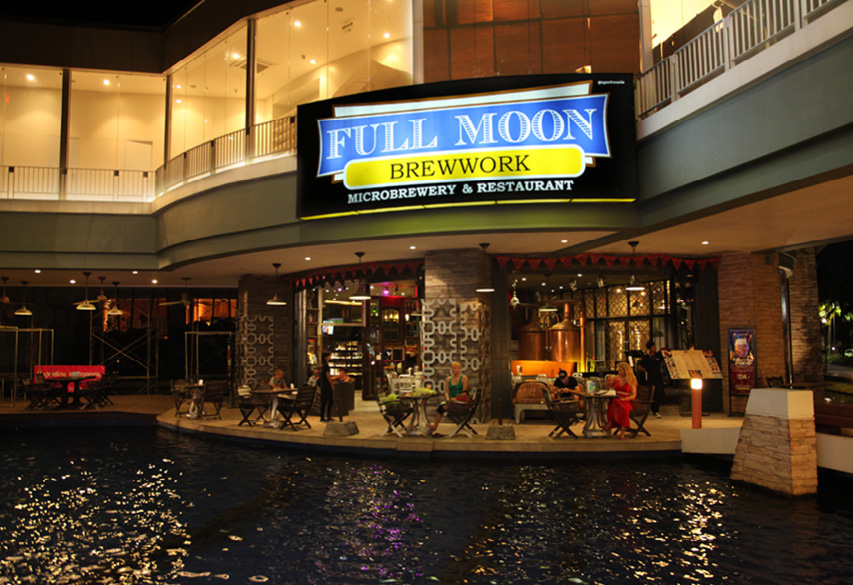 Phuket: Full Moon Brewwork
Founded by Sukij Thipatima, who has over 10 years' experience in the booze industry, Full Moon Brew Work opened its doors in 2010 as probably the hippest microbrewery on Phuket. Decked out like an American beer bar with big wooden furniture and exposed cement, it offers rotating taps serving the likes of Phuket lager and Andaman dark ale. Now Sukij has expanded to produce bottled beer, too, and is behind the legally recognized Chalawan Pale Ale.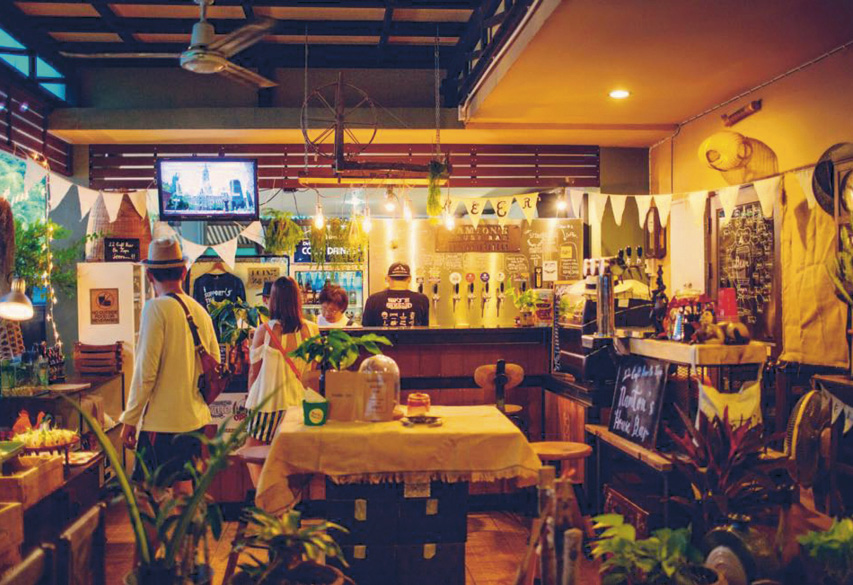 Chiang Mai: Namton's House Bar
Namton is a cute wooden house and garden that combines plants, vintage decor, nitro cold brew coffee and craft beer. The bar offers Western beer-friendly dishes from pizzas and burgers to barbecue to go with 15 craft beers on tap and over 50 labels by the bottle. The on-tap selection is mixed between imports like Brewdog Dead Pony pale ale, Rogue Brutal IPA and Stone Go To IPA, and local brews from My Beer Friend wheat beer and Happy New Beer double IPA.
Ayutthaya: Brown Ale Ayutthaya
We were surprised to learn that the Thai craft beer scene had spread out from Bangkok and Chiang Mai to reach Ayutthaya, too. Brown Ale is a tiny but solid bar that reminds us of Banglampu's Adhere the 13th blues bar thanks to its soundtrack of blues, folk and jazz. They offer 16 taps of local craft brews from Happy New Beer, X Beer, Soi Beer, Eleventh Fort, Sandport, Silom Beer, Triple Pearl and Cup G plus many more available in bottles.