These themed bars, cocktail rooftops, and all-purpose wine bars are proving that the line between bar and restaurant is blurrier than ever. In the past month, we've seen the emergence of several significant players in the bar scene—some might just become your new favorite—and others are nights out certainly worth remembering.
Barbylon, a new project by Bangkok-based influencers that opened in Ladprao in late October, pays tribute to the ancient city of Babylon through its striking interior design, featuring blue and gold accents, recessed arches, marble tabletops, hanging rooftop plants, velvet-upholstered dining chairs, and stained glass mosaics reminiscent of the iconic Ishtar Gate. While the bar's decor celebrates Babylon, its menu takes an experimental approach with drinks like the Pana Flor de Cana, a fusion of sweet panna cotta and Flor de Cana rum, and the Gaiwan, a playful reinterpretation of Chinese tea served in a teacup with apple slices forming a rose shape adorned with edible gold glitter.
733, Pradit Manutham Rd., 084-246-6269, Open Tue-Sun 7pm-1am.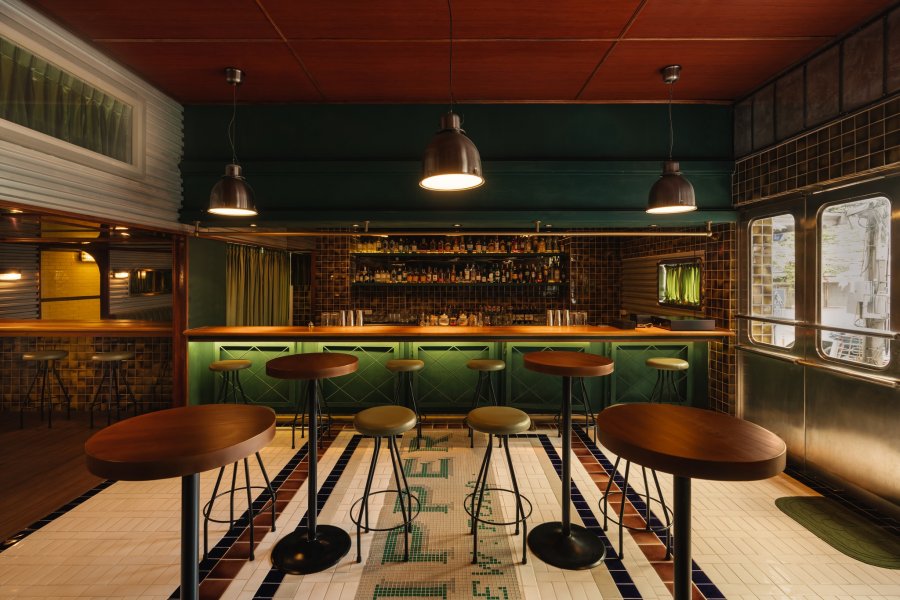 Attention all passengers. This old-school bar is inspired by 1940s underground train stations in Europe, complete with eclectic decor, tiled floors and ceilings, and green upholstered sofas which genuinely make you feel like you've stepped back in time. Their experimental drinks are given names of major cities across the world, such as the Bangkok cocktail, which features a pleasing balance of sweetness and a powerful kick. The Osaka features hojicha aromas and flavors. The atmosphere of the pub is reminiscent of a lively train station, with performers, singers, and musicians live on stage.
798, Charoen Krung Rd., 064-179-1904, Open Tue-Sun 6:30pm-12am.
During the day, it's a cafe. In the evening, it's Ari's brand new cocktail bar. The bar has a laid-back atmosphere with its color-wash zones, exposed ceilings, varied seating options, and plenty of selfie opportunities. The cocktail moods include things like Joyful Jubilee with rum and peach popping with sweets and gummy bears, and there's Calm Cove with lotus pollen and logan. The DJ plays hip-hop and R&B. Be sure to get there about 9pm because that's when the bar starts giving out free shots.
The Hub Phahol-Ari., 065-301-9604, Open daily 6pm-1am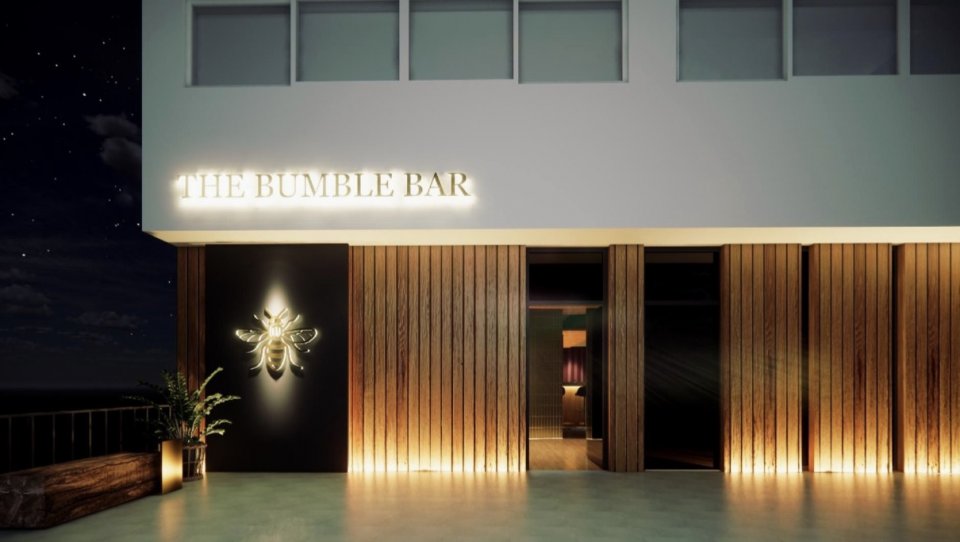 It's a sophisticated speakeasy that's moody with green, black, and brown accents and red velvet curtains. The bar has seats on both sides and is designed to give the impression of being inside a beehive. There are also DJs that spin throughout the night. We recommend that you try the Flore (B400), a flowery cocktail that is both sweet and simple to sip. It is prepared with Bombay Sapphire gin, malai flower syrup, and rose flower syrup. The Baby Bee (B400) is made with aged mezcal, almond honey, crackers, and cream cheese.
21 RCA., 082-256-9096, Open Tues-Sun 8pm-3am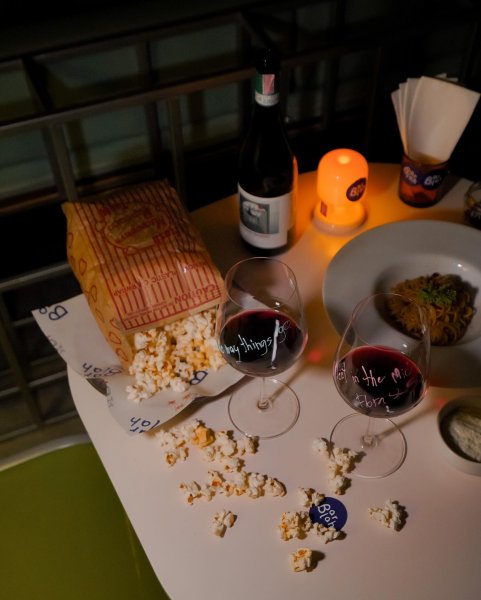 BarBlah, a charming neighborhood wine bar on the 5th floor of Sukhumvit 22, is the perfect haven for wine lovers seeking a relaxing spot. Having opened in mid-August with a strong emphasis on community and inclusivity, this establishment highlights minimal-intervention wine producers worldwide, offering a diverse selection from natural to conventional wines with detailed descriptions. BarBlah aims to make wine approachable, providing information on each wine's region, grapes, and taste notes. BarBlah fosters connections not only within your group but with others in the bar through DJ sessions, live music on Saturdays, board games, card games, and the opportunity to paint your own wine glass.
5/F, 22 Sukhumvit., 091-222-4546, Open Tues-Sun 7pm-12am
Sundry makes you feel like the sun always shines in a city that never sleeps. Sundry's multi-terrace environment, housed in a four-story orange structure, is inspired by the hues of sunrise and sunset. The first level has changing art shows that combine culture and beverages. Ascend to the second story, where a Thai tapas restaurant will shortly open. The Studio Bar is located on the third floor. The fourth level is a piece of art in itself for those seeking a more relaxed ambiance. The highly lighted orange roof seems like stepping atop a James Turrell-designed light installation where the sky meets the ground. The cocktail menu at Sundry Bar reads like a Thailand travel guide. Choose the Elephant Pants (B380) for something sweet, delicate, and creamy, which is only available from 8 p.m. to 9 p.m. and includes sage, coconut sugar, fresh coconut, and Issan rum.
8, Rama IV Rd, Silom., 094-922-9562. Open daily 6pm-late.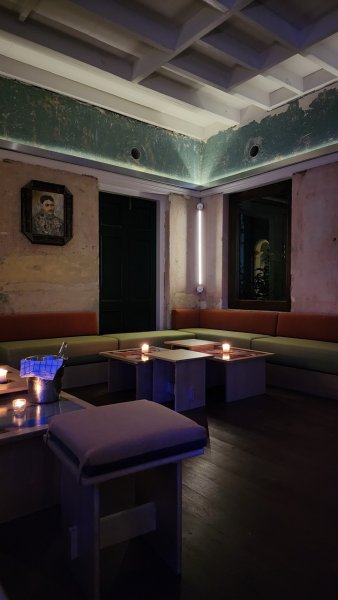 This new kid on the block specializes in guilt-free beverages. The Bar Na by Na Project has begun its soft opening in Phra Nakhon, with the guiding idea "Stirring Change" transcending the typical function of a bar. The central focus here is on social and skill development for underprivileged and at-risk kids, urban refugees, and migrant workers who have been missing one critical component: an opportunity. By providing thorough training in the hospitality industry, Bar Na provides a platform for students to gain vital skills and a road to personal growth and development. Iconic pisco sours, Pegu Club drinks, and guarapitas are available at Bar Na.
Bangkok 1899, Pom Prap Sattru Phai. Open Fri-Sat 6pm-12pm.
The new Com'on Bar, located near Bangkok's Hua Lamphong train station, is a 270-degree rooftop bar with a breathtaking view of the Bangkok skyline. The appealing setting—which includes a softly lit area with golden light tones, various seating options, high ceilings, and floor-to-ceiling windows—is ideal for a date night or a relaxing catch-up with friends. Adding to the ambiance are the rotating live music sets throughout the night. The menu includes local craft beer and signature cocktails such as the Matcha Colada made with pandan vodka and coconut rum, and the Parting, made with strawberry dry gin, umeshu, and peach. You'll also find wine and snacks as well as pasta, steak, and other dishes.
114 Salak Hin Alley., 095-861-8363, Open Wed-Mon 5pm-12am
This bar, which debuted in mid-September, promotes fruit, veggie, and herb-focused cocktails with an all-vegan menu. They claim to provide the largest selection of natural, organic, and small-batch wines in Bangkok. The venue will host resident and traveling DJs as well as weekly events. It provides a cinematic outdoor eating and drinking experience with "psychedelic visuals" and a colorful design that has been in the works for a few months. Expect a mix of neons and pastels, as well as spray paint drip art to give the space a nostalgic vibe. Enjoy an all-day vegan feast of burgers, tacos, sushi, tapas, and divine drinks.
5/F Una Una Building, 11 Soi Sukhumvit., 091-790-4443, Open Tues-Sun 3pm-12am