The word of the evening at last night's Asia's 50 Best Bars Awards was "Bangkok." A record seven bars from our city made it into this year's list, including Thailand's highest ever entry with Bamboo Bar at no. 8 (up from no. 9 last year).
Located in the ritzy Mandarin Oriental hotel, Bamboo Bar's blend of live jazz and jungle-chic interiors—not to mention head barkeep Jamie Rhind's Thai-twinged cocktails—also won it "Best Bar in Thailand."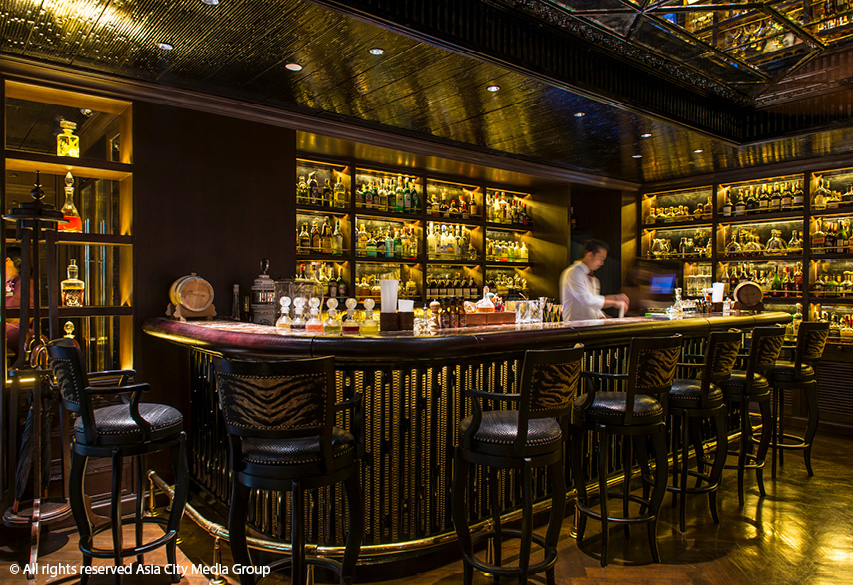 Joining Bamboo Bar were Backstage (no. 20), Vesper (no. 26), Tropic City (no. 31), Rabbit Hole (no. 34), Smalls (no. 42) and Teens of Thailand (no. 48).
New names among that list include the flamboyant rum bar Tropic City, which also won bar of the year during BK's own BAD Awards last November, and Thonglor's Rabbit Hole.
Dropping off the list from 2018 was Ku Bar, a minimalist drinking den tucked in an unlikely part of the Rattanakosin area (Bangkok's "Old Town").
Taking this year's top spot for the first time was Hong Kong's The Old Man. Manhattan at the Regent Singapore hotel, which held the no. 1 spot for the past two years, came in no. 2.
While seven bars is Bangkok's strongest ever showing at the annual awards, it falls short of the region's cocktail capitals of China (12 bars) and Singapore (11 bars).
Launched in 2016, Asia's 50 Best bars is the Asian leg of The World's 50 Best Bars, itself a spin-off from The World's 50 Best Restaurants. This year's event took place in Singapore as part of a three-year deal between "50 Best" and the Singapore Tourism Board.
The winners, according to William Reed Media, which owns Asia's 50 Best, are chosen by "more than 200 drinks experts, including renowned bartenders and consultants, drinks writers and cocktail specialists from across Asia."