There are a few bars in Bangkok going with the gangster-y, Al Capone-y, prohibition-y type vibe, but few are leaning as hard into the theme as the newly opened 2463 Speakeasy.
Opening in early April and found in Civic Hotel Ekkamai , the 2463 Speakeasy—so named because that was the year 1920 in the Thai calendar—the new venue indulges in the era in both design and in its drinks.
The Charlie Chaplin (gin, Creme de Yvette, berries, Peychaud's Bitters, lemon, egg whites, and cacao husk air foam, B420) is an homage to the legendary actor and filmmaker of the age, and the Eighteenth Amendment (tequila, tepache, banana, bell Pepper, palm sugar, onion brine, and Perrier, B380) is so named for the infamous amendment that instituted prohibition.
For a more Thai flavor they've got the Modern Siam (B380) made with Thai spirits, Lillet Blanc, fermented rice, pork fat, butterfly pea, dried chili, jasmine, gourd, and peanut foam to commemorate the second half period of Rattanakosin Kingdom. On the 1920s Classics menu, you'll find classics and Bee's Knees, Ward 8, and Corpse Reviver No.2.
With live music of pop-jazz, bossa-nova, jazz house, pop house, the venue hosts live music Thursday to Saturday and puts on a DJ after the band Friday and Saturday. The 2463 speakeasy joins the chic fashion for prohibition themed bars, including the literally underground Abandoned Mansion in Asoke, and it's sure to be a fun place to get your flapper on.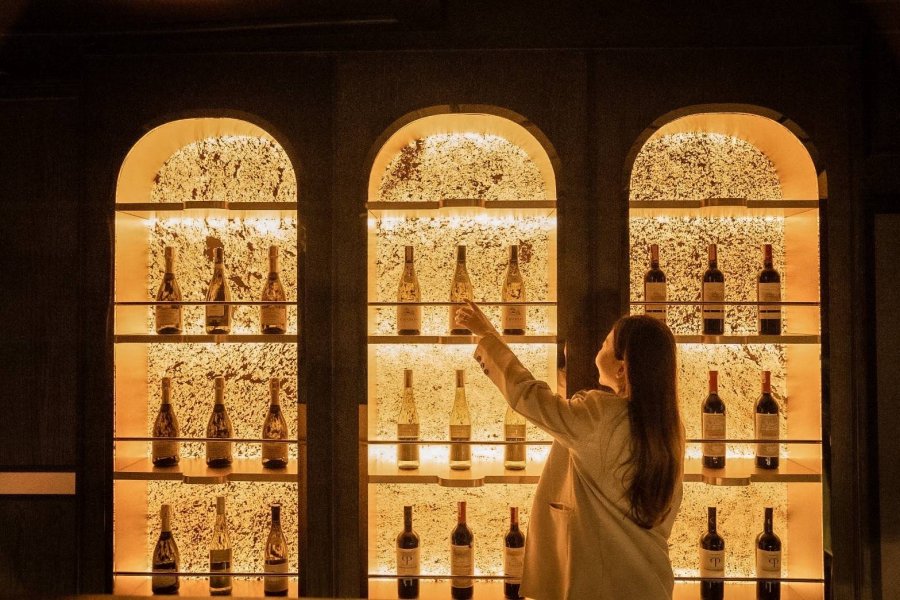 Photo: 2463 interior / 2463 Speakeasy
Photo: Charlie Chaplin cocktail / 2463 Speakeasy
8/8, Sukhumvit Soi 63 (Ekkamai), 02-010-2463. Open daily 7pm-late.