Naked Astronaught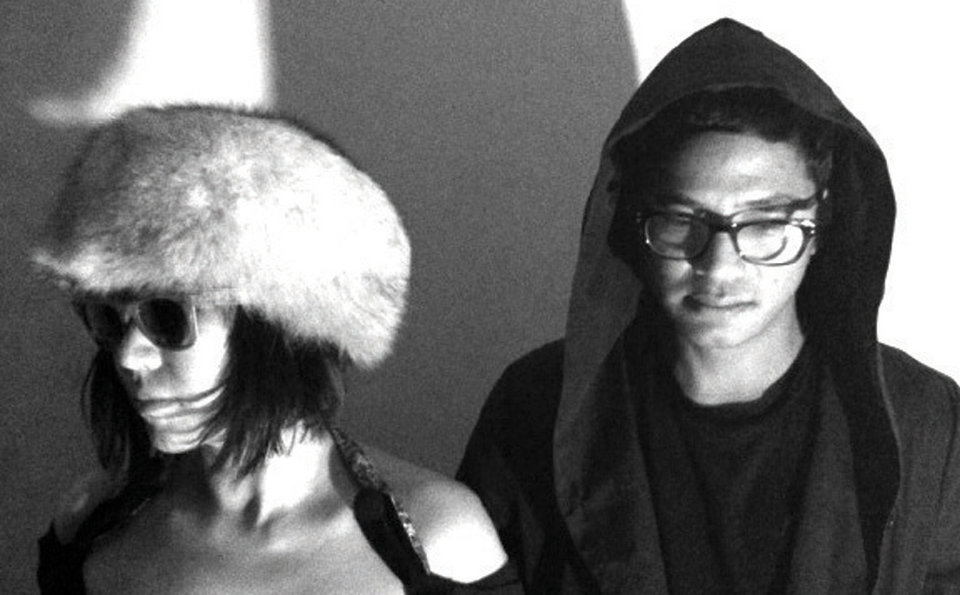 Who are they: Oyy Oranan (vocals) and Ned Anis (guitar)
Label: Comet Records
Listen:
What we say:
When we wrapped our ears around last year's cracking Compilation Vol. 1 album (with tracks from established acts like Casinotone and Lunar) from brand new independent music label Comet Records, the one track that really stood out was "Leaving by the Train" by Naked Astronaught. After some snooping around, we discovered they are actually a duo comprising former member of the post-rock band The Little Match Girl, Oyy Oranan, who decided to team up with a friend, Ned Anis, to explore their shared musical passions. They label themselves "post trip-hop;" we call them neatly mixed electronica blended with a slowand- steady rap line. But, yeah, "post trip-hop" is much catchier.
Catch them next:
Comet Records' first party will be on Mar 2, with performances from Naked Astronaught and their labelmates. Venue and time still TBA, get updates at
tinyurl.com/bx28h5w
and in BK+.
Oyy Oranan and Ned Anis
On inspiration
"The imperfections of people and the imperfections of all things in the universe. Radiohead, Massive Attack, Neil Young, Bob Dylan. "
On Bangkok's live music scene
"Well, I think it's getting better— just very, very slowly. My advice is to always keep your ears open. You think you're listening to a lot of music already, but there're always way more to try. "
Favorite live music venues in Bangkok
"Cosmic, Parking Toys, Brown Sugar, Sweet Jazz, Jazz Happens."
Mattnimare
Who are they:
Pree "Wan" Asvaraksha (vocals and guitar), Kidakarn "Zung" Chatkawmanee (guitar), Jirakit "Ap" Taowti (bass), Boriboon "Baboon" Weerawong (drums)
Label:
Independent
Listen:
www.facebook.com/Mattnimare
What we say:
We're surprised that this exciting four-piece haven't been snapped up by a local label yet. They seem to have it all, from the energetic and larger-than-life drummer to the achingly hip bassist and the dashing front man, they certainly tick all the right PR boxes. But what really matters is that these guys can really play—no surprise, then, that they came out top of Popscene Live's best of 2012 band competition. This group of pals from Mahidol University's College of Music play in-your-face pysch-tinged rock that comes at you in huge waves, but behind the big noise there's a lightness of touch and clear musicianship to their rare and intriguingly chosen covers and emotionally uplifting self-penned tunes that transcends most live acts in town. Oh, and lead singer Wan has one hell of a voice, making them a band you really need to catch in the flesh.
What the experts say:
"Mattnimare are a rarity among Bangkok bands. They don't have spiky hair, they don't wear fingerless gloves, they don't have a 30-minute set that comprises of depressing, self-indulgent drivel that they think we all want to listen to on a Friday night. They are raw, edgy, melodic and moody in the right places, are obviously inspired by real music and most importantly, they're just cool." — Matt from indie-popsters The Standards.
Catch them next:
Mattnimare are busy at work on their debut album, which is set for release later this year. In the meantime, keep an eye on BK+ and their Facebook page for new gig announcements.
On their sound
Wan: "It's the product of our experiences mixed with our feelings at any given time. We meet new things every other day that could influence us. Maybe we'll change our style in 2-3 days, who knows? But 'rock' is the best descriptor."
Worst gig
Wan: "One time there was not a single customer, so we had to play for the security guard and waiters."
On Bangkok's live music scene
Zung: "Style is a matter of choice. We can't force people to like something. What we can do is offer more diversity, so that one day good sounds will be more accepted in the mainstream."
AP: "For it to be improved, some people need to make a conscious choice between art and money."
Favorite venue in Bangkok
Wan: "I love Parking Toys for the fun, friendly atmosphere that brings artists and the audience together."
Zung: "Where ever there are hot girls!"
Withyouathome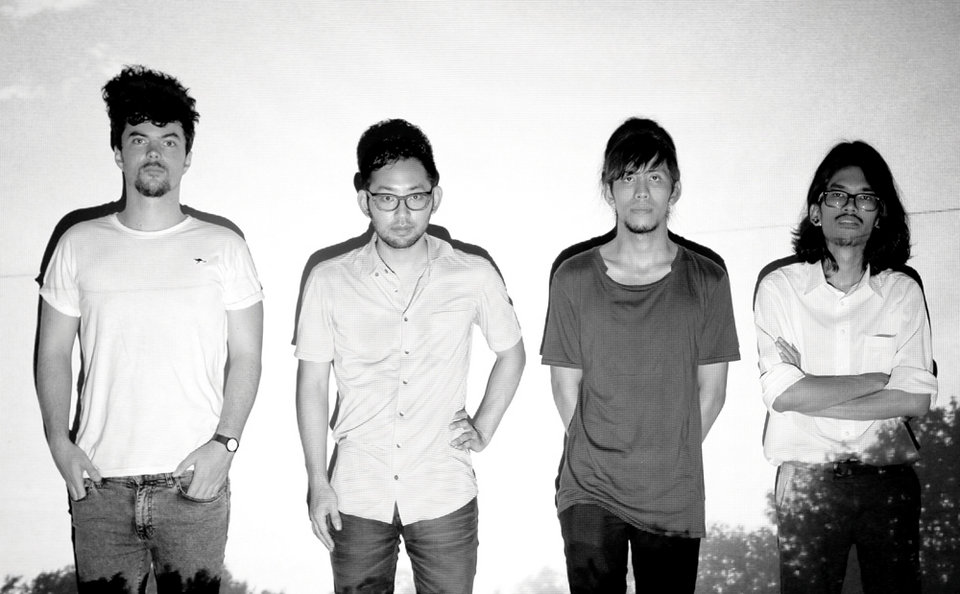 Who are they:
Hayato Imanishi (vocals/guitar/FX), Withit "Wit" Korprasertsi (drums/art), Rangsiwaht "Job" Yamkasikorn (bass), Adam Horner (guitar)
Label:
Realising Media
Listen:
www.facebook.com/withyouathome
;
cyclamen.bandcamp.com
What we say:
This four-piece post-rock band, made up of musicians drawn from Japan and Ireland, as well as Thailand, takes its inspiration from the endless expanse of the universe—read genre heavyweights like Sigur Ros and Explosions in the Sky—as exemplified by a sound that is both loud and quiet, grandiose yet brimming with subtleties. Withyouathome started in July 2011 as the solo project of Hayato Imanishi. After a debut EP, Hayato started recruiting band members for live shows, and by Nov 2011 the current lineup was founded. Resolutely DIY in outlook, last year saw the band release their debut album Our Lives Are All Very Forgettable Events In The Universe and perform at Fat Festival 2012, as well as many other—mostly much smaller and more intimate—concerts.
What the experts say:
"It's a great day when an independent band can make it on their own. It doesn't matter what genre it is, what matters is that in these major label-dominated days, the DIY spirit is still very much alive in Thailand. This is a band working with these ideals in mind. These guys are only one of many bands that, whether or not you like their music, what they have proven from their growth as a band, as well as the increasing number of fans, is that the power is soon going to be back in our hands." — Put, owner of Harmonica
Catch them next:
Mar 9 at Harmonica and Mar 16 at Silpakorn University's annual Gift Festival.
Hayato Imanishi
On their sound
"Post-rock, a subgenre of rock music that uses the typical rock music instruments (guitar, bass, drums, keyboards, etc.), but is more focused on the art of soundscaping than writing great riffs. It's often entirely instrumental, but we do have vocals on most tracks."
On inspiration
"The universe, humanity and all the small things that happen in everyday life. We focus on both the world inside our body, and outside."
Worst gig
"We all have different moments that we remember as the worst, but they all involve technical issues. We find it hard to be happy with our performances—we sometimes feel bad even if everyone says it was a great show."
On Bangkok's live music scene
"I spent over 10 years in the UK before here, and in comparison, Bangkok's scene is still tiny. There is enormous potential though! Especially in the past year or so, we've seen some highly-motivated people take matters into their own hands, which is exactly what we need for a lively scene. "
BeforeChamp
Who are they:
Kanun "Korn" Veeranarong (ukulele), Piyawit "Champ" Khuntasiri (violin)
Label:
Do Song Zeng Zeng
Listen:
www.facebook.com/Beforechamp
What we say:
Quirky multi-instrumentalists BeforeChamp seem to have been doing the rounds for a good while now, appearing as opening act for established stars (Greasy Cafe, Apartmentkhunpa), and making their mark thanks to a live show that's part comedy routine, part vaudeville, but with the musical chops—and, most importantly, songs—to back it all up. Their intriguing spin on the whole sensitive ukulele crooner act, which incorporates looped beat-boxing and electric violin that veers from the serene to the screeching, marks the duo as one musical act to watch out for in 2013.
What the experts say:
"BeforeChamp is a band with limitless imagination. What's unique about them is that both use string instruments mixed with synthesizer to produce an amazing sound that, if you closed your eyes while catching them live, could well be coming from ten people, not just a duo. For me, Champ is a man with a dream and a determination to achieve, while Korn is driven to create imaginative music." — Kong Suvarnapradip, the man behind Cosmic Café, Moose and Sonic
Catch them next:
Currently the pair are at work producing a music program called Music Journey broadcast every Sat 12:30-1pm via Apple One Channel (True 77) where they perform live at local radio stations in various provinces around Thailand. Oh, and this message from Korn: "We want to tour around the world. Can someone be our sponsor?"
Kanun "Korn" Veeranarong
On their sound
"We love to call ourselves recycle(d) music. We want to create our own unique sounds."
Worst gig
"Champ found out after the show that his fly was unzipped the whole time."
On Bangkok's live music scene
"We have a wide variety of venues that offer different styles of music for audiences to choose from, but it's still hard to find places where bands can play whatever they want, musically rather than commercially. Most bands have to play what people expect to hear otherwise they won't get hired. This is a difficult problem to fix. Bands who see music as a commercial thing will offer only what the mainstream like. We're in the minority, if we want something new we have to find it ourselves. Thinking positively, I guess that's the charm of the indie music scene."
Summer Dress
Who are they:
Siwanut "Tent" Boonsripornchai (guitar and vocals), Sanpawit "Nat" Soikum (guitar), Pinyo "Pow" Maila-eaid (bass), Teeravut "Pam" Ittivut (drum), Panchalee "Pond" Jampangjan (keyboards) and Nopphon "Nui" Cheng (technician)
Label:
Panda Records
Listen:
www.facebook.com/summerdress
What we say:
As evidenced by their slot supporting hip New York rockers Beach Fossils late last year, where they looked very much at home on the vast stage of Moonstar, Summer Dress mesh indie street smarts with an incredibly accessible brand of guitar pop. Think summer-tinged anthems with cheesy yet charming lyrics about boys meeting girls—all very stylishly presented. Don't believe us? Watch their cool video for the song "บรรเลง"(by rising director Tokin Teekanun), which sees the band setting up and playing at a variety of public places (and subsequently being asked to leave).
What the experts say
: "Their show is fascinating and full of life. It's raw, fresh and original, even though they don't have much experience in the industry. Plus they always do their best no matter how big their audience is."—Tokin Teekanun, MV director and co-founder of The World May Never Know
Catch Them Next:
Summer Dress will play the Music & Art Fest at BACC #2 on Feb 16-17 alongside Stylish Nonsense, Greasy Cafe and more. There will also be stalls selling records, books, shirts and crafts.
Siwanut "Tent" Boonsripornchai
On their sound
"We don't try to be anything in particular, but incorporate different elements from the different sounds we like. As for production, the idea is to be fresh and make our album like our diary—sometimes you'll hear atmospheric sounds from when we were recording or even mistakes, but then who wants their diary to be filled with meadows and butterflies?"
On Bangkok's live music scene
"There's definitely more live shows, more bands experimenting as well as more opportunities for independent artists. But this also means that we're selling fewer records. "
Best venue for live music
"Stone Free 1 and 2. It's a music festival that's really worth going to: the venue isn't confined by walls, people can experience a new atmosphere or even come to sing on the stage. There isn't much preparation and everything is improvised. Even if something goes wrong, everyone ends up laughing about it."
Chladni Chandi
Who are they:
Chawalit "Yong" Saowapakpongchai (vocals and guitar), Sompop "Ben" Suwanwattanakul (bass) and Thanawut "Meng" Sriwatthanah (drums)
Label:
Panda Records
Listen:
www.facebook.com/chladnichandi
;
www.deezer.com/en/album/6050651
What we say:
Chladni Chandi have quickly built a reputation for their progressive psychedelic rock that incorporates Indian instruments, like the sitar, and poetic lyrics that espouse Buddhist beliefs. The three-piece's debut album Tri is awash with vocals that imitate Buddhist chants blended with multi-layered percussion and guitars. A rich and enriching listening experience, regardless of any religious undertones.
What the experts say:
"Their sound is a mix of 60s-70s psychedelic rock with world instruments and religious aspects. Contemporary and experimental. The lyrics are really beautiful, cleverly using old and rare
Thai words.
The compositions are in the Thai traditional poem style but it feels modern. Musically, the band does what it likes and it's interesting. It's good Thai contemporary music for the ages." — Pok Stylish Nonsense
Catch them next:
Feb 16 at Bukruk Street Art Festival.
On their sound
Ben: "Basically we like listening to old 60s-70s psychedelic stuff, so our music goes in that direction. That period saw many teenagers find inspiration in drugs and dressing colorfully."
On inspiration
Yong: "I like the Beatles, especially when they turned to a psychedelic rock style incorporating Indian music and religious beliefs. I'm a Buddhist myself, so I found that inspirational. Plus, we got a chance to visit India. I started to bring the sitar in as an experiment—it brings another level of spirituality to our music."
Ben: "We're inspired by the basic cycle of life: birth, afterlife and rebirth. Or, love, greed, hatred and attachment."
On Bangkok's live music scene
Ben: "We recently played a show at Korat which was very impressive. It was a totally different vibe from Bangkok, where it's mostly young people who attend shows. In Bangkok, the people who come to see you play just enjoy drinking, chatting and taking pictures, they don't really absorb the music we play. There are very few who really pay attention to the music."