A year later than expected, the 2020 (2021) Tokyo Olympic Games officially begin tonight, with the sporting action truly commencing this weekend.
The competitions have been given the green light to operate and will run from July 23-Aug 8.
Thailand will be participating in several categories. Here are some of the matches you can look forward to, and the athletes to cheer loud and proud for, from the comfort of your sofa.
How to tune in
If you're an AIS customer or subscriber, use the
AIS Play mobile app
to tune into the games, using the AIS Playbox, the AIS app on your Samsung smart TV, Apple TV, or the AIS Play website. The events will also be broadcast on GMM25, Plan B, JKN18, PPTV, TV Pool, and True4U.
If you don't have these channels, digital streaming services like Amazon Prime and Hulu TV will also be covering the Olympics.
All times listed below are local (BKK time).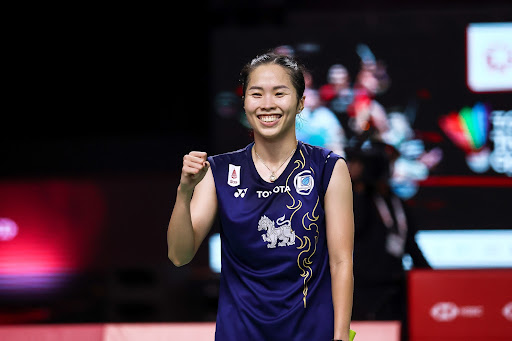 Image: Ratchanok Intanon / courtesy of Badminton Thailand
BADMINTON
Who: Busanan Ongbamrungphan
What: Women's single badminton, group play stage
When: 7:40am, Saturday, July 24
Who: Jongkolphan Kititharakul, Rawinda Prajongjai
What: Women's single badminton, group play stage
When: 9:40am, Saturday, July 24
Who: Dechapol Puavaranukroh, Sapsiree Taerattanachai
What: Mixed doubles badminton group play stage
When: 4:40pm, Saturday, July 24
Who: Jongkolphan Kititharakul, Rawinda Prajongjai
What: Women's doubles badminton group play stage
When: 8:40am, Sunday, July 25
Who: Dechapol Puavaranukroh, Sapsiree Taerattanachai
What: Mixed doubles badminton group play stage
When: 10am, Sunday, July 25
Who: Ratchanok Intanon
What: Women's singles badminton
When: 5:20pm, Sunday, July 25
Who: Kantaphon Wangcharoen
What: Men's singles badminton
When: 6pm, Sunday, July 25
Image: Chatchai-decha Butdee / Facebook
BOXING
Who: Baison Manikon
What: Women's welterweight (64-69kg)
When: 9:48am, Saturday, July 24
Who: Chatchai-decha Butdee
What: Men's featherweight (52-57kg)
When: 16:03pm, Saturday, July 24
Who: Jutamas Jitpong
What: Women's flyweight (48-51kg) — Round of 32
When: 9:30am, Sunday, July 25
Who: Sudaporn Seesondee
What: Women's lightweight (57-60kg)
When: 11:39am, Tuesday, July 27
CYCLING (ROAD)
Who: Jutatip Maneephan
What: Women's road race
When: 11am, Sunday, July 25
EQUESTRIAN
Who: Arinadtha Chavatanont, Korntawat Samran, Weerapat Pitakanonda
What: Eventing (team)
When: 6:30am, Friday, July 30
Image: Jazz Janewattananond / Instagram
GOLF
Who: Gunn Charoenkul, Jazz Janewattananond
What: Men's golf individual rounds 1-4
When: 5:30am, July 29-Aug 1
Who: Ariya Jutanugarn, Patty Tavatanakit
What: Women's golf individual rounds 1-4
When: 5:30am, Aug 4-7
JUDO
Who: Kachakorn Warasiha
What: Women (52kg)
When: 10:03am, Sunday, July 25
ROWING
Who: Siwakorn Wongpin (Position: Bow), Nawamin Deenoi (Position: Stroke)
What: Lightweight men's double sculls heat 1
When: 9:20am, Saturday, July 24
SHOOTING
Who: Naphaswan Yangpaiboon, Tanyaporn Prucksakorn
What: 10m air pistol women's qualification
When: 7am, Sunday, July 25
Who: Sutiya Jiewchaloemmit, Isarapa Imprasertsuk
What: Skeet women's qualification day 1
When: 7am, Sunday, July 25
Who: Tanyaporn Prucksakorn, Naphaswan Yangpaiboon
What: 25m pistol women's qualification precision
When: 7am, Thursday, July 29
Who: Isaranuudom Phurihiranphat
What: 25m rapid fire pistol men's qualification round
When: 6:30am, Sunday, August 1
Who: Savate Sresthaporn
What: Trap men's qualification day 1
When: 7:50am, Wednesday, July 28
Image: courtesy of Thailand Swimming Association / Facebook
SWIMMING
Who: Navaphat Wongcharoen
What: Men's 200m butterfly
When: 5:16pm, Monday, July 26
Who: Jenjira Srisaard
What: Women's 100m freestyle
When: 5:04pm, Wednesday, July 28
Who: Navaphat Wongcharoen
What: Men's 100m butterfly
When: 5:45pm, Thursday, July 29
Who: Jenjira Srisaard
What: Women's 50m freestyle
When: 5:31pm, Friday, July 30
TABLE TENNIS
Who: Orawan Paranang
What: Women's single table tennis
When: 1pm, Saturday, July 24
Who: Suthasini Sawettabut
What: Women's singles table tennis round 2
When: 1:30pm, Sunday, July 25
TAEKWONDO
Who: Panipak Wongpattanakit
What: Women (49kg)
When: 9:38am, Saturday, July 24
Who: Ramnarong Sawekwiharee
What: Men (58kg)
When: 10:48pm, Saturday, July 24
Kieran Tuntivate; image: courtesy of Courtney White
TRACK AND FIELD
Who: Kieran Tuntivate
What: Men's 10,000-meter final
When: 6:30pm, Friday, July 30
Who: Subenrat Insaeng
What: Women's discus throw
When: 7:30am, 8:55am, Saturday, July 31