As of May 1, the new MRT Purple Line will open to the public for a two-month free trial period. That's right, all rides on the route between Khlong Bang Phai and Tao Poon, will be free.
The news was announced by Peerayudh Singpatanakul, governor of the Mass Rapid Transit Authority of Thailand, stating that passengers will be able to use the services from 7am-9am and 4pm-6pm daily. The line will officially open later this year on Mother's Day, Aug 12, charging fares between B16-42.
The line connects to Nonthaburi and is the city's first MRT extension to another province. That also means a direct route for central Bangkok residents who want to head to the new mega-mall Central Westgate Bangyai.
Check out the map below for the full route.
(Do note: the line will not be connecting to the MRT's Bang Sue station until the official opening)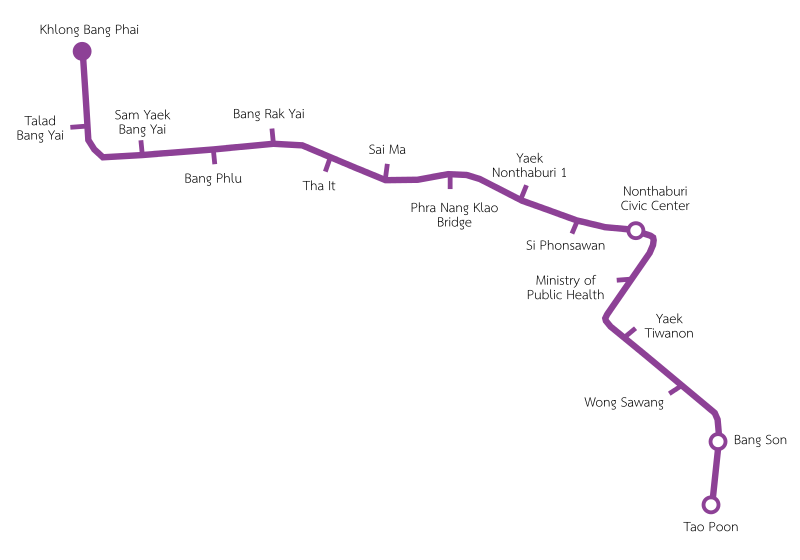 Credit: Wikipedia Commons