With a blend of upscale restaurants, chic bistros, sleek izakaya pubs, sake specialists, onsen spas, traditional architecture and elegant housing, there's a good argument that Thonglor is Bangkok's defacto "little Japan"—sorry, Soi Thaniya
In addition to international markets, handcrafted Japanese knifes and racks full of Manga—seemingly everywhere—classic dishes are readily-available and include ramen, sushi, yakitori skewers, kaiseki and omakase, kurobuta and kobe, and even Imperial Wagyu and salmon kabutoni.
Japanese fusion chefs have a world of seasoning and ingredients to work with in Thailand, and push the cuisine in new and innovative directions.
In some parts of Thonglor there are even so many quality venues, you'll find Japanese pubs and restaurants on second floors, and in basements of office buildings.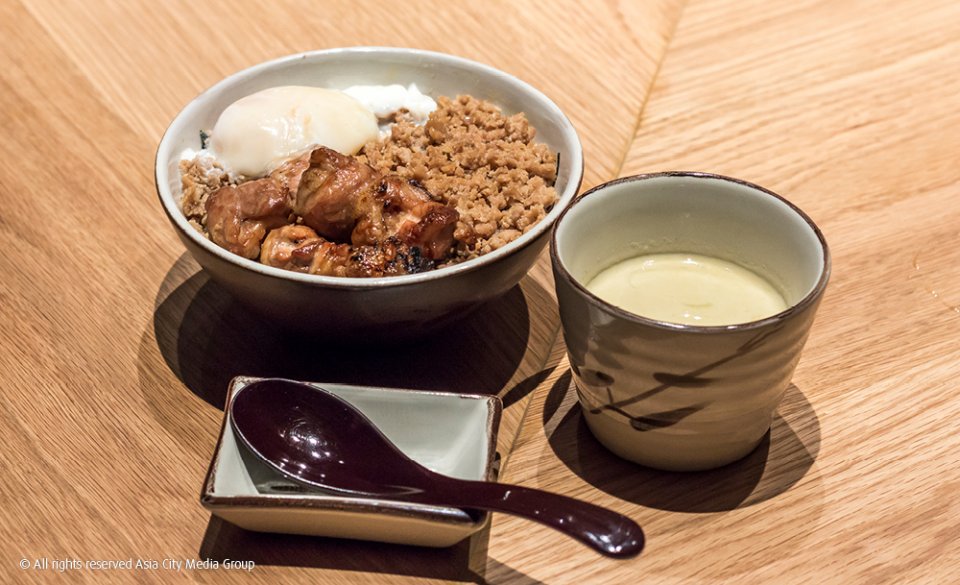 Tori Tama
Cuisine highlights include the Tokyo-born skewer specialist Tori Tama (which can cook virtually any part of a chicken); homespun Kyoto dishes and all-you-can-eat tempura at Hishou; the four-generations-old Osakan restaurant Endo Sushi; pork bone broth ramen at Kyushu Jangara Ramen; and yakiniku grilled wagyu and shortrib at Sumi Tei Yakiniku.
Endo Sushi


Endo, especially, is ultra-traditionalist and capable of transporting you directly to Japan. The mother branch was born in the brisk and exciting trade atmosphere of the Osaka Fish Market, but Thonglor's is a quieter affair; peaceful, austere and classy. The menu is perfect simplicity. Nothing is blow-torched or fusion—it's all tempura, nigiri, sashimi and yaki. Exceptional house specialties include rich engawa halibut, sweet pink and white hamachi amberjack, and salmon shioyaki.

Kyushu Jangara
Kyushu Jangara, as the name suggests, comes from Kyushu, the most southern of Japan's major islands. Its restaurants there are famous for long-snaking lines that wind around the block. Here you can expect ultra savory broth rich with stewed marrow in four varieties—original, miso, and "black," which is flavored with mayu garlic oil. Unique to Thonglor's branch (which is easier to get into than Kyushu's) is a ramen dish recreated with Thai spices and seasonings.

Salon du Japonisant

The neighborhood's nightlife venues are just as varied— and include flashy nightlife hot spots, cozy pub spaces, sake importers and wholesalers, secret micro-bars and gastrobars.
The list starts with famous after work izakaya Hanakaruta; sake specialists Yoshibar and Orihara Shoten; importer-slash-cocktail showroom Salon Du Japonisant; and striking, elegantly-lit Yoichi Nikka—which serves the world's best sakes and whiskies alongside some of Bangkok's most famous king crab. As you'd expect, karaoke bars also abound. Many are even attached to bars and restaurants.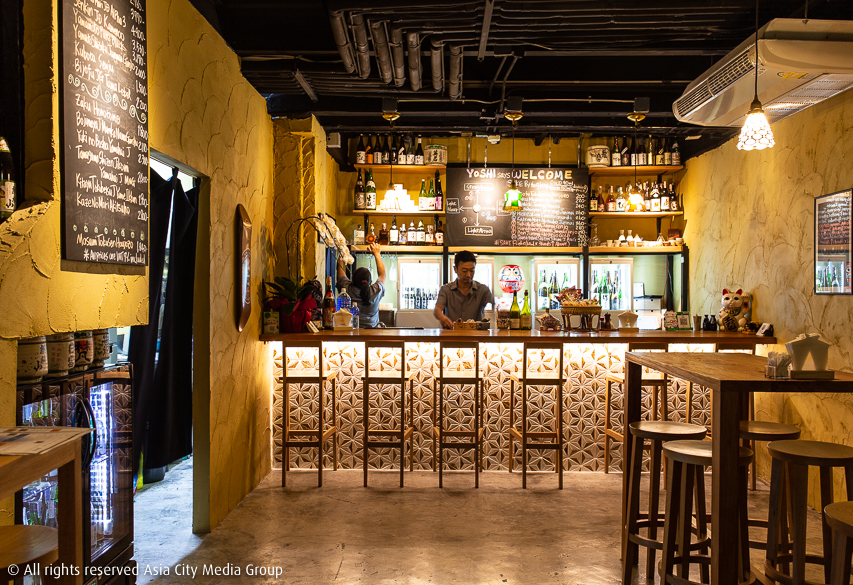 Yoshibar
One classic Thonglor landmark is Yoshibar; tucked quietly down residential Sukhumvit Soi 53. It has a simple exterior, and is set with elegant glass front doors and traditional long wooden tables. Upstairs the sake bar also has quieter tatami style mat seating. Dozens of labels are sold by the bottle, and the day's best are chalked up on a board. Prices range from B1,800-4,900 per bottle, with glasses available for just B200-380. Flights—of three glasses (B660)—are perfect for sampling multiple labels. And nothing complements the world's finest sake quite like hot oden—the comforting traditional Japanese one-pot dish (B200).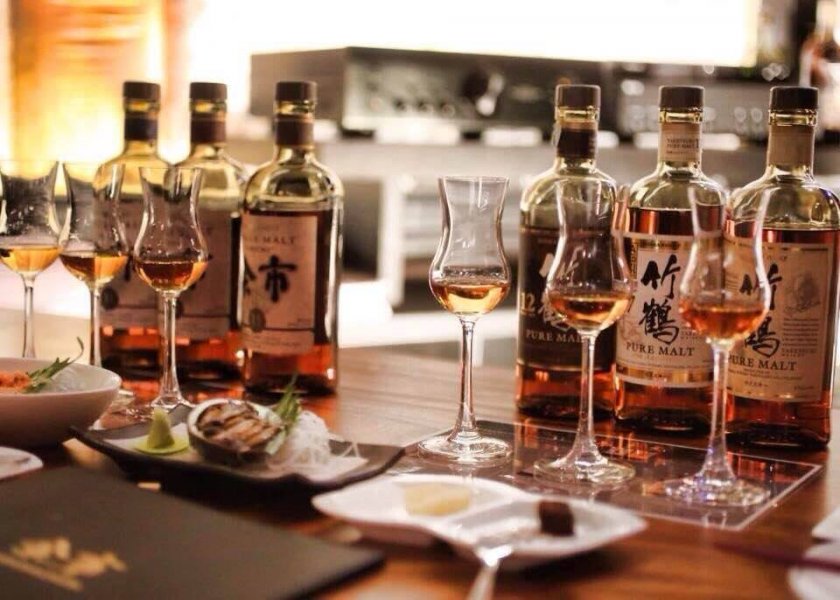 Yoichi Nikka

Yoichi Nikka is a low-key modern izakaya pub in Sukhumvit Soi 39. It is moodily-lit and stylish with elegant modern tones and a huge wooden bar. Seating includes brown leather armchairs, fashionable couches, and dining tables on the second floor.
As noted, Hokkaido lives on in its heart. Local Hokkaido whiskeys—like Miyagikyo, Nikka and Yoichi—are featured and offerings include single malts, pure malts and blends. Most notably, the highly-touted Taketsuru 17 Years Old was named the World's Best Blended Malt Whisky (in 2014).
One unique house special is flights of three glasses, which let you taste Japanese whiskies at three different periods of maturation. So you can sample 12, 17 and 21-year old Taketsuru (B700) or 1o, 12 and 15-year-old Yoichi (B700).
And don't miss the karaoke on the third and fourth floors, and incredible wagyu nigari or grilled king crab. Both are famous citywide.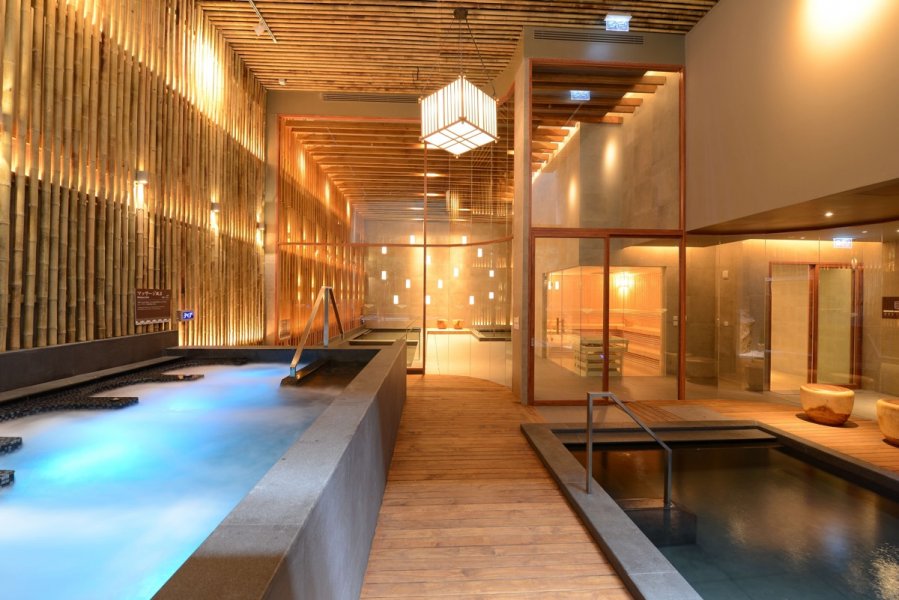 Let's Relax



And after a long day nothing is more rewarding than a spa bath treatment rich in health benefits. Let's Relax, for instance, has soda baths, milky-textured silk baths, a peaceful tatami room and water brought directly from Japan's renowned Gero hot springs.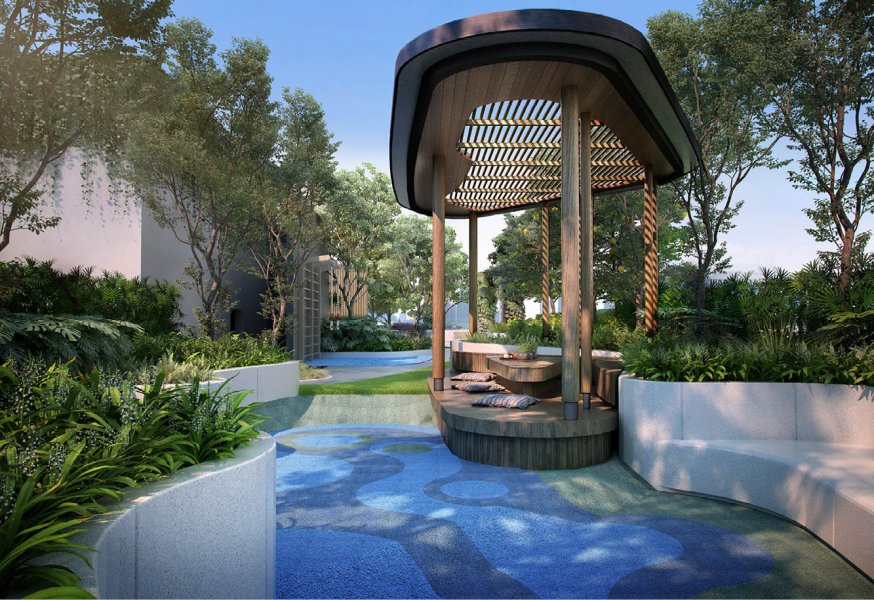 Another important part of what makes Thonglor unique is the architecture. Many classic elements abound, including Ginza-style neon signs, paper lanterns, minimalist lines, long bars, blonde wood, sliding screens, and rock gardens.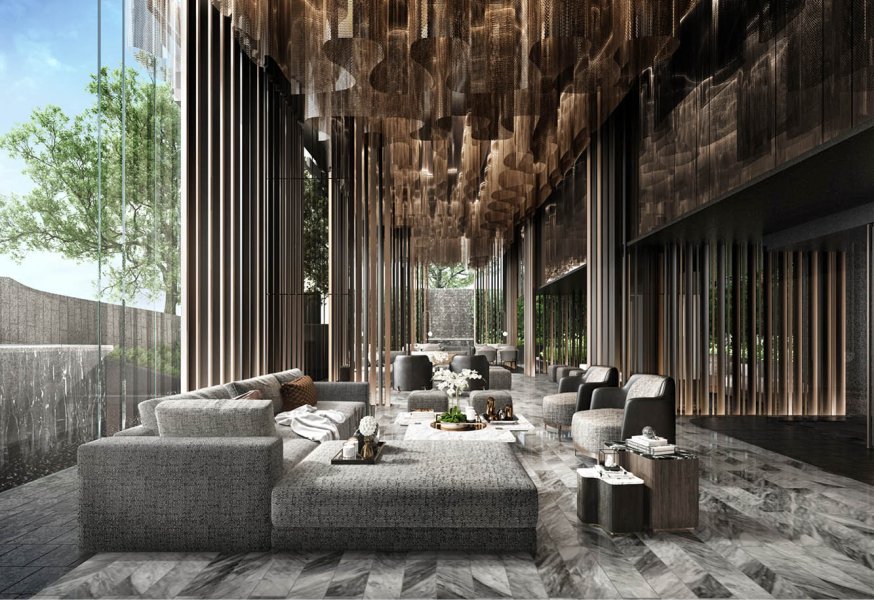 Tastes of Japan can even be found in residential units, such as the incoming Walden Thonglor (developed by Habitat Group). The two fully-furnished eight-storey low rise buildings (in Thonglor Sois 8 and 13) were heavily-inspired by the "well-being" concept in Japanese design.
They include many traditional Japanese elements and amenities, like in-house onsen spas. They also draw heavily on orderly tropical design and modern Thai modern elements, so they're warm and inviting spaces that will make you feel relaxed the moment you walk in—like the perfect home away from home, in Petite Tokyo.

For more info visit https://bit.ly/2KgJlX2 or call 091-713-1111.
Special Exclusive Privileges: register by Nov 23-24 and join the Exclusive Pre-Launch in Thonglor Soi 5. The experience includes show units from both projects.

Walden 8 (Sukhumvit Soi 55 and Thonglor Soi 8) & Walden 13 (Thonglor Soi 13 and Soi Phromphak).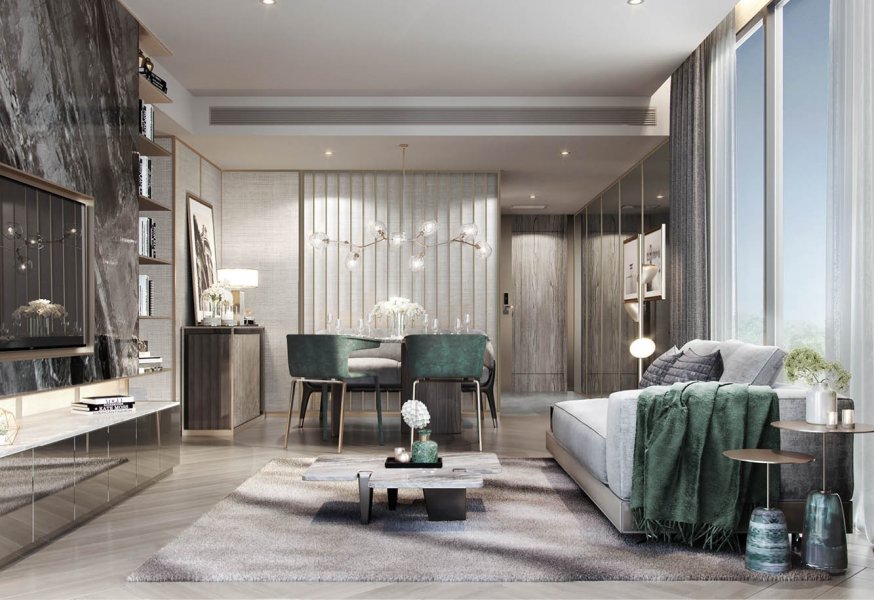 Sponsored by: