Stay cool, the traditional Thai way
April is almost here, and that means stepping outside your Bangkok office space feels like getting punched in the face with steam. To help bring some mercy to your poor, sunburnt skin, one of the biggest Thai food providers, Eathai, is going to host an event called 'Eat, Drink & be Cool' from April 4-16.
The offerings here range from Thai summer staple khao chae—white rice steamed to perfection and then served in devine bowl of jasmine water alongside with a great selection of side dishes. The more-hard-to-find dishes, like kang kao phuek—battered taro stuffed with minced shrimp whose fillets are smooth and tender thanks to shrimp's juicy fat content—are best accompanied by tangy ajad sauce. Those with a sweet tooth are well-advised to spare some space for desserts, like meticulously carved marian plums, plangoes filled with sweet sticky rice, green mango with sweet fish sauce and mango-flavored ice cream.
Foodies with an eye for authenticity can enjoy Thai royal cuisine from M.L. Nueng Nilrat, a legendary former cook of the Royal Court whose recipes have been passed down for use in Eathai's latest menu. On the docket is kaeng nang loy (pungent chicken-stuffed green peppers in Thai style curry), krathong thong (crispy golden pastry cups filled with chicken and various vegetables) and kaeng runjuan (Thai traditional curry with the fragrant aroma of shrimp paste and three different flavors of sweet, sour and salty)
After your stomach is filled with delicious food, just apply for traditional Thai activities (available from April 13-16) hosted by Eathai, including things normally only practiced at rural temples like making merit by pouring water on Buddha statues and building sand pagodas. There's also a garland and Thai weaving workshop to enhance ornament-making skills, or just hone your cooking expertise with venerated chefs at Issaya cooking studio.
Eathai, LG/F Central Embassy, Ploenchit Rd. Open daily 10am-10pm. BTS Ploenchit.
Tel. 02-160-5995 Line: @eathaibycentral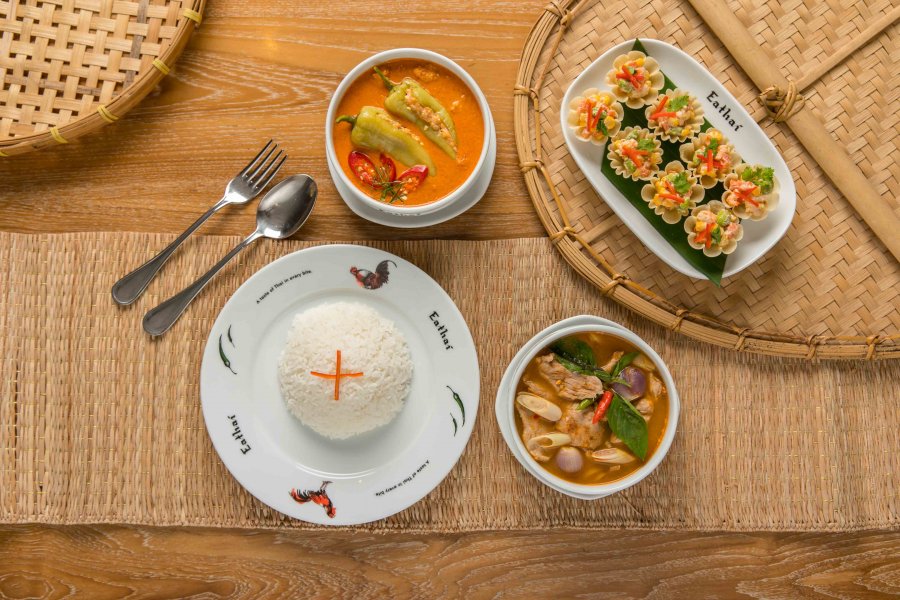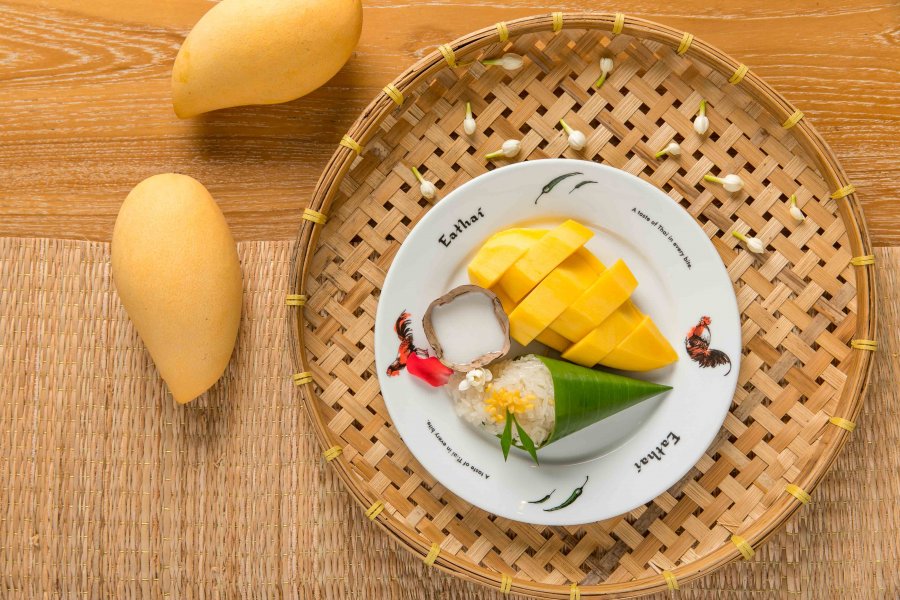 Sponsored by: