After quitting his billion-dollar family business, Thai Summit Group, earlier this year, Thanathorn "Aek" Juangroongruangkit, 40, became leader of the new-gen Future Forward Party. Their idealistic policies quickly gained traction among cosmopolitan Bangkokians weary of Thailand's military regime—so much so that the junta attempted to void the party's registration. Sitting in his two-story home library in Samut Prakan, we got to grips with Aek's dreams for Thailand.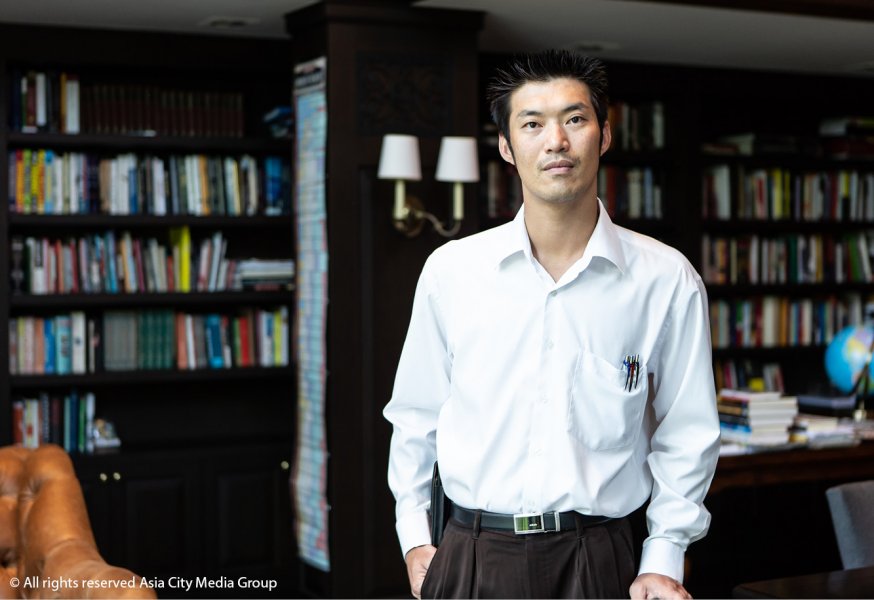 My first part-time job was when I was 10, working in a warehouse over the school holidays for B25-30 per day.
I was not a good student and often got into fights as a teenager.
Before I had something to believe in, I used to place my friendships above everything. Later on, I realized that this is equivalent to the patronage system.
My dreams never had anything to do with money. I had many romantic dreams like to work in an NGO in Africa, to be a teacher.
I hate big corporations. I never wanted to be a businessman.
I think I'm a great father. I work hard and may not spend as much time with my children [aged two, six and eight] as other fathers but I always make sure it's quality time.
Thailand's awareness of human rights is still very low. There is not much difference at all between the past and present.
Trust is worth more than money—that's what I learned from working in my family business. You have to trust and be trustworthy.
Bangkok is too crowded, I rarely go there unless I have errands to run.
I would love to buy dinner for the Thailand Want Election group. Even though the military tried to scare them with legal charges after they staged the protest, they still fight for other people.
I am not a religious person at all, though I have my own god who no religion can describe.
I was living my prime time before I became a politician. My business hit its highest record in 40 years, my personal life had a nice balance, but I don't have much spare time these days.
I was planning to go climbing in Antarctica but now I'm too busy and had to cancel the project.
Power belongs to the people. This is the definition of democracy, plain and simple.
Coups will be history if I become prime minister; Thailand will not have military intervention ever again.
Thailand still hasn't moved past the 1932 revolution [transitioning from absolute monarchy to constitutional democracy]. If people treated each other equally in the first place, there wouldn't have been a coup.
Power comes from anything that allows you to overrule others. Culture, money, violence—anything that can make others submissive to you.
Many people feel hopeless about Thai politics—so don't lose your fire, there are people out there who feel like you.
I don't think the Future Forward Party is an activist party. If you look at the political parties in other countries, they all have these policies.
I wouldn't have become a politician if I didn't believe I could deliver all the big changes that I've promised.
What Thai people want is rights. They deserve the freedom to express themselves and chase their dreams.