Phuttiphong "Pom" Aroonpheng, 42, is a cinematographer and guest lecturer at Rangsit University whose directorial debut, Kraben Rahu (Manta Ray), will screen at the 75th Venice International Film Festival (Aug 29-Sep 8). We spoke to him about his film's very real message and why it took eight years to complete.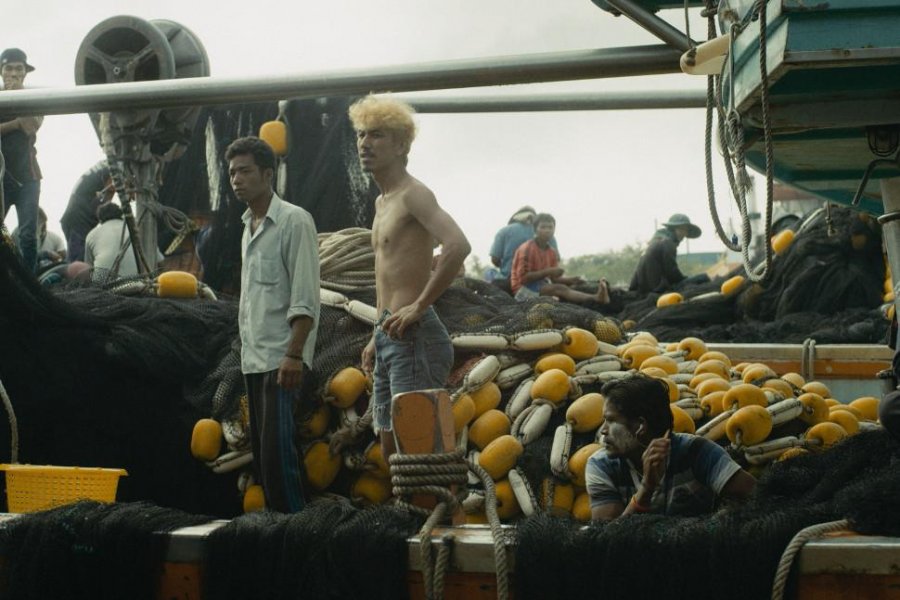 A scene from Kraben Rahu
Tell us about yourself.
I studied Fine Arts at Silpakorn University, which had nothing to do with film, but movies and video art have always been my passion. After I graduated, I got a job in the film industry and worked on my personal fine arts project for museums and exhibitions. Then I started to get into movies more so I became a cinematographer, because that's where I would get to learn from working with both directors and actors.

How did you come to make your first movie?
When I decided I wanted to make my own movie, I applied for the Asian Film Academy Busan, which takes Asian filmmakers for a filmmaking course with top people from the Korean film industry, and got accepted. After I finished the course, I received the news that I would receive backing from the Asian Cinema Fund to make this movie.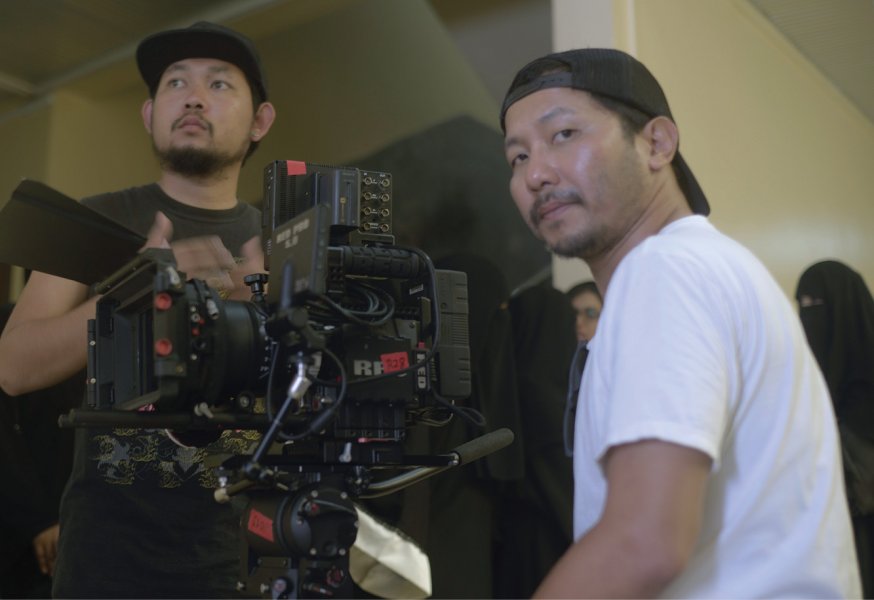 Phuttiphong "Pom" Aroonpheng (right)
Tell us more about the movie.
It's about a fisherman who finds an unconscious man. The fisherman, whose wife just left him, brings the stranger in and nurses him back to life. The stranger does not speak a single word, is either mute or doesn't want to speak. The fisherman offers the stranger his friendship. When the fisherman disappears at sea, the stranger slowly takes over the fisherman's belongings, as well as his ex-wife. One day the fisherman comes back.

How did you come up with this story?
The story reflects on how city people see Rohingya people. I spent a lot of time researching the Rohingya and learned that they have always moved around, coming in and out of countries like this for ages. These 4-5 years, though, the media seem to have portrayed them in a negative light. I've seen some unbelievably terrible, harmful comments on news posts online about Rohingya, and it shocked me how some people can say such heartless things to people they've never met before. There is a refugee problem all over the world. This movie is about how people like to look down on others they don't know, and I thought the Rohingya are a great example of this.

How long have you been working on the film?
Since 2010.

What was the most difficult thing while making the film?
Trying to get the funding, but that's a normal problem for indie movies, really. Of course, there is next to no chance of getting any funding in Thailand. It took eight years to make this movie, but it wasn't like I was filming all that time; sometimes the project just lay still for a while till the money came in.

Will it ever hit cinemas in Thailand?
Yes, it must. I really want Thai people to see it. Hopefully it will be out around the beginning of next year.

Are you working on any other projects at the moment?
I am part of the filmmaking group called Mit Out Sound Films, which consists of me, Chatchai Chaiyon, who is a producer for Vanishing Point and Island Funeral; and Jakrawal Nilthamrong, who directed Vanishing Point. The three of us are working on a new film, Anatomy of Time, which should start filming around the beginning of next year. We've got some funding from France already, but might need to find a little bit more.
Watch the trailer for Kraben Rahu below: