Prime Minister Prayuth Chan-ocha has made several lofty promises in the past, but few have been so bold as his
vow to reopen the country in 120 days
. Well, maybe his promise to return happiness to the people. That took some chutzpah.
While international travel is maybe, sort of right around the corner, with a real-life test case coming in the form of the still-in-development Phuket sandbox project, a chaotic vaccine rollout and rising number of Covid-19 cases cast massive shadows of doubt over this goal.
One Thai developer has seized the opportunity to troll like a true pro.
Dubbed
Thailand Grand Opening
, a new website is counting down the remaining time, second by second, before Prayuth's promise is supposed to come to fruition.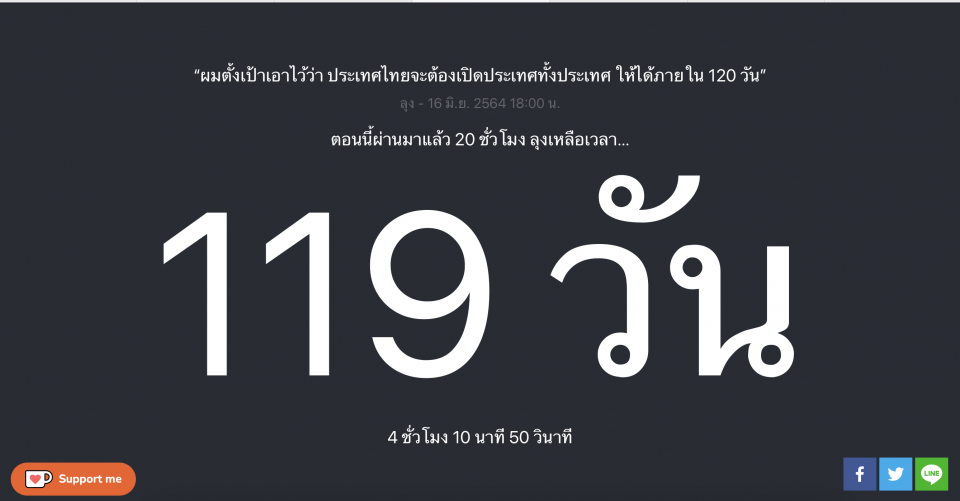 To his credit, the Prayuth has acknowledged that reopening won't be easy. On the other hand, Thai netizens have pointed out that basically nothing has changed to suggest such a timeline is realistic (
in not
so many words
).
Happy countdown, everybody.