Soi Nana—currently one of Bangkok's coolest nightlife neighborhoods—was once a hub for traditional Chinese medicine. Fast forward to today, Soi Nana is enjoying a creative renaissance led by a wave of young bar, cafe, and hotel owners, who are building something special outside of the commercial hubs of Sukhumvit and Silom.
Soi Nana isn't only a hub for food and drinks. Some of the once-crumbling buildings lining the soi have been given new life in the form of hotels and Airbnbs.
Nestled on the fringes of Chinatown is
The Mustang Blu
. Situated on Maitri Chit Road, across the road from Soi Nana, the charming boutique hotel is an exciting addition to the area. The steady stream of Instagrammers it attracts each afternoon proves as much.
But the narrow, 900-square-meter building that now contains the hotel wasn't always such a hot destination. Constructed in the 1800s, it first housed a bank before it was turned into a seedy massage parlor six decades later. Then, it fell into a state of disrepair that turned off most developers.
"It took me about two years to discover this building," explains Ananda "Joy" Chalardcharoen, stylist, show director, and founder of The Mustang hotel chain, which includes another property in Phra Khanong, The Mustang Nero.
Considering the state she found the building in—weathered by the elements, littered with debris, windows covered with concrete to keep out natural light—Joy knew she faced an uphill battle as she embarked on renovations that would take five months to finish. But a clear purpose fueled her labor.
"My hope was that my project would help improve this part of Bangkok," Joy says.
She knocked out the partitions, the concrete covering the windows, the low ceiling boards—she repainted the columns and either brought in vintage furniture or had it custom-made to match the look of the original venue. "We had to carry the window frames to Ayutthaya to get them refurbished, and we had over 100 of them," she says.
"People used to ask me why I chose this site, as it's located at a T-Junction (which is bad Feng Shui) and operated as a massage parlor. But after the renovation, the questions I received were more like: 'How did you manage to get this building?'" she says.
Another acclaimed boutique staycation spot in Soi Nana is
Baan Yok
. Owned by Sudaporn "Pupe" Sae-ia and her Spanish husband Victor Hierro, this Sino-Portuguese-styled ex-shophouse was born from her love of interior design, as well as their familiarity with Airbnb.
"After we got married, my husband and I moved to Spain, where we had a big house with a lot of vacant rooms. Airbnb was getting increasingly popular there, so we thought we should host [guests at our home]. When we moved back to Thailand, we brought the concept with us," she says.
With its blend of retro chinoiserie and cheap rent, Soi Nana proved to be precisely the place they were looking for. "We fell in love with its unmistakably unique vibe," she says.
Pupe's knack for interior design helped the couple turn the 100-year-old shophouse into something greater, as she painted the walls magenta, cream, and jade, and filled the space with vintage furniture and art.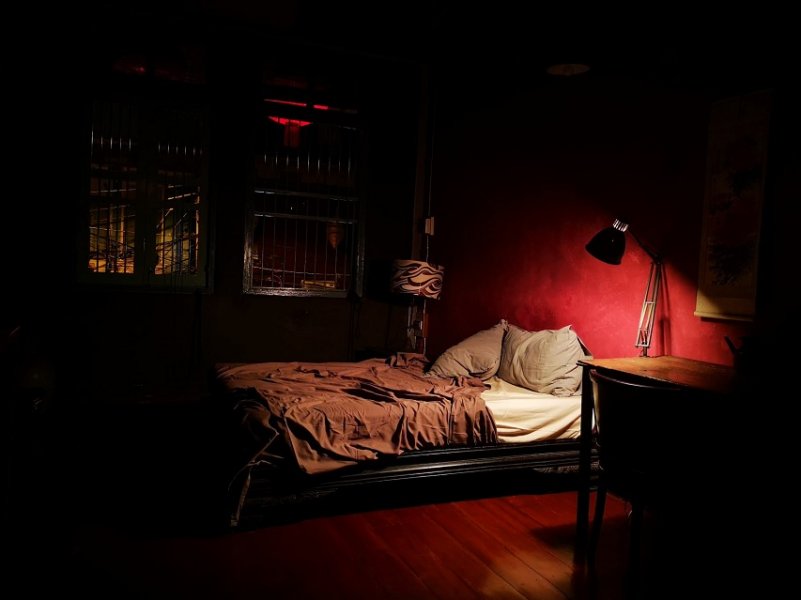 "As we renovated more rooms, putting in more of our aesthetic into them, it turned out to be more like a house instead of a traditional hotel," she says. "[With it being like a house,] we named it after my grandpa, Yok. It's the perfect name for it."
While most recognize Chinatown for its street food and wholesale shopping, its architecture is often overlooked. So says Karnchanit "Bua" Charoenyos, co-founder of
Ba Hao
, the Wong Kar-wai-recalling bar, which boasts two guestrooms on its second and third floors.
"Thai upper-middle-class aircon addicts will go around town in their personal cars, usually to shopping malls, but they never walk around on the street. That's a problem. It leaves all the beautiful old architecture to rot away [in obscurity]," she says. "But things are starting to change. Now more old buildings are being turned into cafes, bars, and hotels. It's refreshing to see."
Before Ba Hao gained fame as a bar, with its Chinese-themed drinks and neon-lit look, Bua and her partners set out to create a contemporary Chinese inn that would let younger Thai-Chinese generations experience a heritage that was often ignored. That took no shortage of effort.
The building was a former rice mill, and like so many others in the area, it had fallen into disrepair.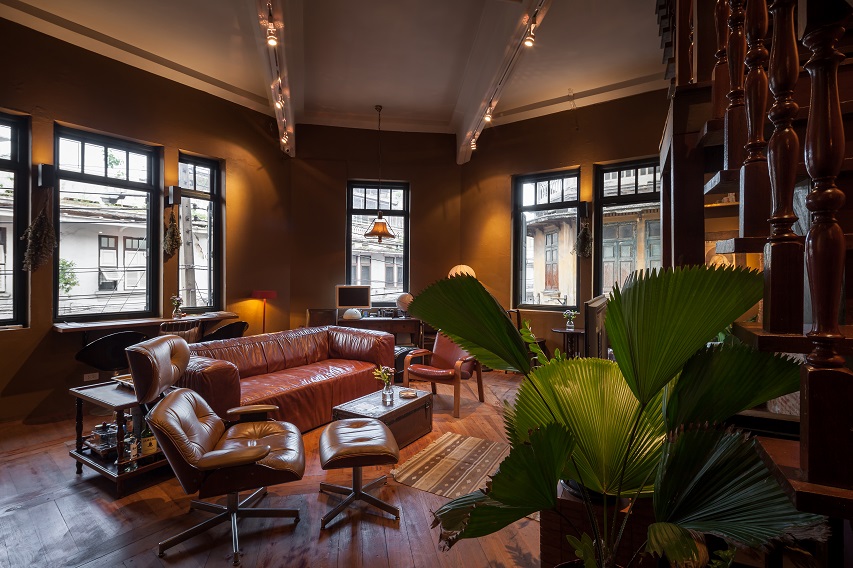 "Our approach to renovation was like acupuncture: we carefully looked for the spots that needed to be addressed to make the shophouse's circulation run better," she says. "We fixed those while still keeping the beauty of the existing structure—the ceiling, the staircases, the wooden floor."
Elsewhere in Chinatown, there are signs that real estate developers can't see beyond the sort of mega projects that threaten to turn Bangkok into a replica of a tier-1 Chinese city. But at least around Soi Nana, the preservation trend has taken root, offering other entrepreneurs a blueprint for revitalizing buildings that boast architectural significance but lack official heritage protection.
"Bangkok has many beautiful abandoned buildings that should be preserved instead of demolished—they have so much potential," says Joy. "We should be reducing new construction around the city and instead giving these old buildings new life."