Rap Against Dictatorship is one of Bangkok's most famous hip-hop groups—as much for their tracks as for persecution by the authorities. The group released a song and video prior to the election with an unusual message: hope. "I'm the One Who Gets to Decide" was released the week of the election and encouraged young people to get out and vote. And vote they did. As part of "Play for Change" series, BK speaks to Protozua and Hockhacker.
Hockhacker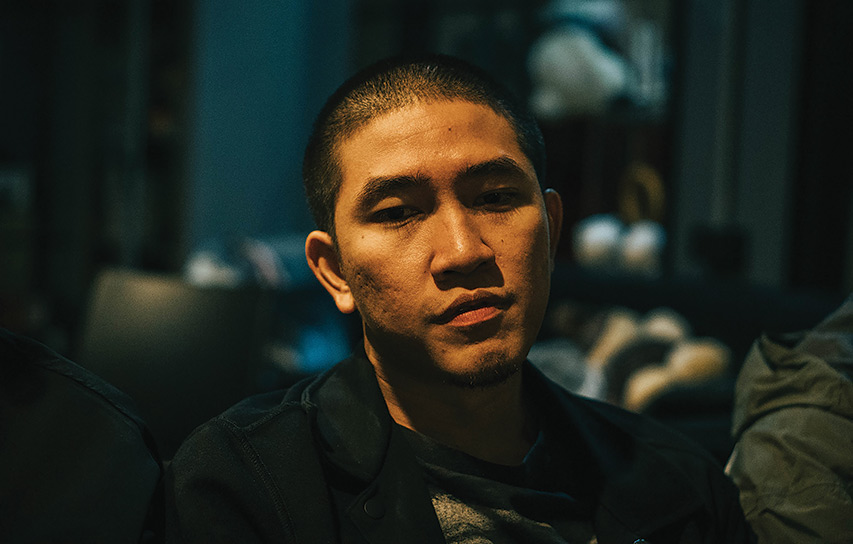 Photo: Hockhacker prior to "Homeland" release / Tyler Roney
Father of two, Hockhacker has faced charges of sedition, government sponsored hacking, and revocation of his passport for being the face of Rap Against Dictatorship. Today, however, he is still making music with Thailand's most contentious hip-hop group.
Can your music change the world?
I think the power of music is to create a discussion on the topic and the problem. We can raise the problems that we have in society, in the community. In the songs, we use powerful wording in Thai—we are not fluent in English. So we try to use easy-to-understand wording. To compare and use symbolic meanings, that's a poem. That's poetry. But for hip-hop music artists, we must use direct words in a punchline to affect society. So I think our music can change the world, yes.
Do you think your recent election song has changed people's minds?
I read the feedback on social media and on the YouTube comments. I think we released it at the perfect time [May 10]. I think people need some encouragement, maybe from artists or some influencers, because there are a lot of new followers in our audience. So when we dropped the music, I think it worked as encouragement. We are going to the election to change the country, change the generation gap, to change problems made by the older generation.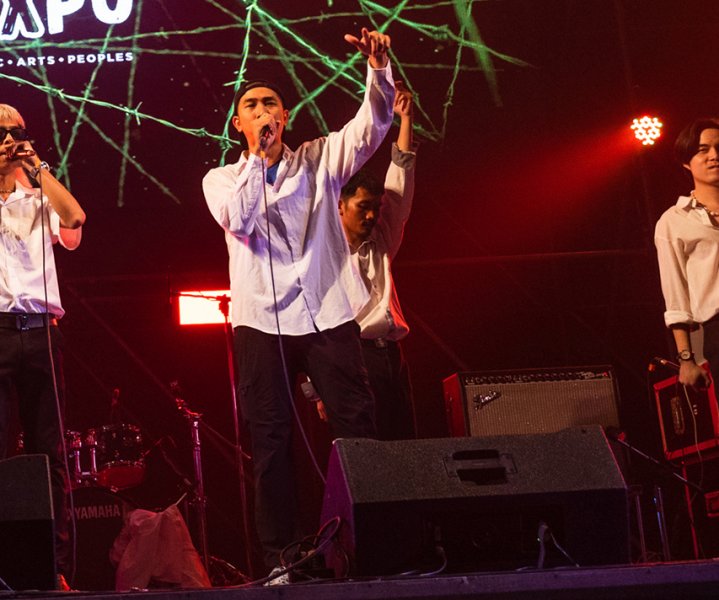 Photo: Hockhacker / Tanik Prasopsorn
After the 2020 protests, you've had a lot of trouble with the government and police. How has this changed you?
It changed me a bit. I got the Article 116 [for sedition] and go to court every month and I got my iPhone hacked by spyware. Before that I worked freelance, but when I ran into the law, the police monitored my activity as an activist in the hip-hop scene. So I changed my lifestyle to be a full-time worker (as a marketing project manager), but I'm still in the music industry. I want to prove I am a simple man, I'm a simple guy, that can work with everyone, but I have another part. My little kid—I have two daughters, one is nearly four, the first who was with me when the police came—and the little one is just one year and nine months old. So I'm taking time to look after my kids. I think I'm staying out of the activist scene of the protests about 112 (lese majeste). [...] So, I don't go outside. But after the election, if something is not normal, if the old government tries to shift the election, maybe we have new protests next month. I think we are ready to go outside again, in a mob, in a protest.
What's the one big thing you want to change?
Everyone trusts that we can change the country. The people are not brave right now to go outside, but they have an internal voice. They talk about how to change. [...] My job is I'm trying to tell my story about how to fight. Everyone can fight in their own way. If you are an artist, you fight as an artist. If you are a worker, fight as a worker. Every part of the Thai people, I think we can fight in our own way.
Protozua
Photo: Left to right, Protozua, Liberate P, and Hockhacker prior to "Homeland" release / Tyler Roney
Nakhon Sawan native Protozua is a member of Rap Against Dictatorship (RAD), known for taking on tough political topics and taking the fight to the government. He speaks with BK about their new song and the May elections.
Could you tell our readers what kind of change you want to bring about with your music?
I think our music can reach young people, a lot of young people. And in our new song, we try to bring out the new voters to go and vote because last time we had an election, the young voters didn't come out that much. The name of the song, is คนที่ตัดสินใจคือฉันเอง, which translates to "I'm the One Who Gets to Decide."
How is hip-hop contributing to politics in Thailand?
Most of the groups that talk about politics are underground. There are also mainstream hip-hop artists making music about politics, like Milli and Youngohm; they have songs that talk about politics.
Since you published your election song, what do you hope will happen with the coming election? (Editor's note: Question asked on May 10)
We hope the democratic parties— like [Move Forward Party] and Pheu Thai—will get more representatives this time. About the Prime Minister, I'm not sure because we have the 250 senators recruited by Prayuth so those 250 people can pick who is gonna be the Prime Minister.
What change do you want to see in government?
I want the people outside of Bangkok to be able to pick their own city mayor. And our group wants Thai people in the democratic parties to stop fighting with each other. In the lyrics of our song, we talk about who the real enemy of democracy is, and we don't want democratic people to be fighting each other. It's happening now, but I think it's going to end after the election.