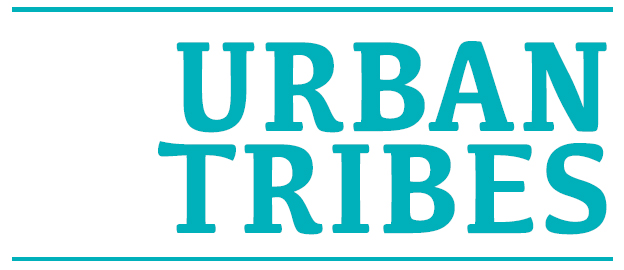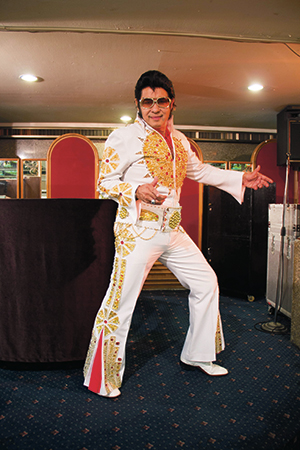 Thai Elvis
Jaruk Viriyakit,
64, entertainment manager
"He was one of the first white men who sang black men's songs, like the blues and integrated it with the Southwest's country music. Then he became the king of rock n' roll. We can all remember his signature moves and his charming voice. I'm so proud that people call me the Elvis of Thailand."
Where to find him: The Tivoli Coffee Shop at Asia Hotel, Hard Rock Cafe (Aug 16)
Cosplay
Tanyasorn Tawitayanon,
22, student
"I get the chance to try so many things for the first time, like making costumes and props, that normal people will never wear. I'm proud of what I'm doing. I can dress as my favorite characters and make them come to life."
Cowboy
Thanath "Thorn Banjo" Asawanonwiwat,
51, shop owner
"Cowboy bluegrass music is timeless. When I'm on the stage playing my banjo, I forget the world for a while. It takes me to another place and time: a green field where horses gallop by and a blue, blue sky. I'm overjoyed when I'm there. The cowboy lifestyle has become my own. I'm a cowboy for life."
Where to find him:
Term Rom Cowboy Way, 345 Vibhavadi Rd., Sutthisan Intersection; Chatuchak Weekend Market's project 12; and The Blue Mountain Boys' gigs on Sat 8.30-10.30pm,
www.bluemountainboys.net
,
www.cowboythai.com

Vespa Rider
Teema Muekthong,
28, design instructor
"Your vehicle is not just a ride, it shows who you are. Those who ride Vespa are mostly kind-hearted, family guys who just love the culture and the stylish appearance."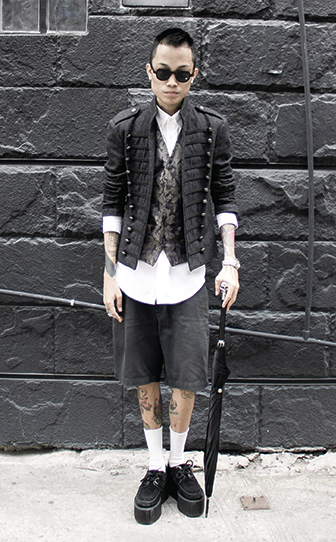 New Gothic
Chavin Nantaterm,
26, barber owner
"When I was 4 or 5 years old, I carved my skin with a knife hoping it would come out as a tattoo but all it left me with was a scar on my hand. That was one of many times I rebelled as I was growing up. I was pretty hardcore, but I would do it all over again because it shaped who I am today."
B-boy
Chinavut Chantarat,
29, dance studio owner
"I don't need to prove anything to anyone. I just wanted to overcome more challenges and go beyond my limits. Once I finally found who I really am, I do everything with passion and self-consciousness."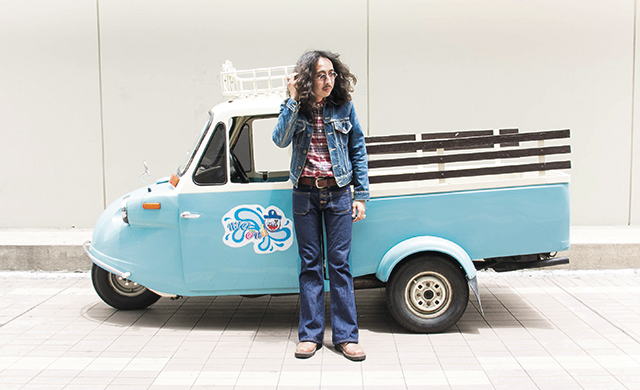 Retro Lover
Monthon Phanpinij,
35, photographer
"New styles are boring, I love the timeless design of old fashion, which is more profound and touches me deeper than all modern amusements."
Where to find him: Khao San Road, JJ Green, Talad Rodfai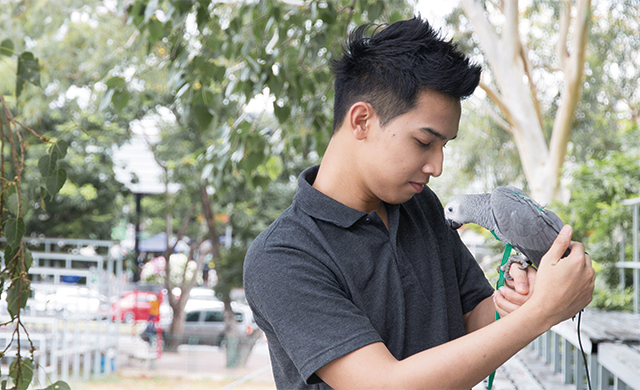 Bird Lover
Nattapan Rueangprach,
28, bank employee
"My birds are my friends. We talk about everything. I don't have to understand what they say, but I understand how they feel. Our mutual love is a medium for communication. How can I not love them? Birds are free, and if they didn't love me, my birds could've left me long ago. But they're still here, and that speaks louder than anything."
Cover Dancer
Nonthapongsri Hirunnukroa,
26, dance instructor
"People might think we're just crazily copying K-pop stars, but truthfully we're just doing what we love. We don't do it for money or to win prizes, we're just devoted to what we love and to whom we take our inspiration from."
Where to find her:
5/F at Watergate Pavillion at Pratunam,
fb.com/ratiara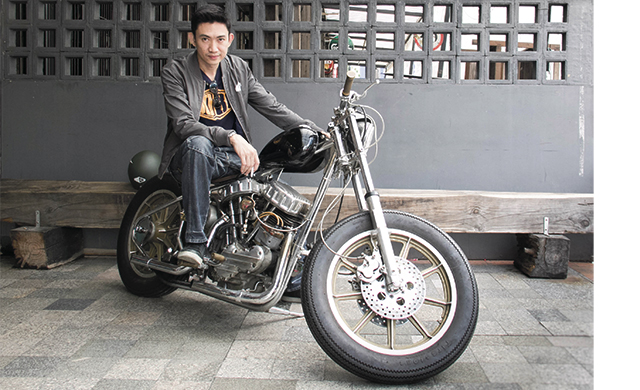 Big-Biker
Pativat Pullarp, 39,
business owner
"A bike doesn't have to be expensive to be beautiful. It's all about the swag. It could be just an old bike or just a typical Japanese bike. Once you customize your true self into the bike, that bike is beautiful to you."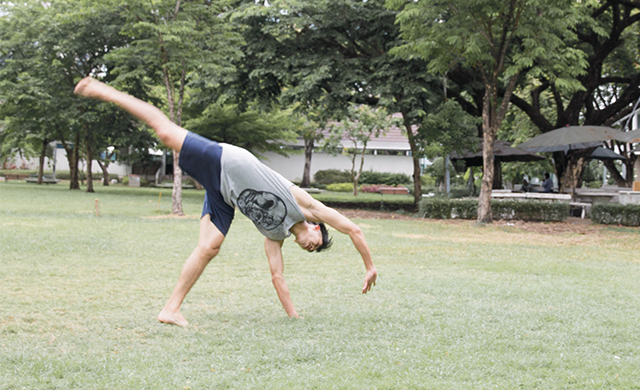 Tricker
Wut Kulawat,
27, actor
"What's so special about the art of tricking is the endless possibilities for creativity and challenges. I love that I can always challenge myself, because there's always room for improvement. It doesn't matter if you've got the talent; passion is much more important. Find passion in whatever you do and give it all you've got. That's how you find yourself."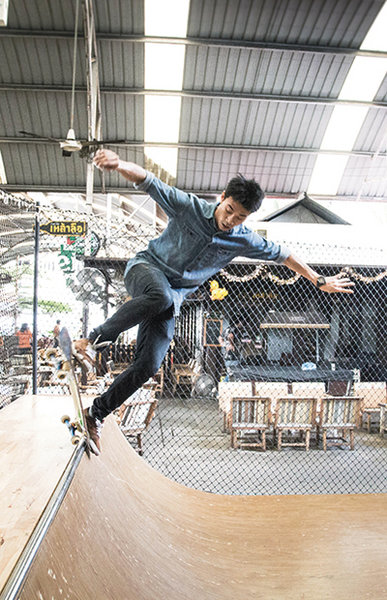 Skater
Vorapong Voraputhirunmas,
34, owner of skate cafe & bar
"You can say that it's fashion or sport, but for me, skateboarding is my religion. There's slang that other people won't understand, sort of like a skate bible. We're so proud when we achieve new tricks. Skateboarding keeps me creative, fashionable and adventurous."
Where to find him:
King Rama 8 Bridge, Rommani Nart Park, Benjasiri Park, Skate Cafe and Bar, Coco Walk, BTS Ratchathewi, Open daily 10-2am, 086-677-4635,
fb.com/ groups/skateboardthailand
,
fb.com/ RealSK8Thailand
,
fb.com/FallenThailand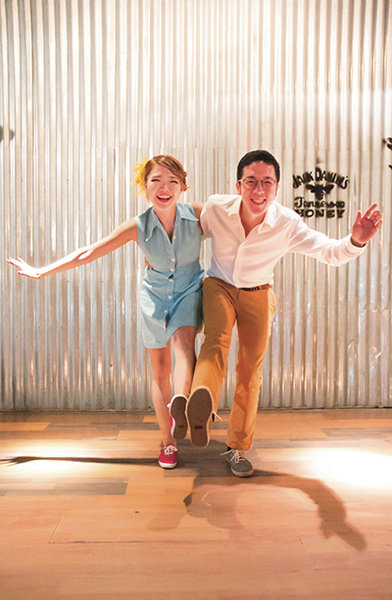 Swing dancer
Chayapong Naviroj,
26, managing director
"When I was a freshman, there were so many clubs to join. I picked lots of brochures because I couldn't decide.Then I saw picture of a man lifting a girl so high and I thought that was so cool. I really wanted to do that, so I attended the club."
Where to find him:
Monday at Parking Toys, Kaset-Nawamin Rd.; Tuesday at Zaks, Sukhumvit Soi 11; Saturday at The Hop, Silom sois 18-20,
fb.com/groups/bangkokswing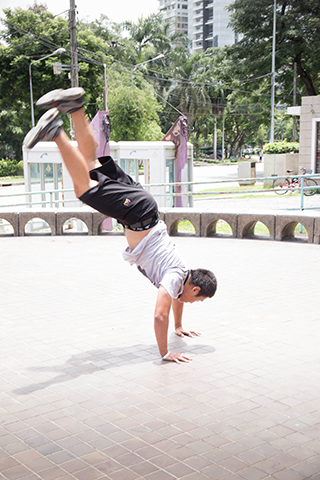 Freerunner
Methee Singrueng,
24, restaurant runner
"I don't see insults as obstacles. When they said I would fail at freerunning, I took the negative pressure and turned it into positive motivation, which eventually drove me to success and acceptance. I've proved myself that I can do it. I've done what I set out to do; I have no regrets."