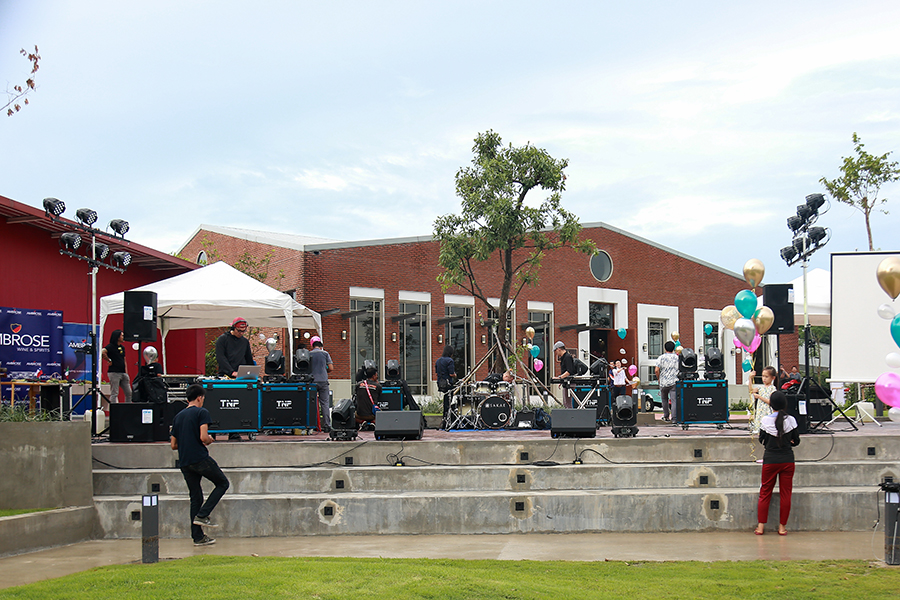 Sriracha is best-known for its tiger zoo, its open zoo and its large industrial plants. But recently, the whole scene changed in the Chonburi sub-district, with the arrival of FAME.
The new food, music, art and entertainment hub has injected a dose of excitement into local life—with four dining outlets, an art gallery, and event spaces versatile enough to suit nearly any occasion. FAME is located in Pattana Golf Club & Resort in Khaokhansong district, and is just a 90-minute drive from Bangkok.
Among the most innovative parts of FAME is The Barn. The laid-back modern farmhouse functions as a cafe and "office away from the office" that can accommodate more than 50 people. If you're looking for more than coffee and pastries, other dining options include Khun P's local Thai noodles and O-Ren San teppanyaki griddle restaurant, where chefs show off artistic cooking skills with flair.
Whether you've got a full stomach, and are looking to relax, or you're looking to unwind after days packed with meetings and waves of business talks Strings & Jugs is the place. The sports bar offers a wide selection of craft beers, big screens for football matches, and is the perfect setting for a team night out. It also hosts live music.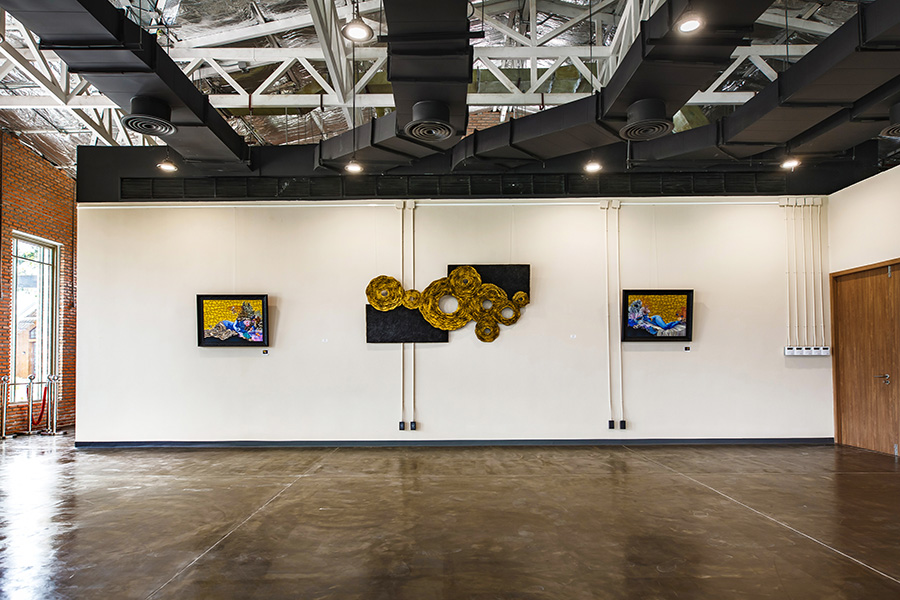 Another highlight is A Slice, an indoor multipurpose space for up to 150 people; ideal for corporate meetings and private events near a golf course surrounded by lush mountains. A Slice also converts into an art gallery which exhibits works from international and local artists, and also hosts workshops. For larger events an outdoor piazza provides space for markets, live music and concerts, and even weddings.
For pastries and quality coffee—think flavored nitro brews and cha yen lattes—fresh lunches, evening entertainment, and important gatherings, FAME District is an all-in-one venue that helps elevate urban life in Sriracha and Chonburi.

To experience this new urban hub, or reserve space, write fame@fame-district.com.
Sponsored by: