After TCDC moved to Charoenkrung, the space on the fifth floor of Emporium is still keeping the ties with TCDC, but now in league with mobile operator AIS. There's a zone for co-working, an exhibition space and a photo studio, as well as something they're calling the "Playground," where start-up businesses can go for support. The best bit of all has to be the membership cost of B1,200 for a year.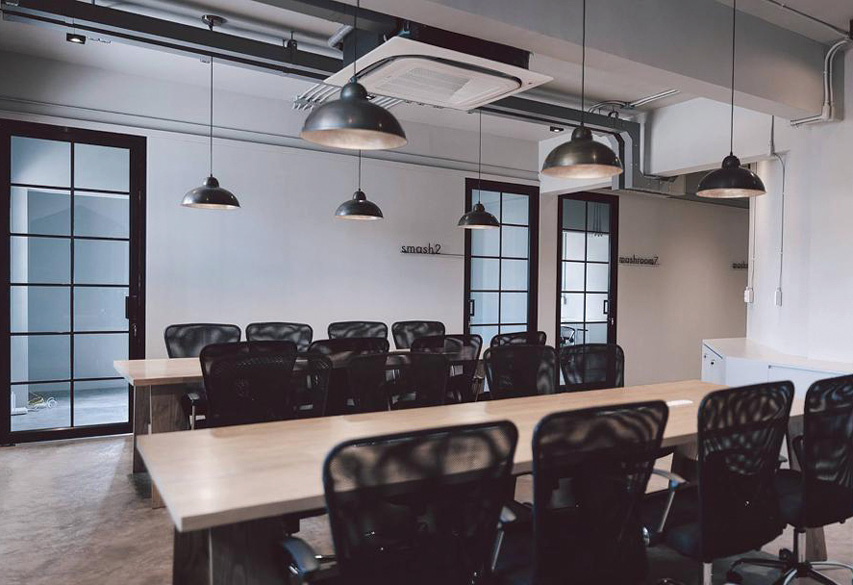 Mashmellow fulfills the requirements of tech moguls in the making with shared office space, 10 private offices and two meeting rooms. The vibe? Unintimidating, with "nap rooms," on-site showers and networking events. At B320 for a one-day pass, it'll cost you B30/day less to sit at their desks than Ekkamai competitor Hive's, though monthly membership for either is B5,500.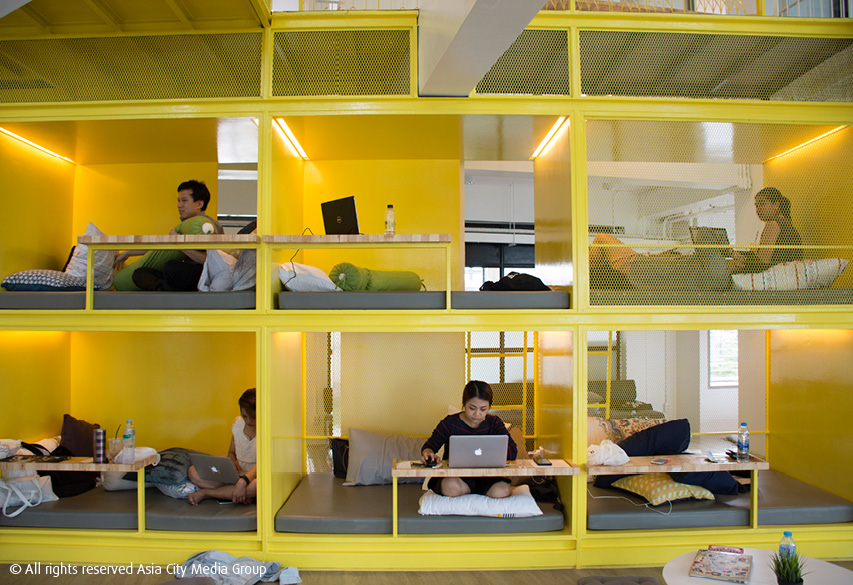 This co-working space wants you to sleep on the job. Awaken Design Studio has converted eerie old university dorms into a bright-lit space that's equal parts work, play and rest. That's right, aside from office desks and Japanese-style floor seating, there are also bunk bed-style nooks for a little extra privacy. Entry starts at B150 for four hours.