From gorgeous homestays to pristine nature trails, you might get more than you bargained for in Uthai Thani. We got in touch with Paisan Kusonwatthana, or "Uncle San," owner of Baan Suan Chantita Homestay in Uthai Thani, to discover why this small province deserves a visit and how you can experience his childhood dream come true.
Tell us a bit about your background.
My wife and I were teachers at a local school here in Uthai Thani, but before we met, I majored in English at Srinakharinwirot University when it still had a campus in Phitsanulok. In 1977, I met my wife Chantita, whom I named this homestay after. We were both English teachers, and we continued to teach in the provincial capital until we both retired.
How did you end up buying the land where your homestay is located?
It might sound romantic, but I've always had this dream. It started when I visited my older relative's house when I was young. It had this grand entrance, and I was so blown away by it. I was actually blown away by everything. The sheer size of the house, the area, the garden... and it had a pool. It was my dream to have a house like that, too, so I told my wife about it. Then she started looking for land to fulfill my dream.
What was going through your mind when you first set foot on this land?
I saw a future for it. I've always wanted land of my own, a big plot, so I could have a garden when I retired. My wife's family owned an orchid farm in Bang Kae in Bangkok back in the day, so she supported me since she had some knowledge about growing plants. I had no clue how to plant trees. I just always loved them.
What led you to open a homestay?
This idea occurred much later. I only wanted to fulfill my dream of having a big house with a nice garden full of trees and chirping birds. At first, I just kept planting trees with the thought of them [the trees] potentially benefiting my wife and I in the future. When we both retired, we received some pension money, so we thought about building a house for people to rent. But then my wife, who can be very particular, started to backtrack. She didn't want people to mistreat that property. So we changed our minds and opened a homestay here instead.
How long did it take to finish the project?
From start to finish, I'd say around a year. Of course, there were some obstacles. For example, the roof would leak when it rained, since our guesthouses have no awnings. They were designed this way so that the structures wouldn't get in the way of the trees.
Also, the guesthouses aren't very big, so the inside at first would feel small. The interior designers fixed this issue by installing a glass door, so that you can have a clear view of the nature outside, and it also gives the space more of an airy feeling. In our rooms, you won't find too many things to distract you. Less is truly more.
What surprised you about running a homestay when you opened?
Since we used to be teachers, we had strict rules about how to maintain our place. Naturally, some of the guests who stayed here weren't too happy about those rules. Funny thing is, some people would jokingly tell me that, if you want to go back and feel like you're a student again, just come to our homestay [laughs]. Also, some people weren't too impressed by the breakfast we provided, because, honestly, we don't really prioritize the food too much. Sometimes, we go out and buy a bowl of guay jub for each of our guests. Turns out, some of the reviews weren't too kind on the breakfast. Some of the people in the reviews claimed that they actually felt as if they're living "at home" for all the wrong reasons [laughs].
What are some of the best comments you've received from guests?
Most people say that when they come here, they feel as if they've entered an oasis, far from town. But the thing is, our homestay isn't far from town, either. It's only five minutes away from Uthai Thani's main market, so it's quite convenient. People are also impressed by the way in which the houses are designed as well, including some of the architectural nuance.
What does Uthai Thani have going for it? Can it become a popular travel destination?
[The authorities] are trying to promote the place as a "vintage" city. People from Bangkok or other big cities can come here and enjoy some small town charm. There's no hustle and bustle at all. There's no traffic; the people here are friendly and are in no rush. Plus, the food here is great, and everything's really cheap. When you come here, you won't feel like you're stuck in a tourist trap. Everything is real and authentic—this is what Uthai Thani is.
Any places people must visit in Uthai Thani?
Most people will go to Wat Tha Sung, Wat Uposatharam, and the whole district of Ban Rai, since the weather there's really nice and chilly during winter. Many guests also like to go boating at the Sakae Krang River, and if you want to go deep in the forest and nature, I'd recommend you to go to Huay Ka Kaeng. It's what Uthai Thani is known for, since 50 percent of the province is covered by forest.
What makes Uthai Thani worth traveling for?
What's special about Uthai Thani is how real and authentic it is, and tourism here has not yet developed. But if you go in town, you'll see a lot of the younger generation opening a lot of hip cafes, and even specialty coffee places, too. The locals in Uthai Thani are also great. People here are really friendly, and they always help each other out.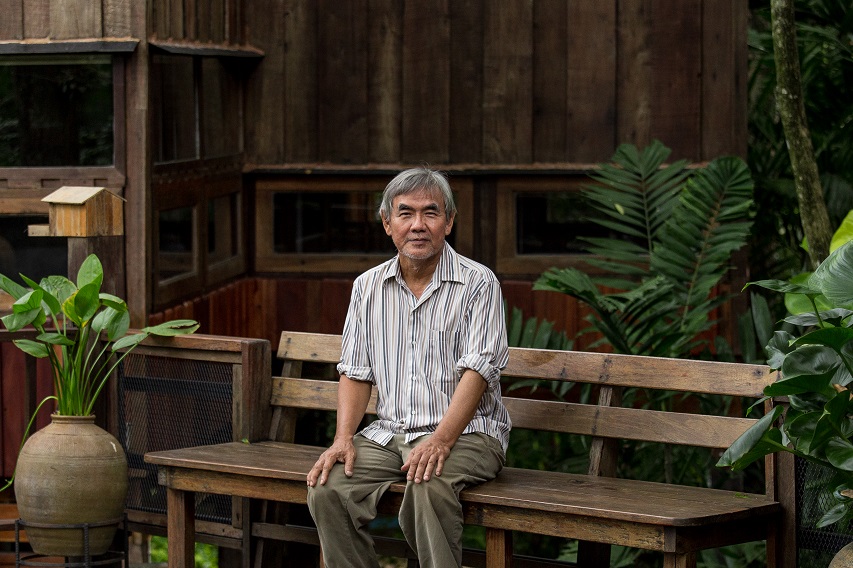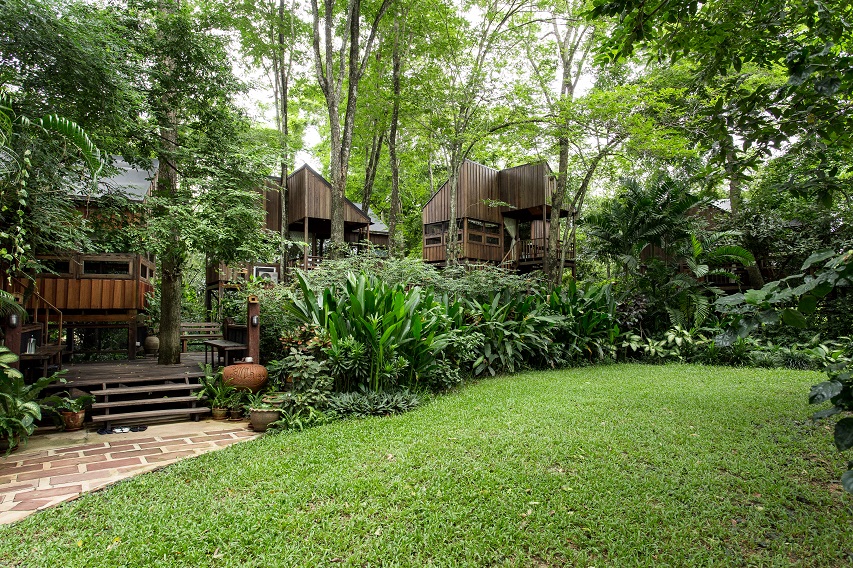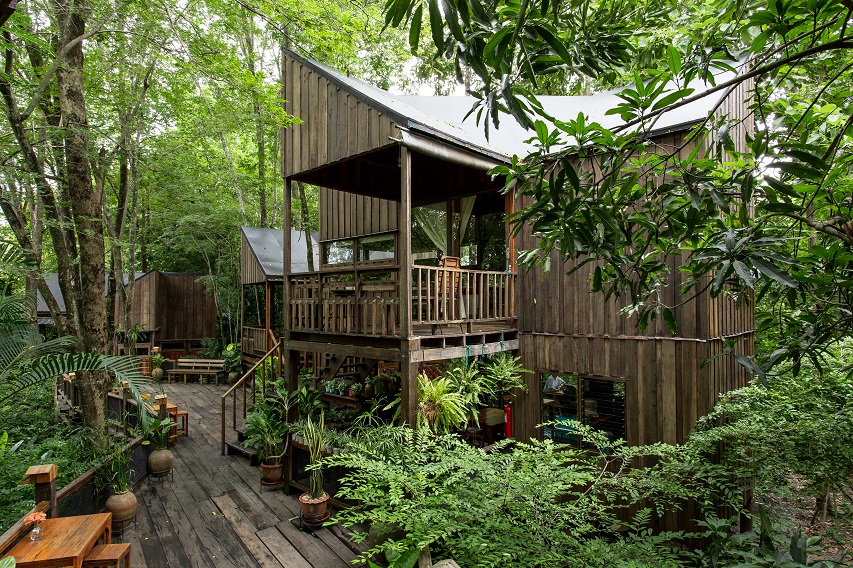 All photos by Poonsawat Suttama