The whole world turned when Hollywood's elite came forward with stories of sexual harassment. No longer just about Hollywood, #MeToo has spread around the globe—but not to Bangkok, where everyday sexual harassment goes unchallenged and unreported. Here, women and men share their stories.
Nantaya, 29, management consultant

"When I was 26 years old, I was invited to a 'networking' dinner by the CEO of the company where I worked. I thought it was a great opportunity, so I accepted his invitation.
"It was supposed to be me, the CEO, his executive friend and his friend's assistant. The assistant didn't come, so I was left with two disgusting men trying to guess where my tattoos are and talking about their past drunken behavior.
"When it ended, the CEO asked if I could take him to his driver waiting at the building's ground floor. He asked me to stay still for a while when we got in the car, so we could sober up (we'd had two bottles of wine between three).
"We talked about me going to the gym, then he suddenly touched my stomach to see if it was hard. I jumped. He let go and said, 'You can let me know if you feel uncomfortable,' and reached to kiss my cheek.
"'I am uncomfortable,' I said. He touched my arm and hand when he left, and told me to drive home safely.
"After that evening, I never accepted his invitations again, but he kept asking, calling and texting. He even asked his secretary to call me in for a 'meeting.' When I rejected, he would say I 'think too much.' This happened every day before I quit after just three weeks.
"People who know my story and who work at the company say it has happened before. One of my ex-colleagues told me that he asked her before approaching me whether or not he should. Of course, she said no. It is absurd that a 45-year-old, married, with a 14-year-old daughter would dare to ask a female employee for such advice."
Thanyarak, 22, student

"Last March, I was out drinking with a group of friends—both male and female. Everybody was drunk so we crashed at a friend's place, which is normal for uni students.
"I woke up during the night because my friend was using his legs to lock me down, forcing my hand to grab his penis as he tried to force his fingers in me.
"I was going to keep this story to myself. But speaking publicly is me winning a fight inside myself. To change the perception of victimhood and sexual assault, I have to make a change. Everyone has the rights to speak up.
"One of the reasons why Thai women don't speak up is because of society's backlash­­­—'tra baap cheewit.' Women still don't realise that they are equal to men. They don't want to break the norm of women keeping quiet.
"Before the #MeToo movement takes off in Bangkok, we need more discussions about sex. Public conversations and knowledge about sex are so limited. The education system teaches us to avoid these situations, and not what to do if you are in one.
"Media can help shape society's perspective. Women are brought up to understand men's bad behavior as 'normal.' 'Evil' women are raped as a punishment. Until lakorn (soap opera) directs our attention towards the problems, our society won't change its perspective towards sexual misconduct."
Somsak, 37, photographer

"One night I was in a taxi on my way home after a late night out. I was pulled over by the police between Silom and Thonglor and they searched me. This was around 1:45am.
"I'd been in this situation before, so I thought it was no big deal to be pulled over by police in the middle of night in Bangkok. They often set up a blockade and do random searches.
"But that night, one officer grabbed my crotch as soon as I stepped out of the car. He did it before any other officers were nearby. It was clear that he wanted to cop a feel while nobody was watching. I freaked out. I was like, 'wait, woah, what?!'
"When the second officer joined us, he began to do a 'proper' search, asking me to empty my pockets, then my bags and my wallet.
"I let it slide because I thought it might be legal for cops to search anywhere like that."
---
BK ASKS
Why hasn't #MeToo taken off in Thailand ?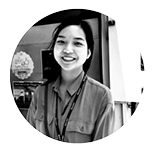 Supreeya Rianrakwong, 23, university student
"I support the #MeToo movement but I don't think it will work in Thai society. People don't want to show what they've been through. They don't want to come out in public because they are ashamed."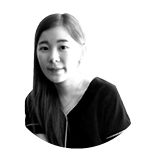 Porntavee Homsamer, 25, auditor
"I totally think Thailand needs #MeToo to raise awareness about this issue. Anyone can experience sexual assualt. #MeToo will help people to talk and give advice. I personally don't blame religion or society for #MeToo not taking off. It's up to the individuals themselves."
Napatsawan Puapaiboonvong, 35, office worker
"Thais don't really care about this kind of stuff. They want entertainment news. Thai women
aren't outspoken enough to say '#MeToo.' Someone needs to take a lead for others to follow."
Sarawut Promsean, 27 Nunthawat Poungkamrapeepat, 23 Pinyopark Komalajoti, 29 gym trainers
Sarawut: "We definitely support the movement. We believe that #MeToo will be a channel for people who have been sexually harassed to speak up."
Pinyopark: "Thai people are still afraid to speak up and even if we do, we're not sure it will make much difference because people are not scared of the laws here."
Nunthawut: "Yeah, I totally support #MeToo movement and want to see it happen in Thailand."
---