The Marriott-only event saw teams from around Southeast Asia compete for top prize
The inaugural Southeast Asia Regional Liquid Masters Competition, the latest international mixology competition to hit Bangkok, wrapped up a successful first showing at A'Bar, Bangkok Marriott Marquis Queen's Park on April 18, 2018.
The competition featured 15 of Southeast Asia's best mixology and bartending teams, competing over two-days to crown the first Liquid Masters champion. The winning team was none other than the local drink-slinging crew at Marriott Marquis Queen's Park—winning a three-day trip to Hong Kong, hosted by Nusa Cana, Giffard and Brand Connect. The trip includes a tour of the city's bustling mixology scene, which would be a fun ride for anyone not just the bartending clique.
Wait, Marriott won first prize at a Marriott event? That might raise eyebrows at first, but calm down, this was an internal competition only. That means only Marriott brands took part—Westin, W, Ritz-Carlton and JW Marriott among others.
"There are a lot of brilliant competitions out there that are world class," said Blake Walker, Beverage Director, Asia Pacific, Marriott International. "We are excited to host our first internal bartender competition in Southeast Asia. It provides our mixologists a great opportunity to showcase their skills and imagination. Their recipes are fabulous concoctions featuring innovation and local features—ones that ultimately meet the needs of both international and domestic travelers looking for local experiences. At the same time, this will cater to the involving taste of the younger generations who constantly expect to be inspired by innovative ideas."
The early rounds saw a field of 15 teams race against the clock to prepare innovative and fresh cocktails, judged by the brand's own panel of F&B experts. Seven teams were eliminated in that round, leaving the remaining eight to compete in the finals on day two—tasking the teams with creating all-original signature recipes from fresh ingredients.
Willem Van Emden, Marriott's Regional Director of Food & Beverage, noted "we want to continue to motivate and celebrate the talent we have here at Marriott. And keep events like this going as much as we can."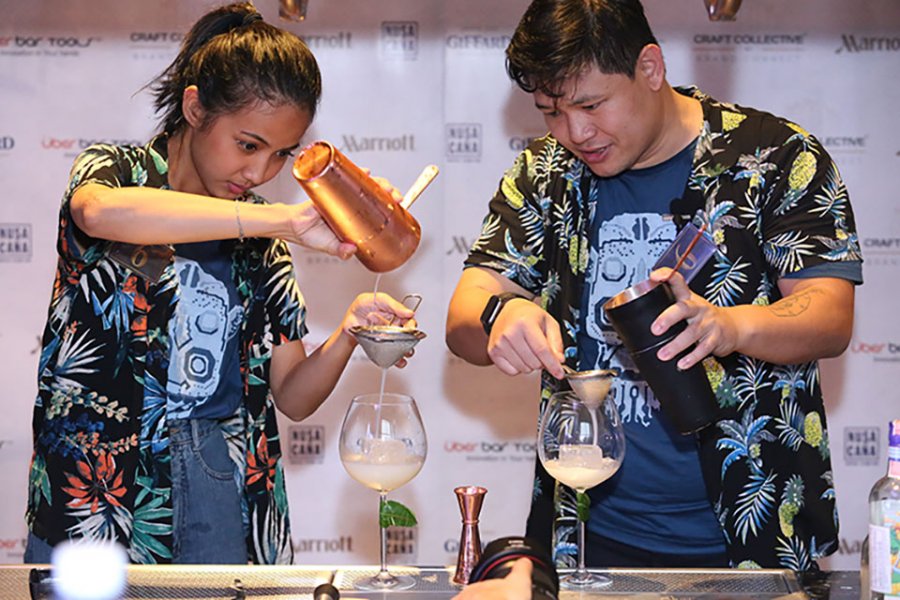 Sponsored by: