Alicia Keys is gone. The free Champagne's been put away. Now it's time to actually take a look inside and see what makes the B54-billion IconSiam worth traveling across the river for. This so-called "Paragon by the River" (it's built by the same developers) is home to over 500 shops, 100 restaurants and two luxury apartment buildings, Magnolia Waterfront Residences and The Residences at Mandarin Oriental Bangkok.
Here, we've rounded up all the new openings and other experiences that we love most.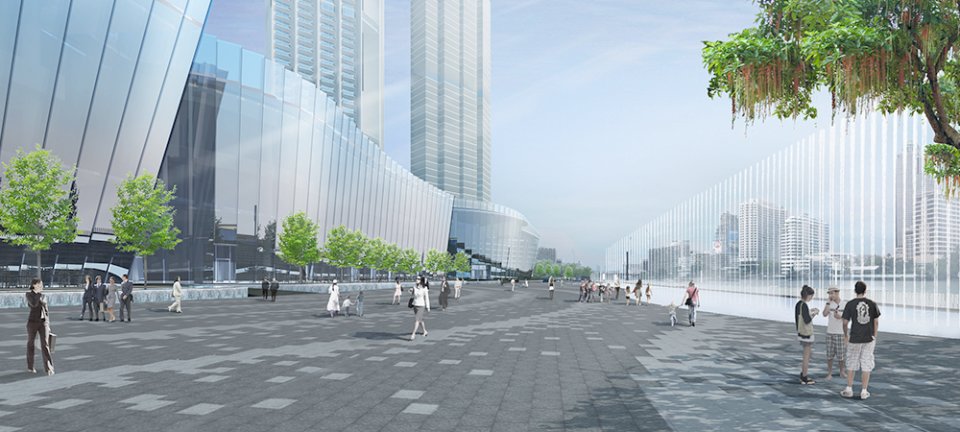 1. The riverside park and water feature
River Park is a massive public space that opens up the riverside to walks and relaxation, allowing mall-goers to have pleasant strolls and picturesque views of the Chao Phraya River. The outdoor area also boasts a huge water fountain—or "Iconic Multimedia Water Feature" in IconSiam-speak—which the mall claims is the longest fountain in Southeast Asia. It stretches over 400 meters along the river and is fitted with special air-pressure nozzles that project water up to 35 meters high. It can even project 2D, 3D and 4D water shapes.
2. Siam Takashimaya
This is the Thai debut of the giant Japanese Takashimaya department store, which occupies a total space of 36,000 sq meters over seven floors. There are over 530 shops, of which 170 are top brands from Japan, and 80 are Japanese shops launching in Thailand for the very first time. Expect to find men's and women's clothing, toys, home appliances, home decoration and kitchenware, as well as seven restaurants and seven cafes. Highlights include Taka Marche supermarket on the G/F, which sells fresh food and products sent directly from Japan, Hokkaido Dosanko Plaza (G/F), which offers Japanese and Western desserts including Hokkaido gourmet goods, and "Rose Dining" zone on the fourth floor, which houses Elle Cafe and several other Japanese restaurants open for the first time in Thailand, like Katsukura, famed for their crispy pork tonkatsu set.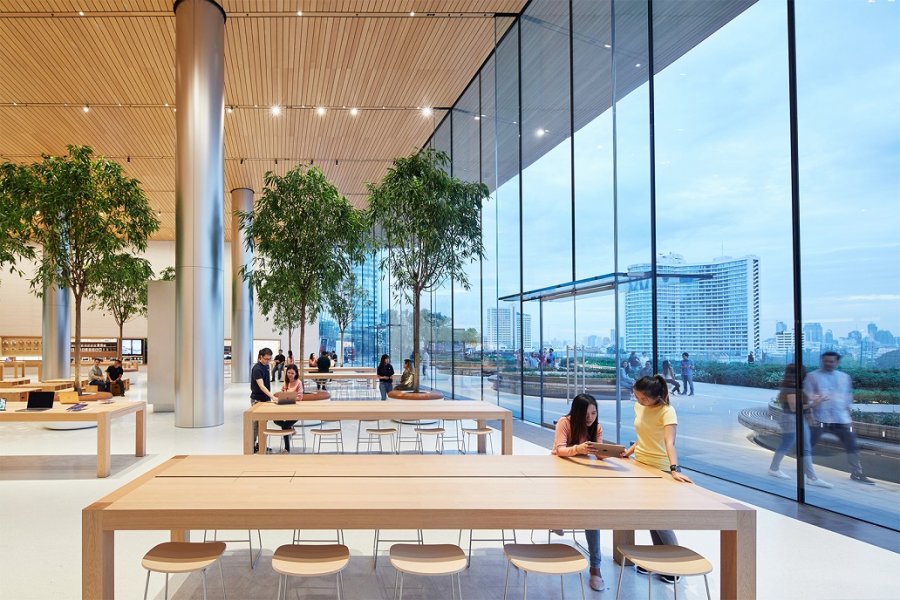 3. Apple Store
The first Apple Store in Thailand made its debut on Saturday Nov 10, just one day after the mall's opening. The store features a two-story-high glass window that connects to an outdoor roof terrace with sweeping views of Bangkok's skyline and the Chao Phraya River. Inside, visitors can browse Apple's full line of products, including iPhone XS, iPhone XR and Apple Watch Series 4, and also attend "Today at Apple" training sessions hosted by Apple's "geniuses." The 100 employees speak 10 languages between them.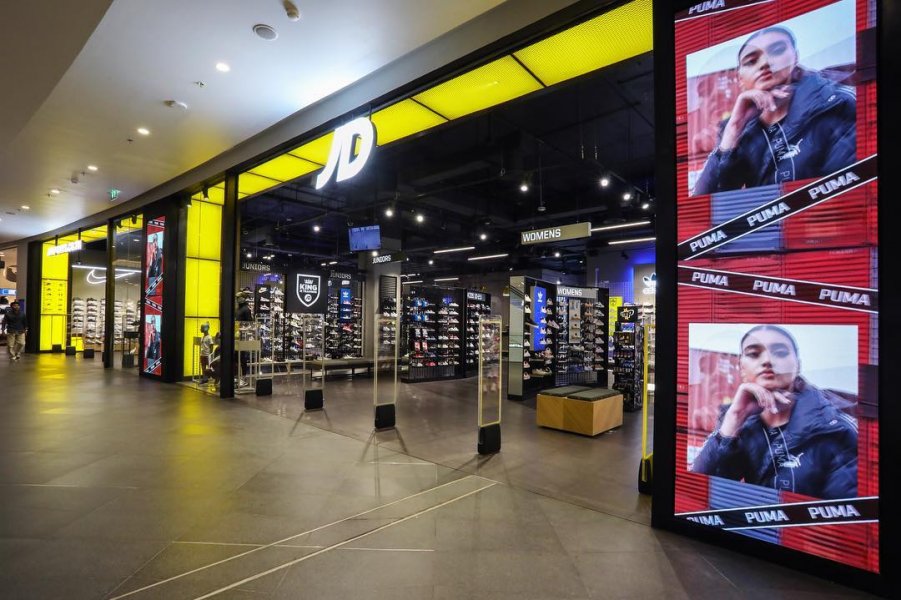 4. JD Sports
The UK's giant multi-brand sports fashion retailer is set over two floors, where sportswear fans can browse top brands like Adidas, Nike, Fila, Vans and Converse. While the first floor offers fashion clothing and lifestyle products, the top floor features a huge selection of both men's and women's sneakers.
5. @Cosme store
The Shinjuku-born beauty megachain fills a J-Beauty shaped hole that's been in our local retail scene for way too long. The 300-sq-meter space houses up to 6,000 imported beauty products from 600 Japanese brands. Products are selected based on the top-rated stuff on their website.
6. Adidas Originals Store
Sportswear giant Adidas has launched its largest Adidas Original Concept Store in Asia. Let's hope this means no more getting your friend to smuggle the latest designer collabs from overseas.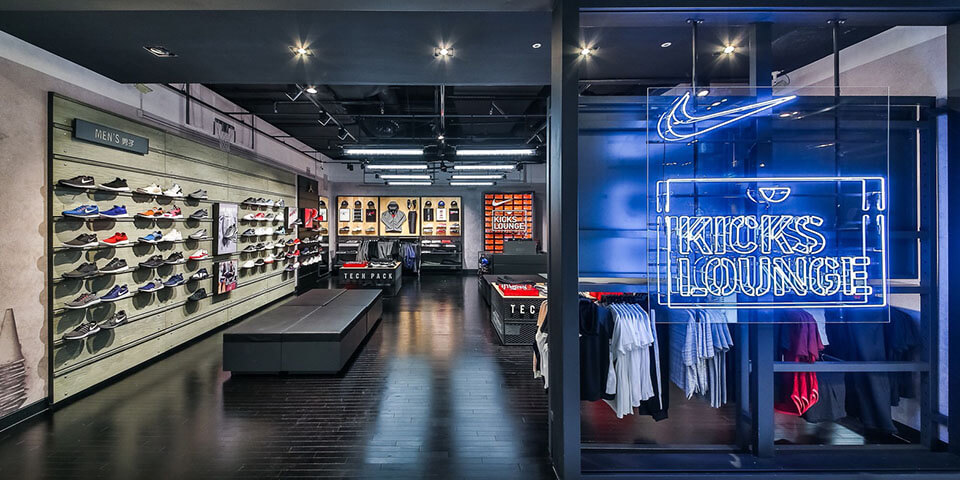 7. Nike Kicks Lounge
Big Nike fans looking for a personal styling experience can now head to the first Nike Kicks Lounge in Southeast Asia. Expect to find a curated selection of sports apparel and footwear from the entire Nike range including Nike Running, Nike SB, Nike Basketball and Nike Jordans, as well as retail services like garment tailoring, customized T-shirts, hoodies and sports bras, and custom printing of Nike's original designs and logos.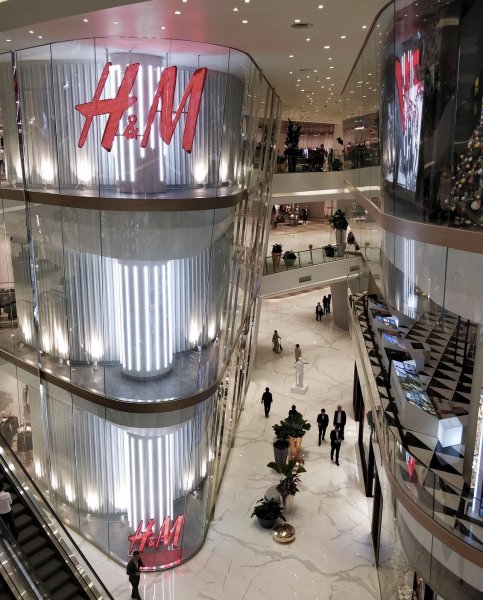 8. H&M
H&M's new flagship at IconSiam is a luminous triplex, carrying the Swedish brand's complete range of fashion and accessories for men, women and kids. We dig its strategically built corner with the eye-catching red logo. As photogenic as a luxury store!
9. Icon Cineconic
Cinema + Iconic = Cineconic, which is actually what IconSiam has called its cinema. There will be 14 different screen options when it opens on Dec 1, among them a new luxury screen (Iconic VIP Theater), a kids-specializing screen (Cineconic Kid Cinema Theater) and one meant to feel like sitting in a living room (Cineconic Living Theater).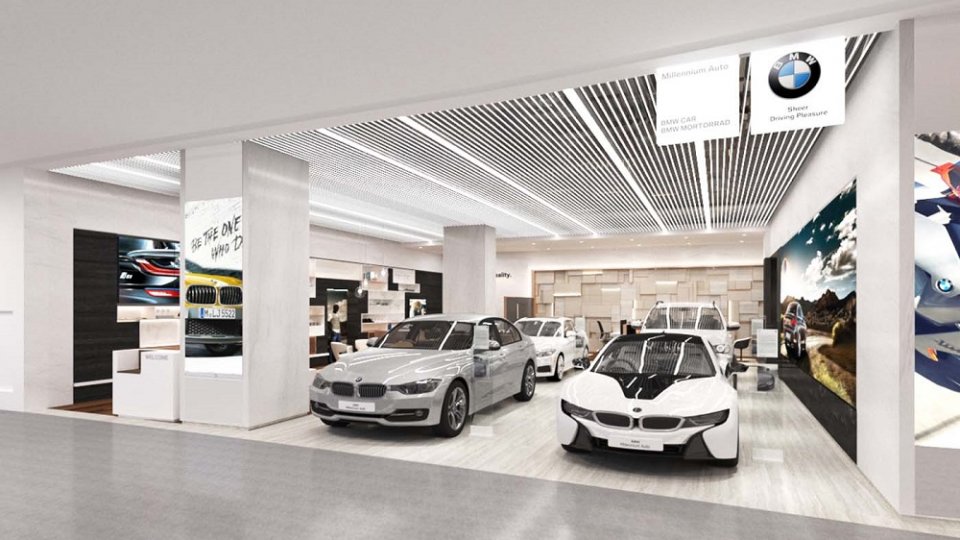 10. Luxury car brands
IconSiam also houses many top car brands, including Rolls-Royce, Maserati, Mini, BMW, Porsche and Toyota. Also, for the first time in Asia, BMW will showcase its cars using a virtual reality set that lets you spec your dream car and even climb inside.
11. River Museum Bangkok
Not open yet, but we're excited for this partnership with the Ministry of Culture and other government agencies. The museum will occupy 6,500 sq meters on the 8th floor, and is set to open in July 2019.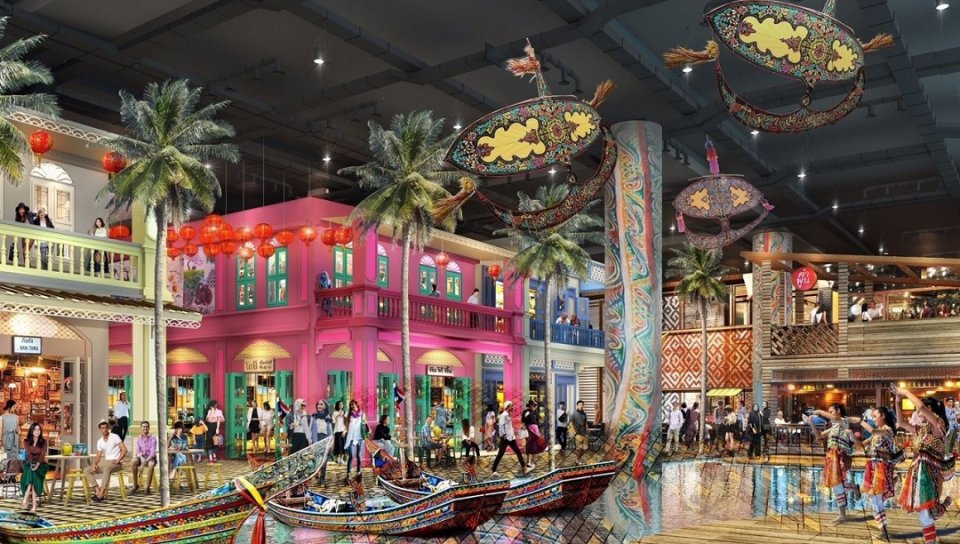 12. SookSiam
The entire 15,000 sq meters of the ground floor is dedicated to Sook Siam, a "co-creation" space for local entrepreneurs and villagers from 77 provinces to join together and share their creative business practices. Visitors can shop for a wide variety of fashion items, traditional arts and crafts, as well as explore Thai food from the country's different regions.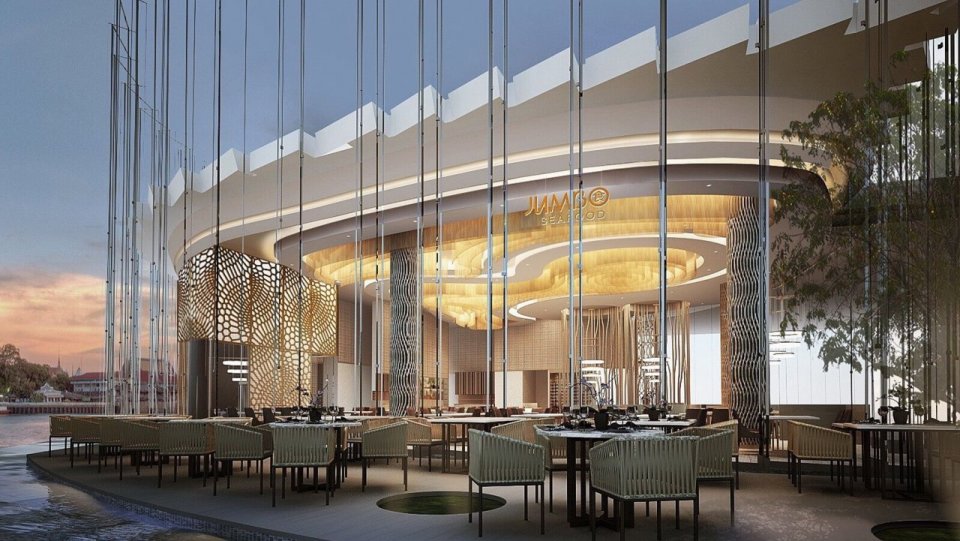 13. Jumbo Seafood
The Singaporean Chinese seafood establishment has opened its first branch in Bangkok. Famed for its award-winning Chilli Crab, Jumbo Signature Black Pepper Crab, Golden Salted Egg Prawns and Crispy Fried Baby Squid, the restaurant was founded in 1987, operating from a single outlet (now their flagship restaurant) in Singapore's East Coast Seafood Center.
14. Alangkarn—The Paradise of Eatery and TasanaNakorn Terrace Bar
The 6th floor is dedicated to "Alangkarn," a large dining zone with interiors inspired by Thai agricultural tools. It houses four cafes, 17 restaurants and 12 international restaurants. Meanwhile, a 2,000-sq-meter sky-view restaurant and bar zone, "TasanaNakorn," will house yet more restaurants and bars on a chill terrace.