Whatever your thoughts about Valentine's Day and what it represents to you, there are more ways to show someone you love them than buying dinners and flowers. Setting the mood at home is something that shouldn't be overlooked—it's cute, memorable and pretty easy. If your condo feels like a barren slab of lifeless concrete, here are some ideas to help set the mood for Valentine's Day.
Kitchen
A date that starts with cooking is a successful date 99% of the time. If your kitchen is not often used, try adding a homey and comforting vibe with a cookbook, a coffee machine, or a glass jar filled with candies or marshmallows. Get some new sets of utensils if you like, but don't forget to light up the room with this industrial Kler (B3,850) wall lamp or the adjustable Nyx floor lamp (B10,190), which allows you to control the strength and direction of each light.
Tip: your date is probably not a competitor on Masterchef, so be merciful when picking the dish you want (if they ask). We suggest making something easy like spaghetti, steak, or tacos, which you can dress up with fun toppings. Everyone likes those dishes, and you can't mess them up.
Get the Marlowe cieling light at https://www.habitatthailand.com/th/p/steel-ceiling-light-1
Get the Kler wall lamp at https://www.sbdesignsquare.com/th/products/25029012/null
Dining room
The easiest way to decorate your dining room is to recreate the ambiance of your favorite fancy restaurant. Start by getting rid of clutter like shelves and mantels, then choose a round dining table like Habitat's Courb (B17,460) which provides the privacy you need when it's dinner for two. Add some luxury vibes by putting in Habitat's Meridian table lamp (B3,000 and B4,160), which lets soft, candle-like light illuminate your intimate space—without the risk of burning it all down when you are not paying attention.
Tip: cover your dining table with silky cloth to make the room even more luxurious, and also easier to clean.
Get the Meridian table lamp at https://www.habitatthailand.com/th/p/table-lamp-13 or https://www.habitatthailand.com/th/p/table-lamp-12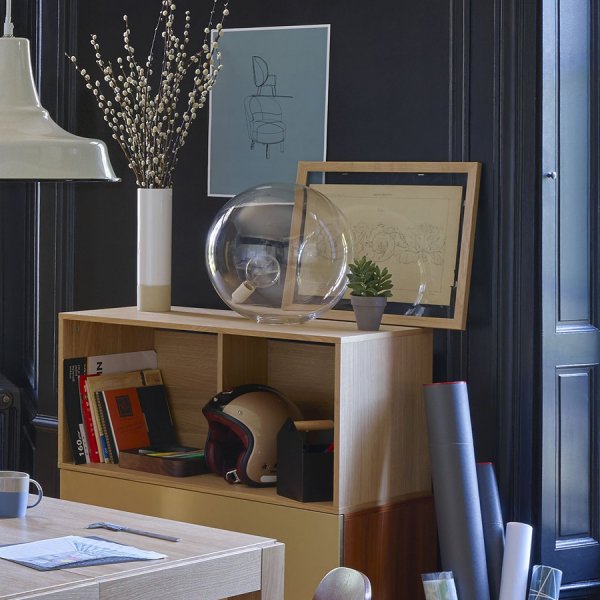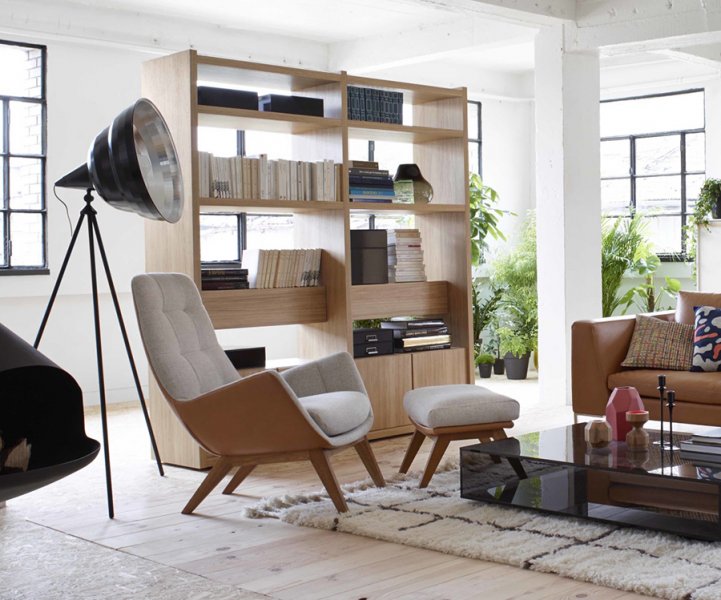 Living room
After the meal is done, maybe it's time for some slow, romantic dancing that allows you to get a little closer without looking like an overeager jerk. You can set the mood for this by embellishing your living room with fresh flowers, dark-colored curtains to add more elegance and privacy, and some lighting that creates a magical atmosphere—like the Marlowe ceiling light (B4,520), or the Photographic lamp shade (B11,990) that makes your room look a little more playful with its retro feel.
Tip: slow ballroom dancing is the easiest to learn, it's pretty romantic, and like cooking spaghetti it's nearly impossible to mess up.
Get the Photographic lamp shade at https://www.habitatthailand.com/th/p/large-lampshade
Get the Smallwork table lamp at https://www.sbdesignsquare.com/th/products/25027720/smallwork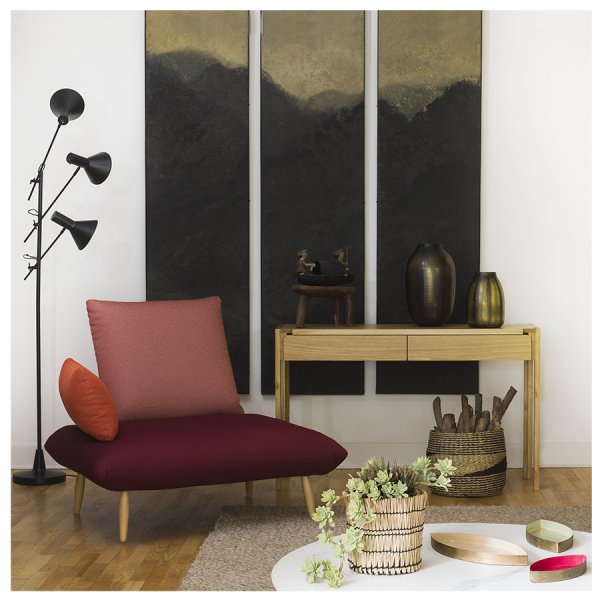 TV room
Netflix and chill might sound cliche, especially this time of year, but there's something romantic about sitting cozily and watching movies together—even if you don't watch the whole thing. If you're not a good dancer, try turning your living room into a personal movie room with a portable projector, a cozy sofa like this Balthasar II (B49,000), and some small table lamps providing just enough light to see your popcorn bowl but not too bright that it disturbs the movie. Choose between the Flex (B3,780) industrial table lamp, and Smallwork (B4,720), which adds minimal hints to the room.
Tip: the two-seater sofa is the perfect excuse to get closer without being awkward.
Get the Nyx floor lamp at https://www.habitatthailand.com/th/p/nyx-floor-lamp-black
Get the Flex table lamp at https://www.sbdesignsquare.com/th/products/25029900/flex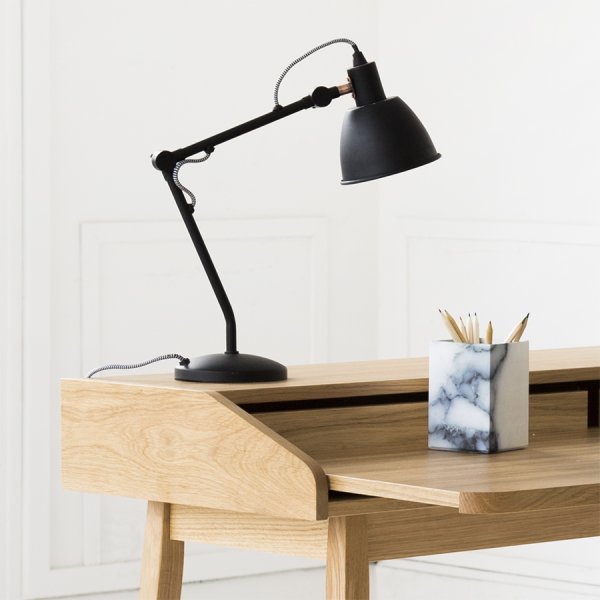 Sponsored by: