Siam Square's former Lido cinema, which ceased operations after 50 years in June 2018, was officially reborn as Lido Connect on Aug 1, when its grand opening was filled with unexpected theatrical performances, live concerts and activities galore.
This historic cinema has undergone a major revamp courtesy of record label Loveis Entertainment, and the Property Management of Chulalongkorn University (who own the land at Siam Square). It is now a new creative space for live performance, temporary exhibitions, performing arts and technology showcases. Traces of the former theater's design and structure can still be seen, which we have to say left us feeling bittersweet.
Here, we've rounded up all the new openings and other experiences that we love most.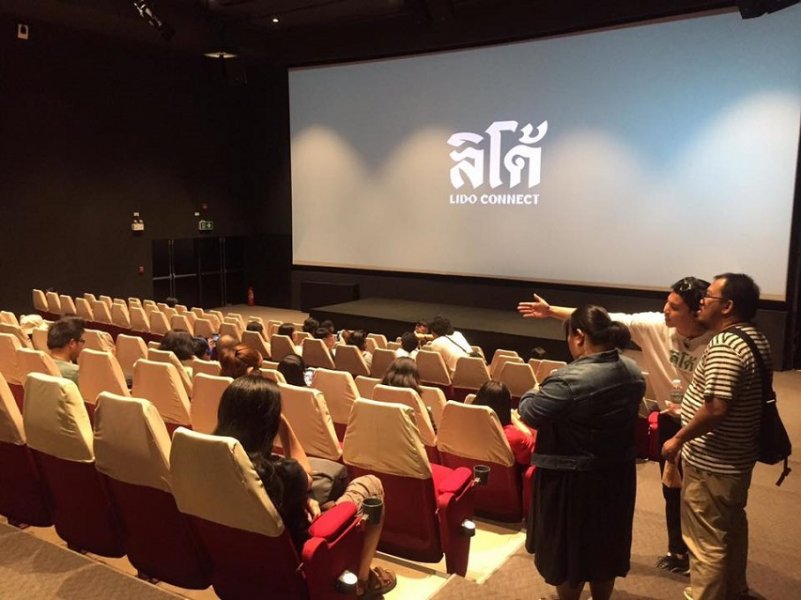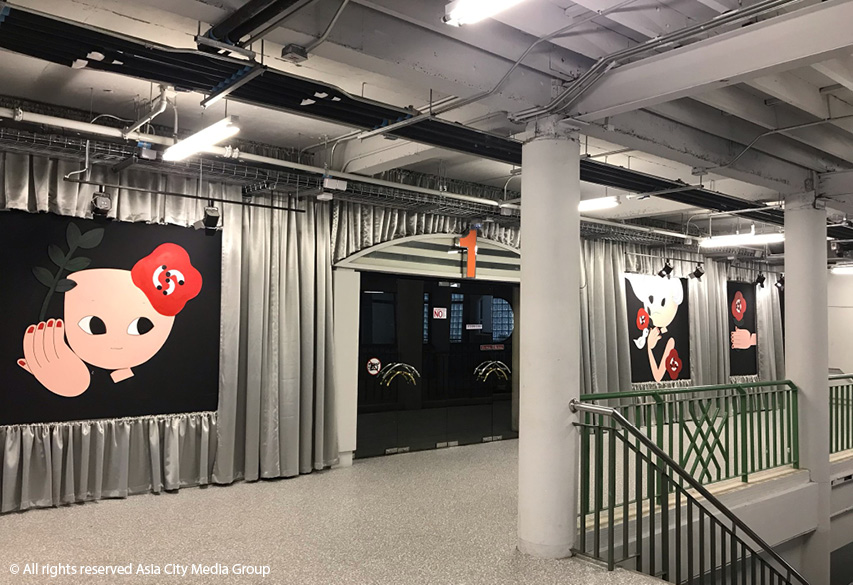 Lido 1, 2 and 3 remain, but with new twists
While the new Lido Connect still houses the three original cinemas, only Lido 1 remains as a movie theater. Now equipped with improved features and facilities, screening programs held here will be managed by The Documentary Club, which will focus on showing classic and award-winning movies, as well as independent films and documentaries. Trainspotting was chosen for the screening premiere, while the current line-up includes the highly acclaimed South Korean psychological drama Burning, the Vietnamese period drama The Third Wife and RBG, an American documentary film focusing on the life and career of the second female Associate Justice of the Supreme Court of the United States, Justice Ruth Bader Ginsburg.
Lido 2 has been repurposed as a live event space or "Live House," offering free concerts organized by Spicygig and Seen Scene Space, while Lido 3 is being converted into a theater-in-the-round called "Black Box" for multiple performances including concerts, parties, musicals and exhibitions.

Fashion and Lifestyle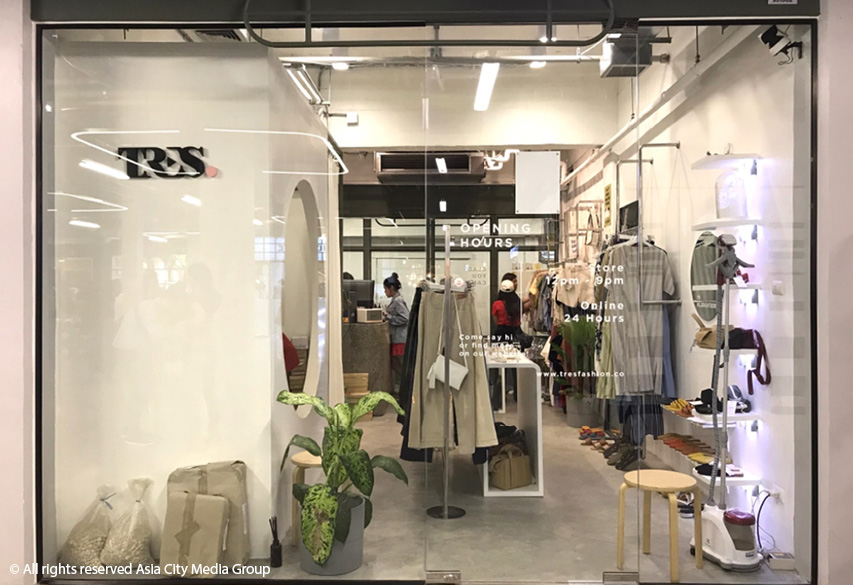 If you're a fan of Ari multi-label store Gloc's quirky slogan T-shirts, tote bags and other minimal, chic pieces from local brands, then it's hard not to fall in love with Tresfashion.co. The clothes sold here are already a big hit among the young and hip of Bangkok, with star items like "She Said That" logo totes (B1,290), linen blazers in pastel colors of apple green, salmon blue, pink lemonade and souffle (B1,390), cuffed jeans (B990) and V-neck button-down crop tops (B750). It also features local eco-friendly skincare and bodycare brand Common Ground (B140 for shampoo) and cute accessories galore (we want them all!).
1/F, 061-232-9915. Open daily noon-9pm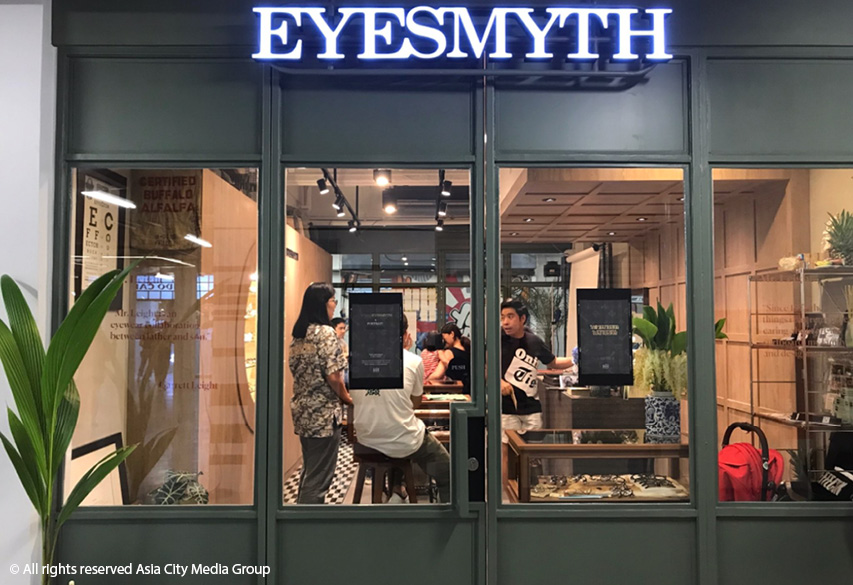 Lovers of handmade and vintage glasses can't miss this high-end eyewear distributor, whose curated selection of cult labels are to die for. Selected brands on display include Mr. Leight (B27,500 for Mulholland and B21,500 for Rei C optical frames), a California-based luxury eyewear label known for its stylish but understated vintage-silhouette frames, while Japanese eyewear label Masahiro Maruyama (B18,900 for the "Twist" MM-0037 model) specializes in clean, sculptural frames crafted from pure titanium and acetate.
1/F, 082-664-9956. Open daily 10am-8:30pm

12.51Lady
Minimally chic wrap skirts and dresses, high-waisted pants and sleeveless blazer vests in warm, earthy shades of orange, brown and mustard—the clothes here will get you dreaming of your sartorial look for your next trip to Japan. If you're looking for a local fashion store to get the Muji-look for less, this is the place. Expect to find retro-silhouette pants (B790), linen dresses (B1,290), linen crop top and culotte sets (around B1,300) and an array of men's blazers (B1,990) and button down shirts (B890).
1/F, 095-615-0999. Open daily noon-9pm. Instagram: @12.51lady
A multi-label store for swimwear and all things beach fashion? Sign us up! Not only do they stock chic swimwear from popular local brands like V Activewear's "Batu Bolong Bodysuit" (B3,890) and Bikie Swimwear's polka dot one-piece (B1,250), they also offer a wide array of hip accessories like Miki Caps from Dumbo No5 (B1,290), boho-style canvas totes from Hamblepie (B890), bucket hats from 1929th (B350), cork sandals from Kuudoo (from B790) and sunscreens from Tom & Co (B490).
2/F. Open daily 10am-9pm
As the name suggests, this sneaker brand is known for its handmade canvas sneakers in positive yellow and mustard hues. Step inside their new store and you'll be greeted with Insta-worthy youthful decor and shelves lined with dozens of mustard-colored shoe boxes. Here, you'll find their limited edition "Cooper in Mustard" plimsolls (B1,393), their classic slip-ons in deep blue and orange (B1,790) and their all-time hit "Alexis" sneakers in mustard (B1,393). Try pairing your kicks with their mustard ribbed socks to spice up your outfit.
1/F, 095-320-0361. Open daily 10am-10pm
ShoesShi
Don't let its questionable Oishi-like-logo sign fool you—this local men's shoe label offers variations of classic loafers and Oxford shoes made from real leather without the hefty price tag. Double Monk straps? B1,700. Oxford captoes? B1,590. Dapper Derbies? B1,390. The shop is well-stocked with all the timeless classics, each pair polished to mirror-like perfection. If you're a rookie when it comes to men's dress shoes, you're in good hands with ShoesShi.
1/F, 089-454-5132. Open daily noon-9pm
Regular customers of Xanap, sad to see its shop in Sam Yan close down, will be happy to know that it's now got a new home at Lido Connect. These guys offer film developing and scanning services for both color and black-and-white film, as well as selling film cameras, film rolls and other photography-related gadgets. Developing and scanning 135 film starts from B160 for color and B260 for black-and-white, while scan only will set you back B100. They also develop and scan 120 film. Black-and-white negative film is usually developed in seven-to-10 days, while color negative-film is developed in one-to-two hours. Customers are also welcome to drop by and talk to the owners for advice about film photography.
2/F, 02-001-4636. Open daily 11:30am-9pm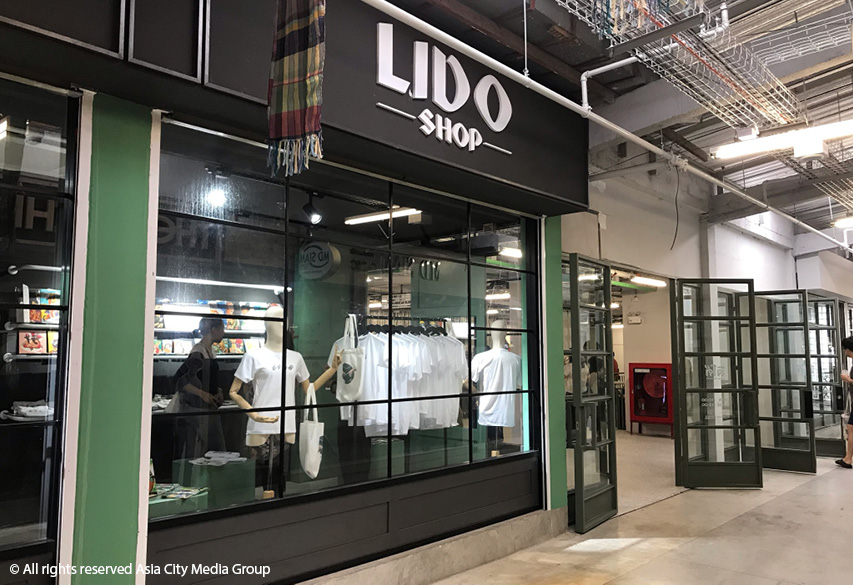 The new creative space now has its own store, selling merchandise including T-shirts (B290), tote bags and other knick-knacks. You can get popcorn from here, too, before catching a film.
2/F, 064-181-4567. Open daily 10am-10pm
Among the mixture of new shops, it is good to see some old familiar faces. The famous Lido DVD is here to stay, offering movie buffs DVDs of everything from classic films like 12 Angry Men, Vertigo, The Shining and A Streetcar Named Desire, to cult favorites like Wong Kar Wai's Chungking Express and Fallen Angels all at very low prices—no more than B200.
1/F, 092-426-3694. Open daily 11am-9pm
Cafes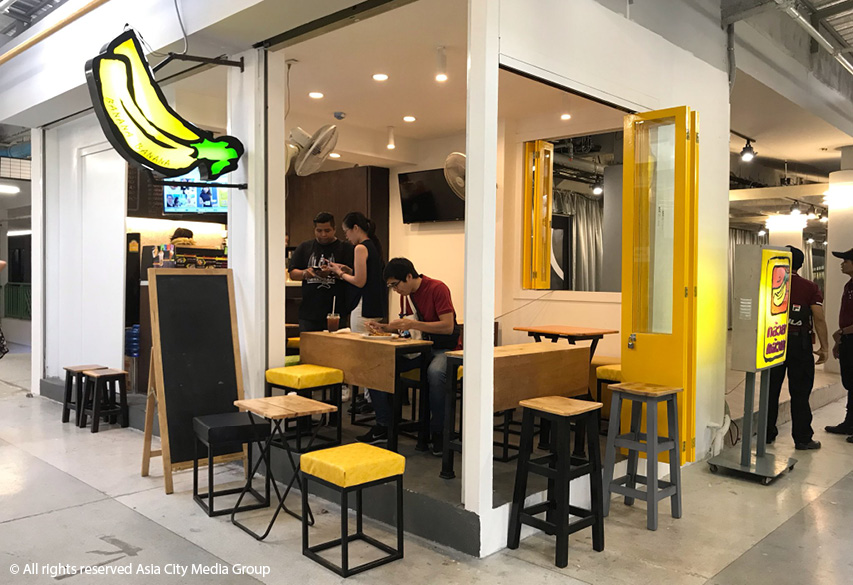 Kluay Kluay
An all-time favorite haunt among cinema-goers and university students since before Lido's closure, this small cafe serving all-things banana is back in action. Expect drinks like banana milk shake (B50) and caramel banana (B60), as well as desserts like banana waffle with ice-cream (B89) and fried banana balls (B60).
2/F, 02-658-1934. Open daily 10:30am-8:30pm.
The stylish and popular bubble tea bar has opened its third and latest branch here, serving Siam's bubble tea lovers its "healthy" drinks. Cha Bar prides itself in using high-quality ingredients such as fresh milk, organic coconut sugar instead of refined sugar, and handpicked local tea leaves from northern and southern Thailand. While you're there, try their signature "Classic Milk Cha Riceberry Boba" (B75) and "Dark Chocolate Milk Cha Riceberry Boba" (B95), or go all out with their "Chocolate Milkshake" topped with chocolate crumble (B125).
1/F, 063-196-4749. Open daily 10:30am-9:30pm
Thonglor's artistic teahouse has opened its new branch tucked in a quiet corner on the first floor. The menu takes influence from Monet's impressionist paintings, serving 21 imported teas and five house blends such as "Original Mommy's Nursing Tea" (banana blossom, ginger, black pepper, B180) and "My Dear Rose" (rose fruit tea, B180). Desserts include mousse soft cheese cake served in a cup (B120), which comes in four layers of Japanese-style soft cheesecake, homemade mousse, crumble and fresh cream. Flavors range from matcha, blueberry, oreo, and strawberry to hojicha, Thai tea and mango sticky rice.
1/F, 02-063-5508. Open daily 10am-10pm
The revamped Lido Connect also brought along this attractive cafe, serving drinks curated by Sathorn's hippest coffee stand, Coffeelism. Get your caffeine hit with their specialty coffee blends in a hot Americano (B85) or latte (B95). Non-coffee drinkers can enjoy their bestseller iced black cocoa (B70), which makes use of defatted cocoa powder for a creamy taste. The cafe also makes a great Instagram backdrop, thanks to its stylish decor by Gelato Ceramica by Boonthavorn (the tiles are available for purchase).
1/F, 081-599-5961. Open daily 10am-9pm