This story is part of BK's series on Bangkok's under-the-radar neighborhoods.
---
Sukumvit Soi 69, Phra Khanong

Move over Phrom Phong, this strip's the new contender for the title of "Little Japan." Just a couple minutes' dash from BTS Phra Khanong, Sukhumvit Soi 69 and the adjoining Pridi Banomyong Soi 3 may not look like much—crumbling townhouses and tangled electricity cables—but offer up a wealth of quirky eating, drinking and shopping finds with a distinctly Japanese flavor.

Restaurants & Bars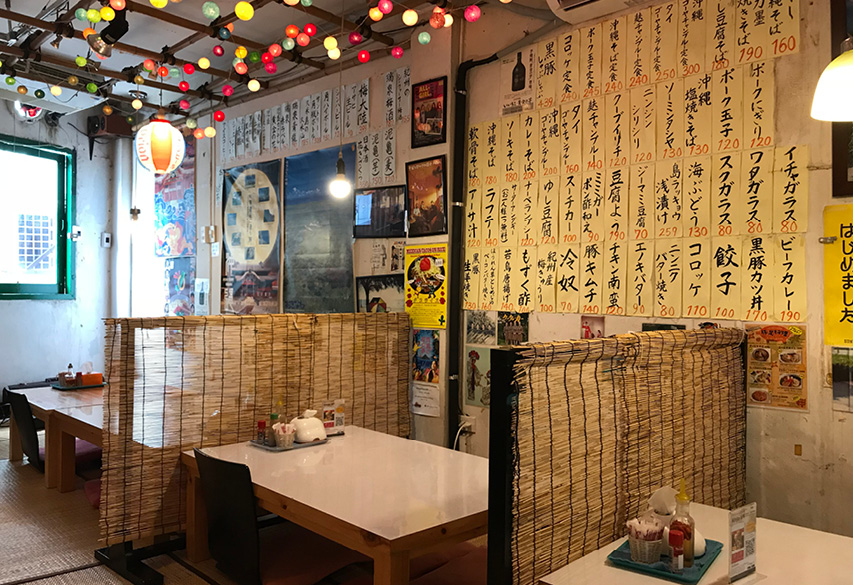 Okinawa Kinjo
Jaded foodies looking for a quick fix of adventure should visit Okinawa Kinjo (24/1 Sukhumvit Soi 69, 02-711-0536), a modest shop-house izakaya dedicated to Okinawan cuisine. Beyond the recognizable gyoza and takowasabi, expect dishes brimming with textures of tofu, fermented fish and spam (yes, spam) to wash down with copious Asahi. Next door's charming Koryoriya-te (24 Sukhumvit Soi 69, 092-472-0701) is a wood-heavy Japanese bar that's all about sake and shochu. For broader international flavors, there's always W District (Sukhumvit Rd., 02-381-2277), the vast open-air hub of food and drink tucked off the soi—in particular, we vouch for the Vietnamese sandwiches at Banh Mi Crispy (081-172-4918).

Cafes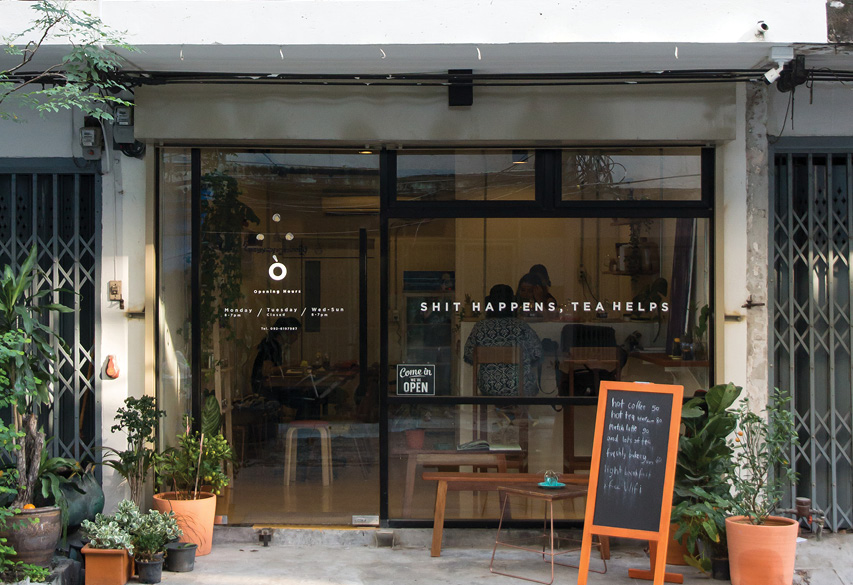 The Orange's Tea
Nestled about 100 meters down Pridi Banomyong Soi 3, The Orange's Tea (24/22 Sukhumvit Soi 69, 095-564-1642) is a quaint little cafe serving high-quality, whole leaf teas—try the signature Hipster Moroccan Nitro (B130), a cold brew made from black tea and mint leaves that's charged with nitrogen. For something more traditional, go for their honey blend Oolong tea, You Oolong With Me (B110), to pair with their homemade carrot cake (B60).

What Else?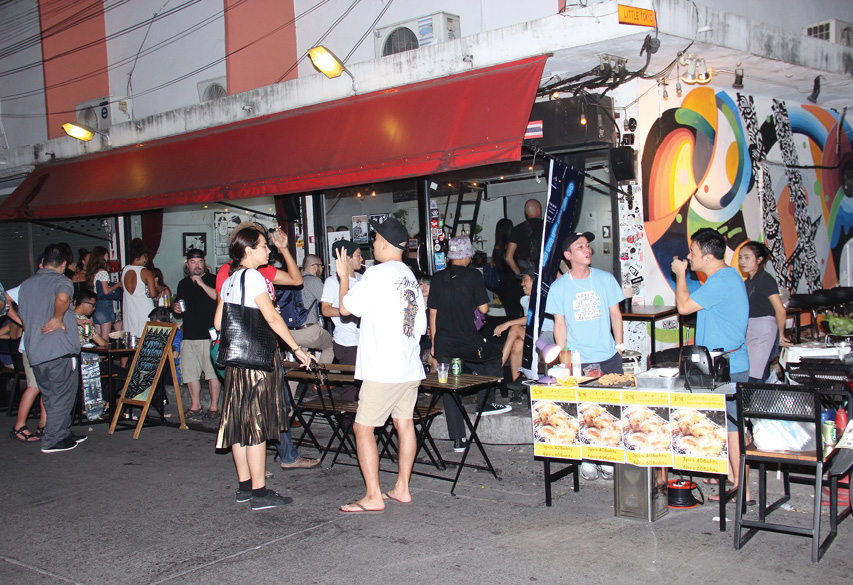 Goja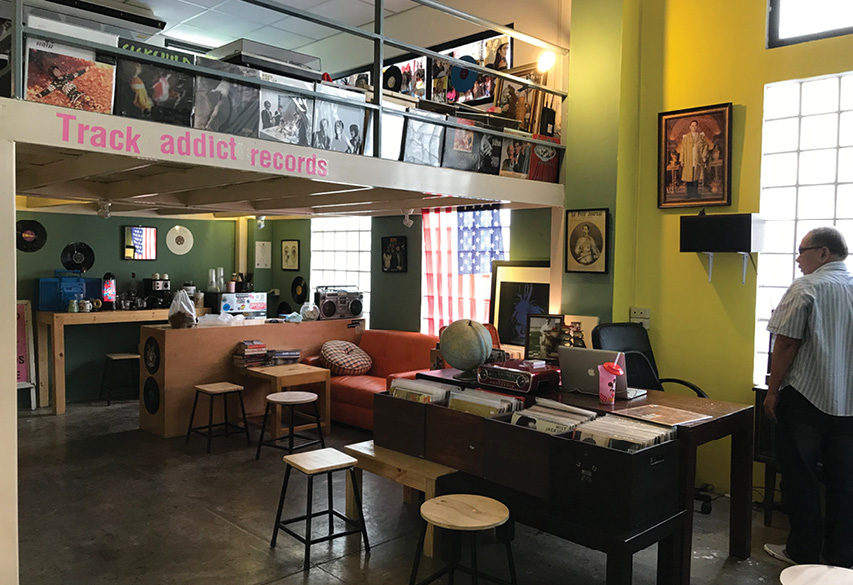 Track Addict Records
For a dose of street art, visit Goja (5/2 Pridi Banomyong Soi 3, 085-848-7576), an old shop house-turned-gallery and bar boasting a clean and very cool Japanese feel. Its two plain white walls are lined with art pieces, with DJs providing a bumping hiphop soundtrack. For exhibition openings, the party often spreads out onto the street. As for shopping, the very small, very hidden Track Addict Records (MT&T Building, Sukhumvit Soi 69, 02-054-9669) is packed with an impressive collection of wax from B300, whether rare old finds (Pink Floyd's The Wall, anyone?) or up-to-minute movie soundtracks. Thrifty Japanophiles should also check out Masaru Japan Store (26/1-2 Sukhumvit Soi 69, 063-969-7999) and Tokyo Joe (24/17 Sukhumvit Soi 69, 02-751-2544), both treasure troves of new and secondhand goodies. Masaru covers everything from toys and kitchenware to yet more vinyl records, while Tokyo Joe is more fashion-focused with emphasis on big brands—score Celine and Giorgio Armani pants and jeans from as low as B399.
Masaru Japan Store
Tokyo Joe