The good old 1970s, the decade that style forgot, right? Not so fast. People might be quick to balk at the lava lamps, shag carpets and carryovers from the flower-power '60s, but the '70s was actually a lot more impactful on the design world than a lot of us think. You just have to be tasteful about what you bring back—and that's very doable! Here's a few ways you can add a bit of '70s style to your living room in Bangkok.


Round, Pillowy Chairs
Nothing screams '70s nostalgia like those rounded, swoopy chairs and sofas. One thing we can probably do without is the explosions of "jukebox green" and "sunflower orange" clashing together in the middle of your room. Get the comfy, plush design with a more modern, and less in-your-face, color scheme.
Suggestion #1: Baltasar Fabric Armchair
Brand: Habitat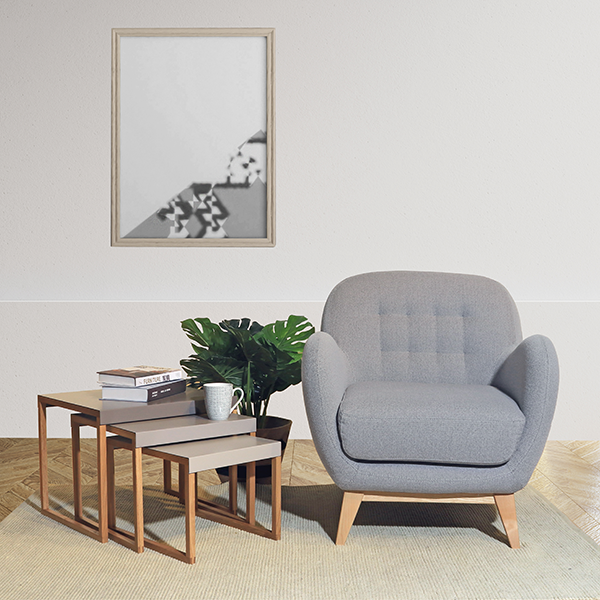 Suggestion #2: Bold Fabric Armchair in Red
Brand: Habitat
Sturdy, Square-ish Living Room Tables
By the time the '70s rolled around, all of the pot-smoking hippies from the '60s had moved on to become corporate alcoholics working 9-to-5 jobs. As such, they needed a sturdy set of living room tables to keep their whisky decanters close by (who wants to walk to another room to get another glass of hooch when those deadlines are closing in from all sides?). Of course we are joking a bit here but these kinds of tables were common during the time, and, frankly, so were the whisky decanters.
Suggestion #1: Kilo Stackable Accent Tables in Oak and Steel
Brand: Habitat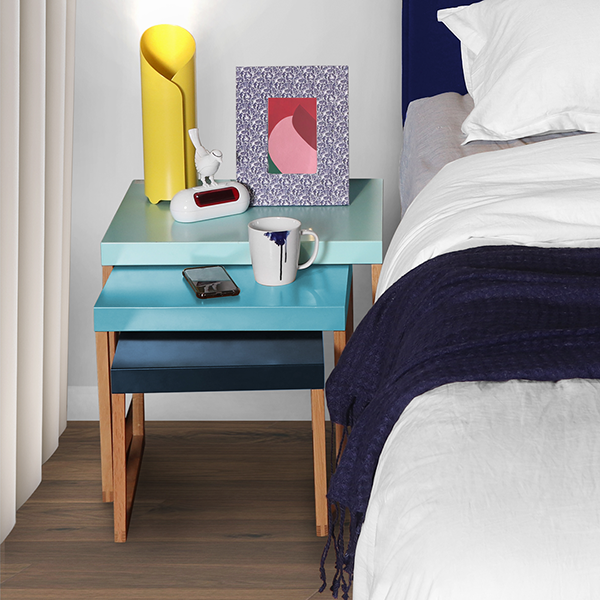 Suggestion #2: Akira Wood Coffee Table With Glass Accent
Brand: Habitat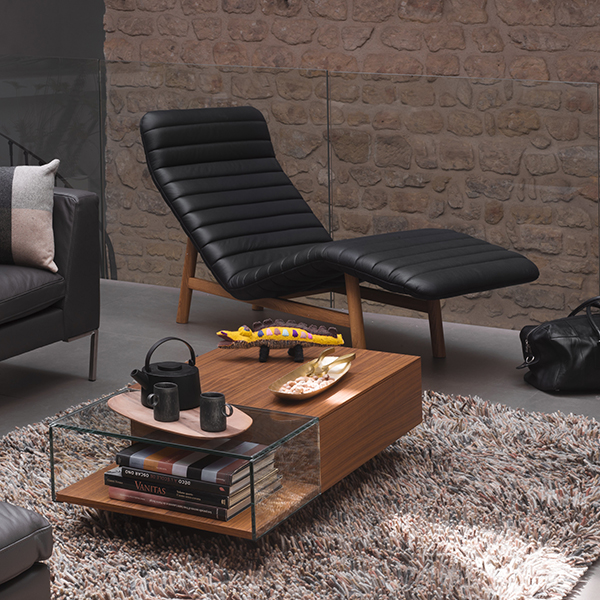 Colorful Rugs (Not a Shag Rug, Please)
Probably the most controversial item on this list, because one of the 1970s most eye-rolling interior decor trends was also a style of rug—known as the "shag rug", and no it didn't get that name for the reason you think it did. You can still get these rugs today, and they actually originated in Morocco, not America, but most think this is a piece of the '70s not worth keeping. But rugs were a part of the classic '70s look, and you can get the same effect, without the laughs, by adding something a little less … shaggy. Our suggestion, go with big colors, but down to Earth textures.
Suggestion #1: Kool Rug with Red Pattern
Brand: Habitat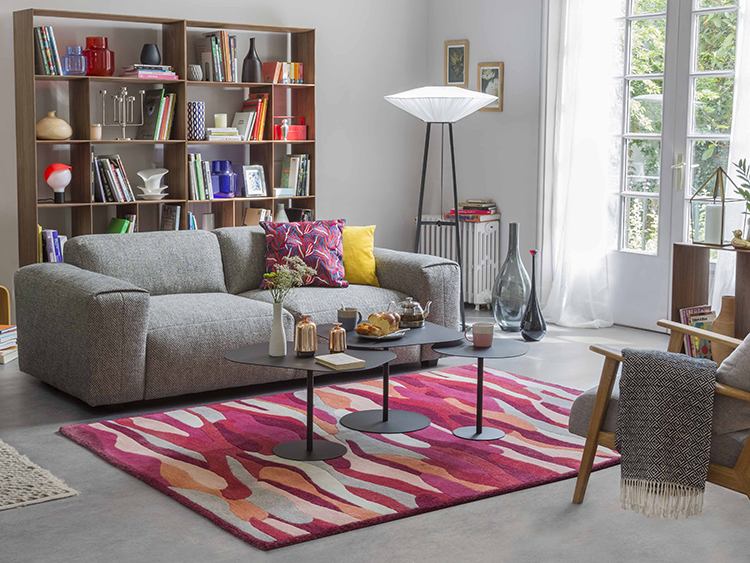 Suggestion #2: Irim Hand-Tied Rug with Blue Design
Brand: Habitat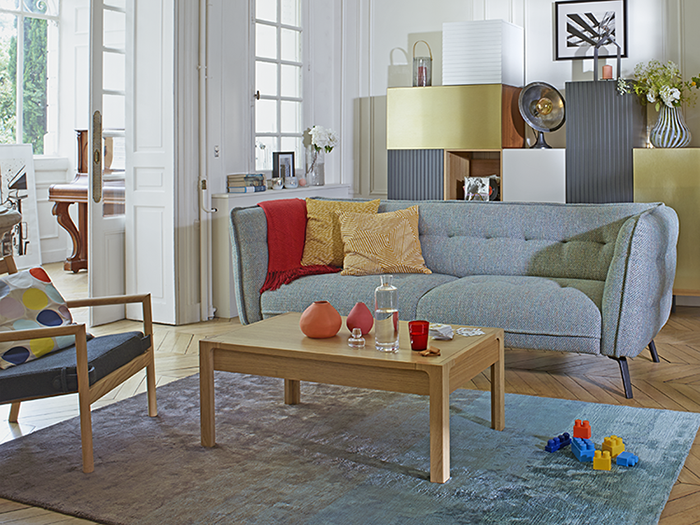 Slim Standing Floor Lamps
Admittedly, these selections are not the most '70s thing ever, but they go great with the other suggestions on this list so we are adding them. If you want ture '70s-style lights, you'll generally want to go with a tableside lamp with a more pronounced design on the stem. Like we said, though, we like the way these lamps work with the rest of the suggestions on this list — '70s-style lamps are also a bit bulky for our liking.
Suggestion #1: Duke Floor Lamp
Brand: Habitat
Suggestion #2: Pendy Floor Lamp
Brand: Habitat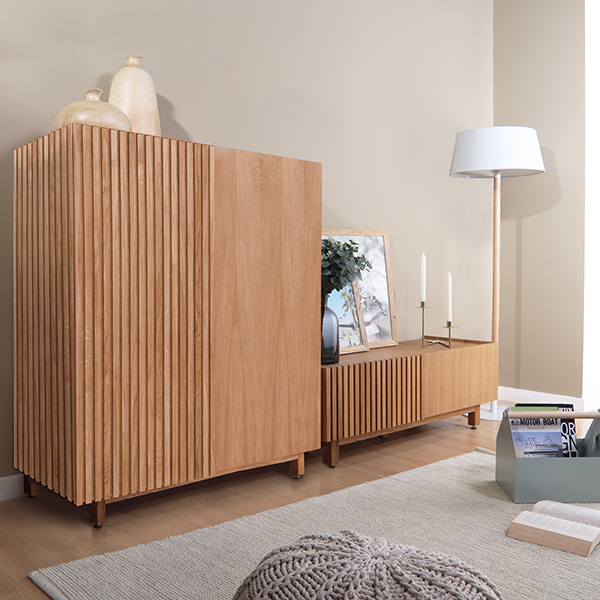 Sponsored by: