The good and the bad as seen from some of the city's expats

Rachel Kwok
Hong Kong & Canada
For starters, I like that Thai people, generally speaking, are all accepting. They care less about where you were originally from; if you're not Thai, you're just farang. I like that because I grew up as a third culture kid and don't particularly feel Chinese enough or Canadian enough. So, in actual fact, I feel more at ease and less misplaced in Bangkok than anywhere else. I love and hate Bangkok's chaos. The chaos has its charm. The city is not the most organised, but that makes it more relaxed in a way. Whereas, a place like Singapore can be suffocating with too many rules and regulations. However, it is also because of Bangkok's 'sabai' culture, the city does not operate in the most efficient way. From public transportations to immigration processes, there is still a lot of room for improvement.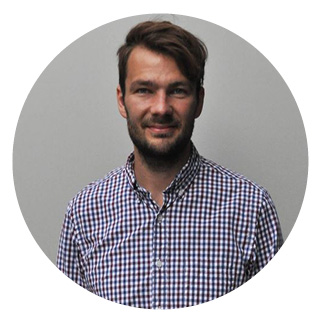 Craig Sauers
Freelance Writer
United States
"Thai people, even in a heaving metropolis like Bangkok, have a great degree of patience, and I love that about this culture. They're also rather tolerant. I love that there's always a wide range of activities to do in Bangkok. There are temples, museums and festivals to visit. On the other end of that spectrum are new bars and restaurants; the food and nightlife scenes keep getting better, and the variety is growing broader all the while. Then there's the juxtaposition of architectural styles, from tropical art deco movie theatres to shophouses to glittering sky palaces, sometimes all in the same community. But the same things I like are often what I also dislike. Patience and tolerance can feel like apathy. People aren't engaged in the issues that truly affect them. Bangkok's pollution situation hasn't been met with the urgency it demands. Terrible traffic, inefficient public transportation, an utterly flawed drainage system—there's rarely movement to fix the city's biggest problems. The fascinating coming-together of architectural styles also hides greater issues, like the lack of urban planning or the truly regrettable loss of heritage buildings."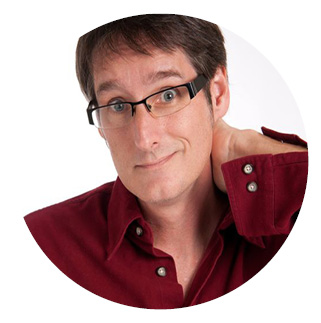 Drew McCreadie
Canada
"The first time I came to Thailand I wasn't sure if I was coming to Thailand or Taiwan, and I wouldn't have known the difference; I knew nothing about either. So when I arrived and found that the weather was always hot, the food was unbelievably great, the prices enticingly low, the big city surprisingly safe and the people outrageously friendly, I asked myself, "Why doesn't everyone live here?!" I love the possibilities that Bangkok provides. It's the Wild Wild East here, and if you show a little initiative, anything is possible. When I first arrived here, there was hardly any comedy scene, and now, four years later there is live comedy in Bangkok several nights a week. The one thing that I find really upsetting about Bangkok is that people do not get out of the way of ambulances the way they should. I have seen campaigns to help educate people about this, but I still see people cutting in front of an ambulance. I hope that changes."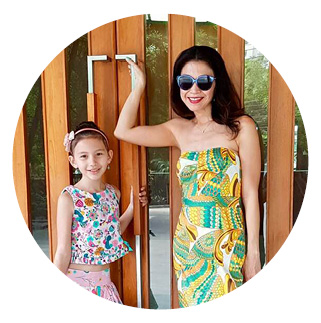 Cristina Bottero
Housemaker
The Philippines
"It definitely feels a lot safer here than at home in The Philippines. I feel like I can wear jewelry here without fearing for my life. It's also a lot cheaper to eat out and the street food is safe and delicious! Public transportation is also highly accessible, inexpensive and safe. Believe it or not, traffic here is better. The range of shopping options is like heaven—there are so many choices. You can be "hi-so" at the expensive malls or head to the markets. You can also dress up or down anytime here, while back home it is more conservative. The lack of English speakers can make things difficult at times. Sometimes I find service professionals pretend to understand me when really they don't, which can lead to some frustrating situations. The flooding that happens when it rains is also a huge pain—it blocks access to our home, as it does for many people. Obtaining work permits is hard for Filipinos here, much more so than for citizen of other countries that I speak with."
Nico Marco
Communications Manager, Agoda
The Philippines
"I love its ever growing diversity. When I moved here five years ago, it was already very multinational, but now I feel like it's growing at an exponential pace—you can see (and taste) it in so many specialty restaurants from Asoke to Salaya! One thing I'm not a fan of is how some people walk so slow, especially in the BTS and MRT. I just can't get into their mobile rhythm."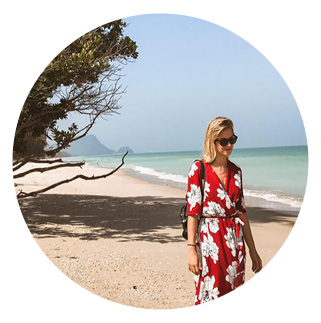 Julia Offenberger
Freelance Writer
Austria
"For me, Bangkok is a city of contrasts which also reflects my love-hate relationship with it. Weirdly, a lot of the things I love are the ones I hate at the same time. One example is transport. I hate the claustrophobic feeling of being stuck in traffic, the crush of commuters during rush hour and the inevitable wait for the next half-full BTS train. That's when I really miss public transport systems in European cities—they are comprehensive, convenient and usually quite cheap (at least for long-term users). At the same time, I love the simple pleasure of taking motorcycle taxis and enjoying the breeze on the Chao Phraya River Express Boat; both are such fun and unique ways to get around the city."
---
Send money home with Western Union and Krungthai without leaving your couch
This new app makes staying financially connected with home a whole lot easier
Let's face it, spending half a day struggling to get to a remittance bank in Bangkok is a massive pain. To help make this essential process a little easier, Krungthai Bank—one of Western Union's Thai agents—is the first Thai bank to launch a Western Union service on its mobile application, KTB Netbank, which is available on iOS and Andriod.
With the app, transactions can be made swiftly and reliably by following these steps:
1) Select your preferred account
2) Fill in the recipient's name, country and the amount of money you wish to transfer
3) Wait for the app to calculate the net amount
4) Fill in the TOP code and wait for the receipt
5) Done
Receiving money is just as simple. Simply select an account, type in the MTCN code and the incoming amount. Enter the TOP code and wait for the receipt.
To start using the app, go to any Krungthai branch and fill the application form, or activate via www.ktbnetbank.com.
Sponsored by: