Veganism isn't a new concept in fashion, but lately it has started to take off as more brands have moved away from animal products and have tried to be better stewards of the planet.
As you might expect, vegan fashion sticks to overarching vegan principles. It excludes the exploitation or harming of animals or any animal-related products in the production of materials. Instead products are based on plant-based or organic materials that replace fur, wool, silk, or any animal-based leather or by-product of the meat industry. Vegan fashion also aims to reduce impact on the environment. Plant-based leather, for instance, is biodegradable, organic, and sustainable.
There has been a major shift within the fashion industry in the past few years, with global brands taking the high road by banning the use of fur and exotic animal skins. But the movement largely stems from smaller,
independent brands who aim to steer the industry toward a more ethical
, sustainable, and animal-friendly ethos. If you're just starting your vegan fashion journey, check out these Thai brands.
Image: Borboleta via Facebook
Founded in 2012 by Thai designer Veronica Race, Borboleta makes women's handbags from ethically produced vegan leather. But it's more than that. The brand says it pays fair wages, offers benefits like health insurance and paid vacation, and provides investment opportunities for employees that they match every month—it might not look like a lot to cynical eyes, but in the Thai labor landscape, those are great benefits. In its bags, purses, wallets, backpacks, and accessories, Borboleta uses Japanese microfiber leather that looks and feels like the real thing but is lighter and waterproof. For every bag purchased, they also donate to The Ocean of Wisdom Foundation, sponsoring breakfast and educational programs for students in northern Thailand.
Shop via borboletabag.com.
This PETA-approved fashion brand has an entire line of vegan shoes and sandals to choose from—from mules and loafers to pumps and high heels, plus clutches and bags to complement them. The brand uses materials like recycled canvas and low-toxic microfiber in its products. The latest collection, Coast, even uses NASA-certified space technology called "Outlast," which regulates temperature to reduce sweating. Check out their 3- and 4-inch heels, like Fox, a high-heeled sandal (B4,790), or Meghan, a vegan espadrille wedge (B3,390).
Shop via hexashoes.com or at Villains at SF Siam Center, Villains SF at Terminal 21, Emporium department store, and Central Chidlom department store.
Image: Maddy Hoppers via Facebook
Looking for sustainable yet stylish sneakers? These vegan kicks will upgrade your shoe collection. Born in 2020, Maddy Hopper makes everyday sneakers from recycled plastic bottles and recycled natural latex extracted from bed manufacturing production. Their unisex Polly sneakers come in a neutral canvas palette with a selection of different colors for the sole (blue, sand, eggshell white, and canvas; all B1,990). Pair your kicks with their bamboo fiber socks (B100/pair) in shades like grape, mangosteen, or sweet corn. Everything comes in biodegradable packaging, too.
Shop via Instagram or Line @maddyhopper sneakers.
Image: Rubber Killer via Facebook
This eco-conscious brand recycles rubber inner-tubes from all types of vehicles and turns them into fashionable new products like tote bags and wallets. Some of the highlights include the tie-dye blueberry socks (B160/pair), the RK shot glass and flask set by Stanley (B2,480), and the versatile, water-resistant ROB 2.0 messenger bag (B3,800). The brand also provides opportunities for tomorrow's leaders, as part of their profits go to scholarships to underprivileged children in rural areas.
Shop via rubberkiller.com.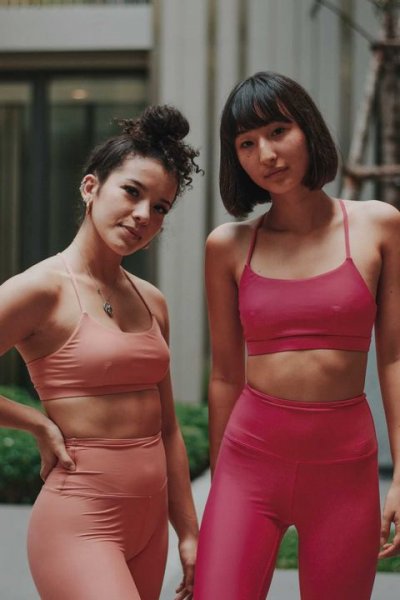 Shaza by Shalini is a sustainable, eco-friendly brand that happens to be vegan by default. The brand has teamed up with a group of volunteer divers to collect fishing nets and plastic waste in the ocean that can be turned into nylon. From that nylon—which is Econyl- and Repreve-certified—Shaza makes a chic line of activewear. Meanwhile, their swimwear is created using recycled plastic bottles. They also have 100-percent recycled cotton tote bags big enough to fit all your beach essentials or groceries. Some of the highlights from their collection include the sunrise orange-blue swimwear (B1,890), Just Peachy sports bra and leggings set (B3,180/set), and the "I love my body" tote bag (B1,290).
Shop via Line @shazabyshalini.
Image: Thamon via Facebook
This London-born Thai brand turns Thai tree leaves into vegan leather. Using that as a base, Thamon makes minimalist, cruelty-free, bags and purses for men and women that have been inspired by forms found in nature. All pieces are woven and dyed by hand and crafted into unique designs by their artisans. The bifold vegan card holder wallet (B900), for instance, is attractively sleek, while the forest-colored Camden bag (B3,400) makes a bold statement.
Shop via thamon.co to peruse the full catalog of handbags, wallets, briefcases, journals, and more.
BK ASKS
What are your favorite Thai vegan fashion brands?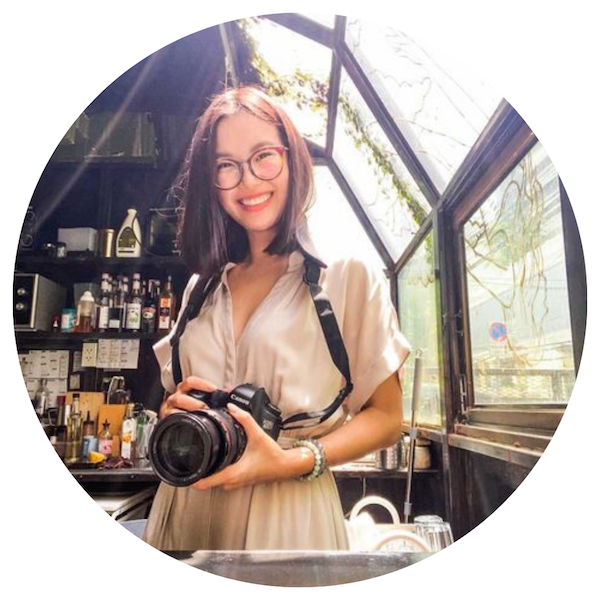 Tida Wei, Artisanal Vegan Soapmaker and Plant-Based Consultant
"I love Athas. They are a woman-owned, vegan botanical skincare brand that I swear by. I love the line of natural soaps I have developed for
@ador.artisanal
as well because I've always had the most sensitive delicate skin, and using nourishing natural products really makes a huge difference for me."
Dya, Yoga Teacher
"My favorite Thai vegan brands include Nature's Charm for their condensed coconut milk, Doi Kham for their juices, Green Day for their healthy fruit and veggie chips, and Happy Mate for their peanut butter. I also love Conscious Living Thailand, which is a natural probiotics cleaner brand, offering shampoo, fruit dishwashing, and more."
Shalini Malhotra, Founder of Shaza by Shalini
"​​My all-time favorite vegan brand is Stella McCartney, who is also a vegetarian. It reminds me that veganism goes far beyond just a diet. And I'm so happy that there are more Thai brands these days that try to follow this lifestyle."