By now, chances are you've seen the iconic 1600 Pandas exhibition during its flash-mob takeover over of Bangkok and beyond. Having traveled to more than 10 iconic locations, including The Giant Swing, Hua Lamphong Station, Ayutthaya temples and Chiang Mai's Tha Pae Gate, the massive charity art exhibition is ready to set up camp at its final spot, Central Embassy shopping mall, from Mar 24-Apr 10.
Aside from being an amazingly cute photo op, these papier mache figurines are part of a global art project that aims to raise awareness for panda conservation, organized by French artist Paulo Grangeon and WWF Thailand, a non-profit organization that not only helps protect pandas but also other endangered species. Made out of recycled materials and eco-friendly paint, each individual panda on display represents the shockingly low number of pandas currently left in the wild: 1,600.
At the final flash mob, expect plenty of panda-related art workshops to take place at the open-air grounds of Central Embassy. Here, the pandas will be up for "adoption"—meaning you can purchase a figurine to take home, in order to raise proceeds for WWF Thailand. Pandas will be available in three sizes: S for B800, M for B1,200 and L for B1,600 through Apr 10.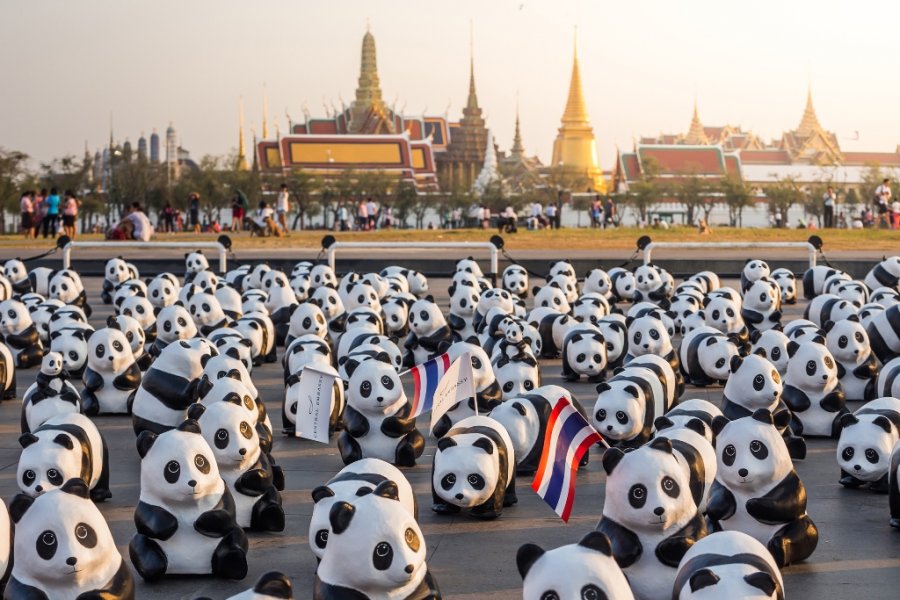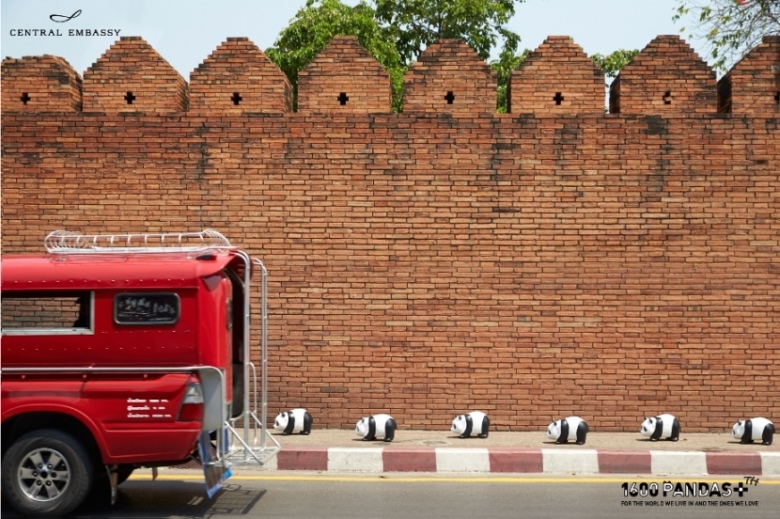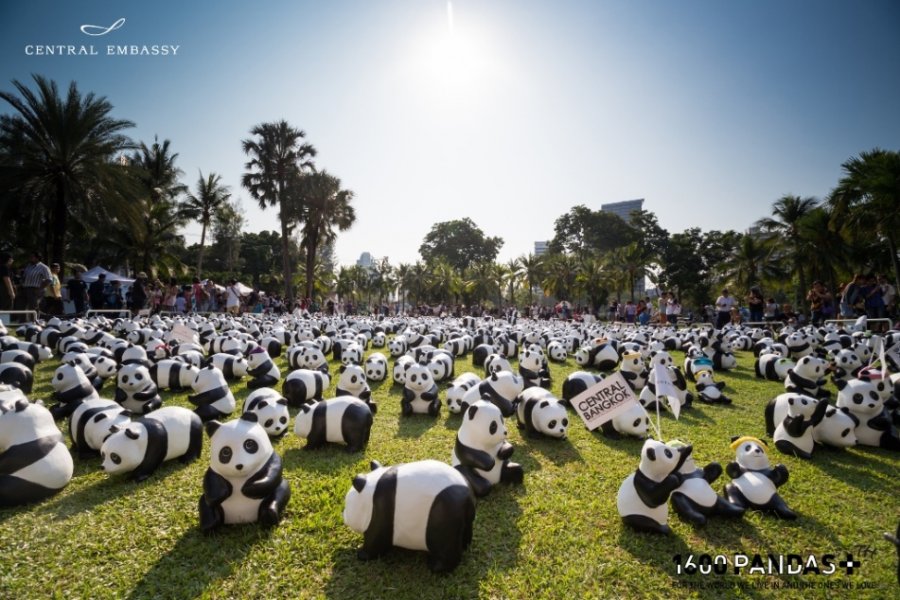 ---
Brought to you by

​