JANUARY

The Naked and Famous
282
Number of people killed in traffic accidents during the 7-day period around the New Year Festivities.
32.9%
Percentage of accidents resulting from drunk driving.
Nitirat VS Thammasat
Thammasat University agonized over what to do with the Nitirat group, which is fiercely critical of the lese majeste laws, and hence fiercely hated by royalists. In the end, Thammasat stood on the side of free speech.

The Abortion Scandal
Howard Wang allegedly convinced his Maxim model girlfriend to get an abortion.
Asiatique
The giant riverside mall finally revived the spirit of the much-missed Suan Lum night bazaar and gave the riverside a cool new place to stroll, eat and drink. It stirred up a social media storm again 12 months later with its dual-priced Ferris wheel—B250 for foreigners, B200 for Thais—and the Dutch operator ultimately raised prices to B250 for all.
The Naked and Famous
The fast-rising indie electro starlets from Auckland rocked Moonstar with their all-too-brief gig.

Simsimi
You know you've gone viral when the Ministry of Culture wants you banned. But for Simsimi to die, all they had to do was wait.
Faux Frenzy
Chocolate Ville, with its fake lighthouse and Disney village vibe, opened to packed crowds who just can't get enough of the Wine I Love You team's mix of Thai and inter dishes.
Black Lips
The psychedelic "flower punk" rockers made their much anticipated debut in Bangkok and didn't disappoint.
Scarlett
One of the year's coolest openings was, of course, another wine bar. Scarlett boasts sweeping views of Silom, an actual wine menu and decent food, though, unlike much of the competition.
---
FEBRUARY
SONIC
64%
Number of people interviewed who said that food prices, not political conflict, was their biggest concern. Attempts to control the price of khao kaeng ensued, and ultimately failed.
Bars with the Word Wine
This trend started last year, but 2012 saw even more of a wine obsession: new branches of Wine Connection, The Wine Bar, Wine We Well, I'm Wine...
SONIC
One of the biggest boosts to the improved indie scene was the arrival of this new venue in the heart of Ekkamai; complete with a decent sound system.
The Sleeveles Garden
The new brand does vintage at local prices, and we at BK became instant fans of their leather bags.
The Slap
A customs official slapped a security officer. But, for once, the poo yai got into trouble.

FOUR SEASONS-GATE
Our PM went to a hotel during work hours and met some businessmen. Shock ensued.
Hey, Big Spender
The B2 billion compensation package approved for victims of the 2010 protest failed to achieve reconciliation. As for the B2.27 trillion infrastructure and flood rehabilitation package, it just raised fears of massive corruption.

"It's NORMAL TO DRINK BUT I WASN'T DRUNK"
Deputy PM Chalerm Yubamrung on his odd behavior in parliament following his attendance at a wedding.
---
MARCH

Kittichaya "Key" Gaesuwan
Pichet Klunchun
Pichet was the highlight of La Fete, with his last performance ever of Pichet Klunchun and Myself, followed by a renewed focus on his Chang Theatre.
Kittichaya "Key" Gaesuwan
Her role in She didn't got unnoticed, as her acting talent and androgynous good looks swept boys, girls and everything in-between off their feet.
---
APRIL

Shakespeare Must Die
Shakespeare Must Die
The Thai Film Censorship board banned director Ing K's Macbeth interpretation of Macbeth for "causing divisiveness." "All this is nonsense. We're talking about a horror movie!" Ing K told BK ahead of the ban's appeal. The appeal was not granted.
Dickinson's Culture Café
One of the hottest openings on Phra Athit this year, Dickinson's blends the best of Café Democ and Club Culture's sounds in what looks like a classic bakery-cum-pawn shop.
Good to be Gay
gCircuit (April 13-15) was bigger and better than ever before thanks to a rooftop location at CentralWorld and the super cute porn star, Koh Masaki.
Movies with Rak in theIR Title
We began this year with Rak Wei Hei and ATM Err Rake Error in January, things continued with Rak Leaw Few Ah and Rak in February. March brought Rak Sood Teen and Rak Aow Yu. And Rak 555 opened in April. Yes, there is such a thing as too much love.
I'm gonna tell Kru AnGkana!
The little boy who's going to tell on you garnered 1.2 million views.
Hot Prints
Local designers Lalalove London and Painkiller usher out the pastel trend with big, bold prints.
11 million
Numbers of pictures users had uploaded to Instagram by April 2012, according to Zocialrank.com. That was just the beginning, though, and it's probably closer to 11 million a day by now.
Return of the 90s
Joni Anwar's comeback concert signaled a sudden revival of Thai pop stars from one or two decades ago, from Wasit Mookdavijit's return (of Crub and Day Tripper) and Nuvo's reunion gig to the Sonic Attack 2012: 90s-The Best! concert.
Siam Vintage
It looks like a gallery in an old European department store, but it's actually Siam's new hipster mecca, packed with stores dedicated to the whole preppy, vintage trend.
---
MAY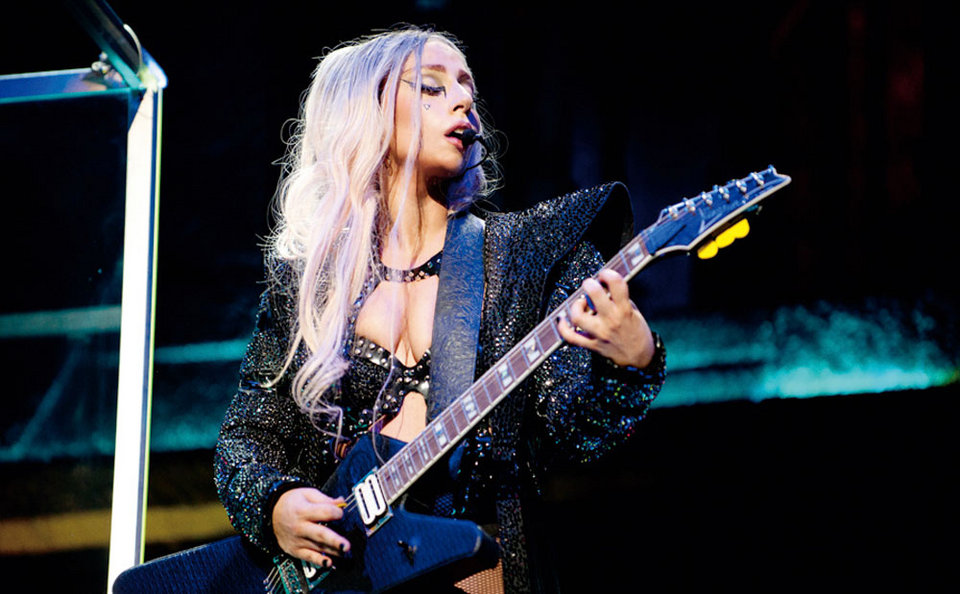 Lady Gaga
Mall Overload?
The Nine, Rain Hill, Thaniya Shopping Plaza—the community mall craze kicked off by K Village in 2010 showed no sign of slowing down. But with Mega Bangna opening (May 5), big continues to be best on the city's outskirts.
Chompee Champion
With Death in Venice, Jitti Chompee takes his physical and experimental dance style to an empty swimming pool lined with garbage bags. In 2012, he also performed in P.Tendercool's warehouse and Bed Supperclub, showing you don't need a theater to put on sold-out performances.
Lady Gaga
Fake Rolex scandal. Traditional Thai headpiece scandal. Thai flag scandal. Overpriced tickets scandal. Mother Monster was fittingly scandalous.
Speakeasy Clones
When the elegant Speakeasy opened on the top floor of Muse, prohibition-chic and Boardwalk Empire elegance still seemed like a fresh concept. Eight months later, the speakeasy trend is getting pretty tired, not just in Bangkok but all over Southeast Asia.
3
Number of Boeing 747s required to deliver Lady Gaga's equipment.
Galaxy SIII
It got more Google searches in 2012 than the iPhone 5, it topped CNET's Best Phone of the Year list and, for the very first time, it proved Apple was not necessarily the world's best smartphone maker.
---
JUNE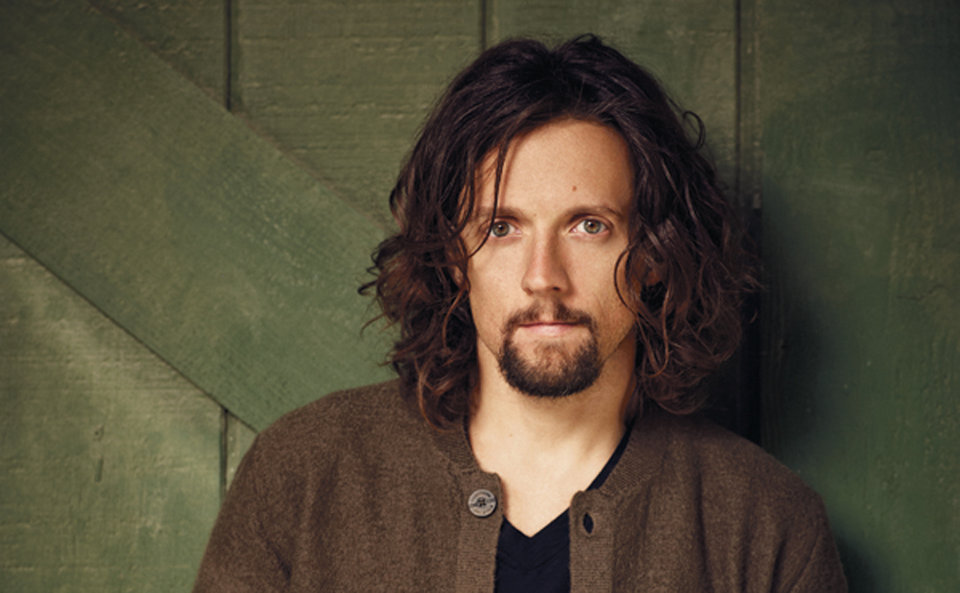 Jason Mraz
B350,000-B500,000
Price 95 police cadets paid to have answers to the academy's exam wired to them by radio.
B500,000
Fine for Channel 3 after a woman bared her breasts while painting a canvas on Thailand's Got Talent. Huge publicity for TGT followed, along with promises that this was a terrible mistake and that it will never happen again.
Isaan Indoors
Somtam Der (our favorite), Noreste, Café Chilli Zaap and Thai Lao Yeh all opened in the first half of 2012, and all pledged to deliver somtam that's even better than at the street-side stalls despite their handsome decors.
Nose-to-tail
Smith, soon followed by Quince, marked renewed interest in eating every little bit of your favorite farm animals, from calf's tongue to pig's bone marrow.
Jason Mraz
After having to cancel a gig in Khao Yai last year, the globally adored crooner finally made it to Bangkok.
Moving Democracy
Café Democ leaves Democracy Monument and reopens at Silom Plaza where it's been delivering top-notch electro ever since.
Cocktail Revival
As people gradually bored of the whole wine thing, cocktails made a comeback with more Thai mixologists finally making a name for themselves: Karn Liangsrusuk at Escapade, Passapong Phetpradit at W XYZ and Ronnaporn Kanivichaporn, who designed the cocktails at Roof by Muse.
ONLINE FASHION
Symbols of Style launched the retail part of their online lifestyle magazine. But the whole year really marked a boom in online fashion retail, thanks to Zalora, Reebonz, Central, Siamism (from Siam Center).
B41.7 billion
Estimated amount Thais spent on gambling during Euro 2012.
B400 million
Amount paid by Grammy for the rights to broadcast the Euro 2012 tournament in Thailand, which resulted in True cable subscribers not being able to see the games and nearly triggered a civil war.

---
JULY
P-047
64,000
Donuts distributed to poor people nationwide to commemorate Thaksin's birthday.
6
Number of babies born to mother Duangchanok Wangwitthayaskul, the first recorded case of sextuplets in Thailand. All were named after their parents' favorite car brands.
DON MUEANG COMEBACK
Thai AirAsia confirmed it would move all its domestic and international flights from Suvarnabhumi to Don Mueang from October, part a three-stage development that will see the airport ultimately handle 66.5 million passengers a year by 2027.
Best In Show
P-047, the first independent production from veteran Bangkok director Kongdej Jaturanrasamee, opened and showed that Thai cinema can still do mind-bending indie thrillers; while Echo Planet and Yak (Oct) proved that local 3D animated flicks are on the rise.

Radio Retro
Hip Isaan roots-repping record label ZudRangMa expanded its tastemaking orbit by launching a relentless bi-weekly podcast series.
Code Red
Agent provocateur Manit Sriwanichpoom's latest exhibition, Obscene, opened at H Gallery, taking aim at the PR machine behind Yingluck's rise to power.
Hot Air
NASA cancels an atmospheric study of climate in Thailand after a decision on whether to approve its request to use Thailand's U-Tapao air base as the project's operations center was delayed and delayed some more. Critics argued it could be a cover for military or weather-controlling purposes.
---
AUGUST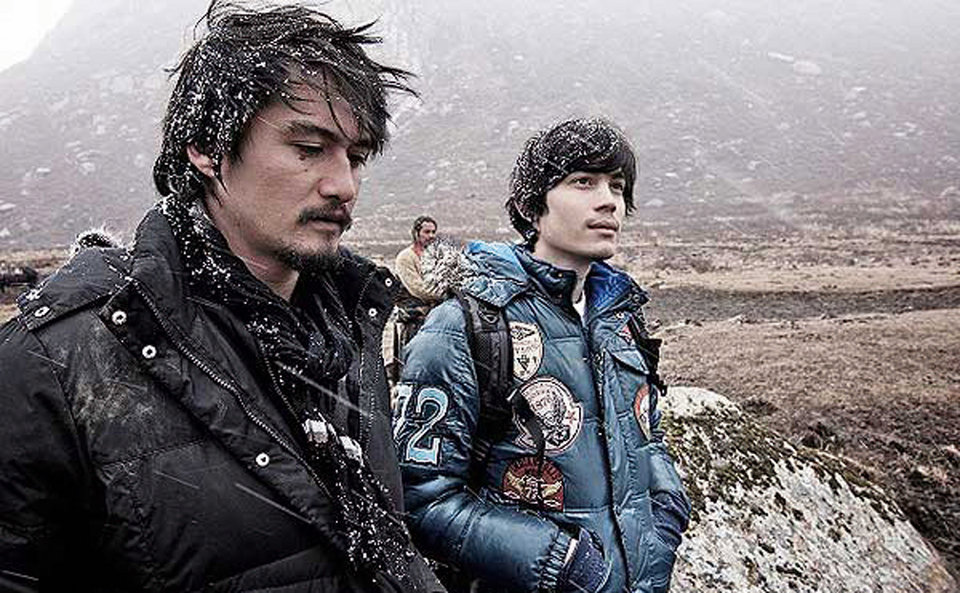 Shambhala
Olympic Anguish
Thailand's haul of 2 silver and 1 bronze medals at the London Olympics 2012 marked a fall from 2008 (2 gold, 2 silver). Hardly surprising when only 38 athletes were sent to compete, compared to 51 four years earlier.

Sonic Youth
90s kids got their retro fill as 13 Thai indie rock bands from that era were joined by Britpop faves Suede for Sonic Attack at BITEC.

The internet is eating itself
A portly young man strikes a hieratic pose, a fine sheer dress floating about him. Meet Mae Ban Mee Nuad. Over 114,000 Facebook followers can't be wrong.
Ocean of What?
The wonderful all-white electro festival from exotic Europe, Sensation, arrived in Bangkok without even announcing its line-up of "the world's best DJs." Still, didn't we all have a good time?
Shambhala Shambles
Another big-money Thai flick, another star vehicle takes a wrong turn…all the way to Tibet. We're sure plenty of soul-searching is still going on.
B350 million
Amount of drug money controlled by just five inmates at Nakhon Si Thammarat prison, using over 300 different bank accounts.
70%
Percentage of unemployed people in Thailand who do not seek work.

40 million
Total Youtube views that PSY's "Gangnam Style" got from Thailand, out of 852 million views worldwide.
---
SEPTEMBER

BK on iPad launches!
BK on iPad launches!
And soon won best publishing app at the Asian Publishing Awards 2012. Download it at bkmagazine.com/bkapp
Zense and Zensibility
After two years away, popular rooftop haunt Zense Gourmet Deck & Lounge Panorama returned to the city cramming five kitchens under the one renovated roof courtesy of Amata Luphaiboon, who designed Sala Phuket Resort and Six Senses Hideaway Samui.
Red Bull Outrage
The young heir to the Red Bull energy drink empire was accused of killing a motorcycle policeman after hitting him with his Ferrari
Relentless Rock
Former Oasis guitarist and notorious bad boy Noel Gallagher kicks off Bangkok's season of rock with his band the Flying Birds coming to town on Sep 20, followed by Keane on Oct 4 and Maroon 5 on Oct 8.
H&M
After Uniqlo opened, it seemed the only global fasion chain missing in Bangkok was H&M. That's now been fixed. We can die happy.

Craft beers
After years of the same old beer, Bangkok is suddenly awash in boutique brews
Culture One
Bangkok's biggest electro fest turned 5.
B200,000-300,000
Amount the army paid each month to keep its airship inflated, which at B350 million had still never flown after two years on the ground. After paying an extra B50 million, the army got it to fly, then crashed it, with costs to repair it now estimated at B30 million.
Wet and Wild
Lovers of naked public baths rejoiced as Thailand's first onsen, Yunomori Onsen & Spa, opened, while just across the parking lot, thrill-seekers can now try to keep their kit on while riding the machine-made waves at Flow House.
---
OCTOBER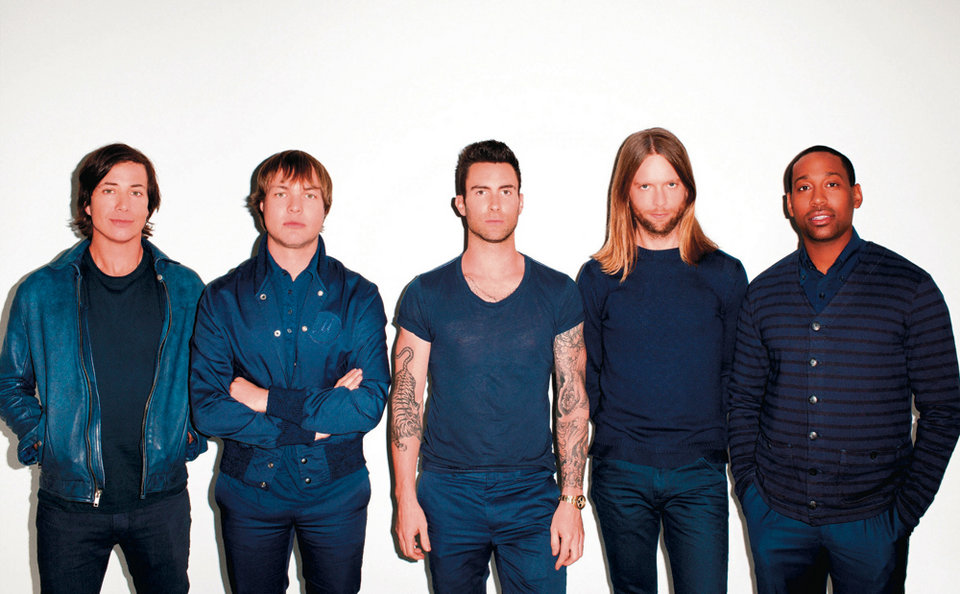 Maroon 5
Maroon 5
Tickets to see Adam Levine and the boys sold out in moments, demonstrating that Bangkok loves him, and that the art of scalping tickets is alive and well.
Yak
Not only is it a Thai movie we can be proud of, but it's an animation. A bit long-winded at times, Yak wasn't necessarily the easiest movie for kids, but it remains a great adventure.
21.9%
Percentage of television audience in Bangkok who watched the final episode of TV soap Rang Ngao, Channel 3's most watched lakorn ever.
Signor Sassi
Did the city really need another swanky rooftop restaurant? Of course we did! And this London import already has branches in Lebanon and Kuwait, so it must be doing something right.

Good Bread
With the farmer's market at Bo.lan going strong, and Quince serving Michael Conkey's bread (www.facebook.com/conkeysbakery), there's more and more opportunities to eat really good bread in Bangkok, such as the loaves from Maison Jean-Philippe (tiny.cc/uocwlw).

Longboards versus Fixies
Fixies clearly continue to dominate the streets, despite a few hipsters turning to the elongated skateboards. Need proof? The number of bike-obsessed cafes we now have in Bangkok: Velayenn, Aran Biciclette, Seal Urban, Sweet Pista and newcomer Café Velodrome.
B4.8 million
Price of House Speaker Somsak Kiatsuranond's fact-finding mission to a football match in England.
Futsal Fiasco
On Nov 1, the FIFA Futsal World Cup kicked off, only not at the B1.2 billion stadium Bangkok built for it. "Not ready," said FIFA. "Not my fault," said our governor, who blamed the floods and threatened to sue FIFA.
Babble & Rum
Just the kind of chill, modern bar the riverside needed. Particularly if you need to warm up before hitting the madness on Phra Athit. Still on the riverside, The Siam launched Deco Bar with a 1920s jazz influence.

Art Out of the Box
Not only did we have a great cultural season in 2012's last three months, but we saw art leave traditional spaces and take over bars and warehouses. The Bangkok Poetry Night grew a sister event, Bombyx, more focused on traditional narration. Jam Café Bangkok opened with resolutely artsy intentions. And P.Tendercool continued to welcome Jitti Chompee's bold performances in its warehouse.
---
NOVEMBER
Le Beaulieu
Winter? What Winter?
The beer parks are here, but not the "winter breeze" we here at BK have been dreaming about all year.
Obama!
Not only did he get reelected, but he quickly followed that up with a visit to Thailand—clearly, the man knows how to celebrate. The highlight? Carefully selected images that made Yingluck look she was trying to compete with Michelle O.
Le Beaulieu
The French fine dining institution moved to new digs at the Athenee Office Tower. The food is still classic, still superb and still super expensive.
Wet Dreams
Pheu Thai MP Prasit Chaisrisa asked Democrat MP Rangsima Rodrassami if she'd object to him dreaming about her. She was not impressed.
JJ Green
Chatuchak got a new neighbor, an outdoor mall with 150 cutesy air-con boutiques spread over 21 rai.

Adieu Pepsi
Thailand was one of the very rare countries where Pepsi outsells Coca-Cola. Now you can hardly find Pepsi at all, after Est entered the scene with the backing of Pepsi's former distributor.

Boonlert Bust
Pitak Siam's 12,000-strong rally falls a tad short of General Boonlet's promise of flooding the streets with one million people.
---
DECEMBER
Elton John
2nd
Rank of Thailand in the list of countries who have viewed "Gangnam Style" the most. 'Nuff said.
Old Brits
Elton John and Sting were in town. Not that we're complaining about getting a couple of elder statesman, since this year saw plenty of fresh acts coming to Bangkok.

The Impossible
Yes, The Impossible was focused on an affluent British family on vacation at a high-end resort, leading some to complain that the film did not represent the 170,000 Asians who died in the 2004 tsunami. But it did capture all the drama of the tsunami in Khao Lak as experienced by all who were there, foreigners and locals alike. A superb film.

WHOSE THE GOV?
Less than two months from the Feb 17 gubernatorial election, the democrats have yet to confirm Sukhumbhand while Pheu Thai have yet to name their candidate.

The APOCALYPSE
The Mayan calendar ended with a whimper. But at least we got some good parties out of it.