The stats don't lie. According to the 2010 Census, the last decade has seen a
dramatic rise in the number of lonely souls here in Singapore. Among the key demographic of 30 to 34 year olds, 10 percent more men and nine percent more women are single now than they were when the new millennium began.
Now's not the time to get into the whys and wherefores. (And the issue of our Total Fertility Rate dropping to 1.16 is a whole other story. TFR … SFW?) No, what's needed is a hi-tech, failsafe plan to fix those figures in time for Valentine's Day. The big day is still more than two weeks away—ample time to turn your fortunes around. Here's how.
January
28 Friday
If you've made it this far and haven't found that special someone, chances are you're doing it wrong. Don't make the mistake of trawling bars using worn-out chat up lines. Get professional help. Sign up for an Attraction Accelerated Weekend Workshop with Aura Dating (Jan 28-30, www.auradating.com). They'll teach you what works and what doesn't, take you out on field exercises and be there to offer feedback based on what they see of your performance. The workshop is aimed at men, but Aura offers special classes for ladies too (don't expect them to divulge all the tips they share with guys to get your attention though!).
If Aura's a bit too rich for you, or if the idea of going clubbing turns your stomach, it's time to give the folk at It's Just Lunch a call (6536-0100, www.itsjustlunchsingapore.com). They'll help you schedule appointments with like-minded people; no pressure, no embarrassing lunges at the end of the date. It's tight, but if you get started now you could be up and running in time to have a dozen lunch dates between now and Feb 14. And if none of the lucky 12 are what you're looking for, we politely suggest that you lower your standards. No-one's perfect, least of all you, Mr. I-can't-find-a-date-and-keep-blaming-other-people.
29 Saturday
It's tight, but if you do get a date you need to make sure you're in decent shape. Two weeks is still enough time to lose those extra pounds. Sign up for a one-day trial membership for free at Pure Fitness (3/F Knightsbridge, 270 Orchard Rd., 6100-3813). Or better yet, do daily yoga at True Yoga ($214/mth for basic membership at 4/F, Pacific Plaza, 9 Scotts Rd., 6733-9555). It'll give you far more to talk about than just lifting weights when you do get that date. Or join SAFRA running club ($32 for non-members at www.safra.sg)—who knows, you might meet another singleton there. Remember, keep your eyes open at all times—not just when you're in a bar.
30 Sunday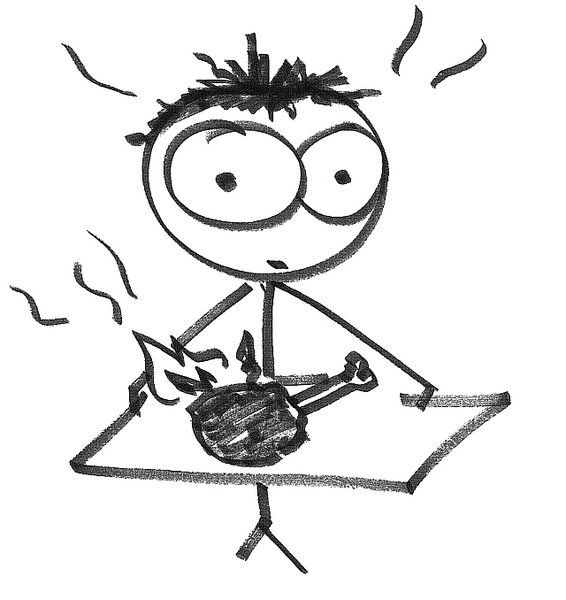 Sunday's a great day for lazy breakfasts at home, and all-day DVD marathons. But you've got to use your time more tactically. Learn how to cook the perfect Eggs Benedict (www.wikihow.com/Make-Eggs-Benedict), so if you wake up with company on Feb 15 you can impress your new friend. Or take it one step further and sign up for a private cooking class at Cookery Magic (117 Fidelio St., 6348-9667, www.cookerymagic.com).
And don't watch just any old movie. Check out (500) Days of Summer, to boost your indie-romance cred; Fifty First Dates to learn what not to do; and light-hearted fluff like Wedding Crashers to make you laugh. Borrow them from Video Ezy (#02-07 Vivo City, 1 HarbourFront Walk, 6278-8364), since you don't want your date to see them when they come back to your place.
31 Monday
Back to work, and you're probably still feeling pessimistic. It is Monday, after all. You need to believe this is going to happen. Forget the self-motivation tapes and make a dinner reservation that requires you to put down a deposit. Then you've got a target to work towards. Try Garibaldi Italian Restaurant (#01-02, 36 Purvis St., 6837-1468) for a 6-course menu at $148 per person, or Sky on 57 (57/F Sky Park, Marina Bay Sands Tower One, 2 Bayfront Ave., 6688-8868), where the view alone is sure to get your partner all hot and bothered.
NEXT: February 1-7