We spoke to five freelancers about what it's like to go solo. We weren't so much interested in client horror stories (after all, you get those in an office, too) as in what motivated their big decision, and if they still felt positive about freelancing after having experienced it first hand. Two of our interviewees eventually went back to full-time positions within a company­—and another is considering it—but all felt freelancing is a positive experience. Find out why.
Pursuing Dreams

Wachiraporn Janrut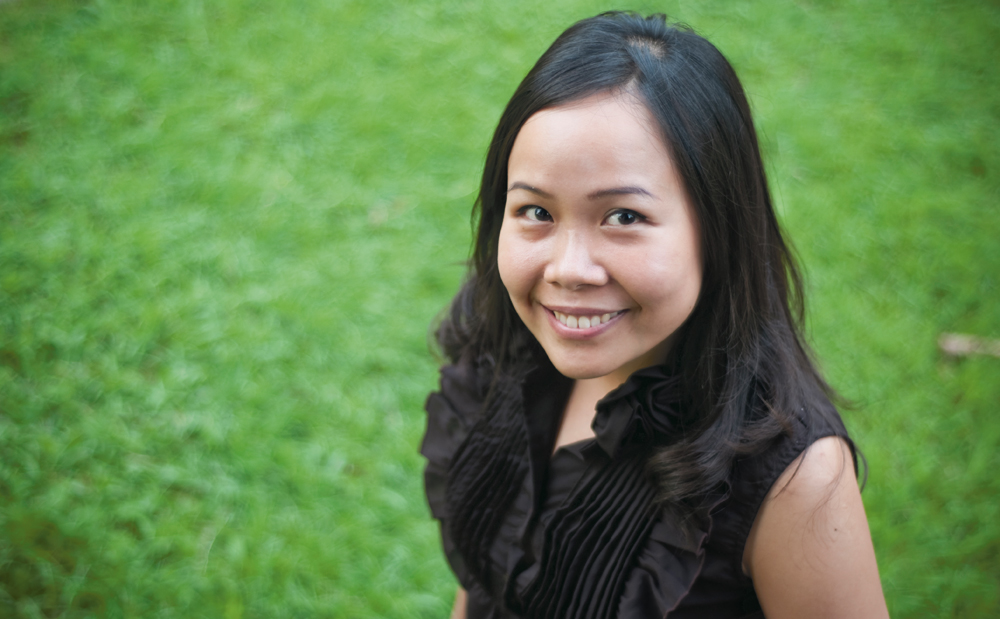 Going freelance could also mean doing two jobs, or pursuing that job you've always dreamed of. In this particular case, Wachiraporn Janrut, 33, quit her job as a salesperson at a magazine to discover another side of her industry—writing. But to complement her income she began by doing both sales and writing as a freelancer.
"Time flies. If you want to do something, then you should act right away," says Wachiporn, although her decision didn't exactly happen overnight. Por started her sales career at Big Chili, an expat magazine in Bangkok, and worked there for seven years before moving to a deal-a-day website startup. At the time, she was making from B70,000-100,000 per month, but she still yearned for an opportunity to pursue her passion for writing.
She quit to become a freelance salesperson. On the plus side, it meant being her own boss. "There are no rules and regulations to comply with," she says. "I can work from wherever I want, so it doesn't get boring." But freelancing also requires huge self-discipline. Although her working hours were not fixed, she would set to-do lists for herself. "Each day I set a goal of what work I will get done and follow it."
On the downside, it can get lonely working solo: "Sometimes I want to talk to someone. But there's no one around me like in the office."
Another drawback is that income can be inconsistent. Freelance salespersons get higher commission than in-house salespersons as they have no job security, no salary, no benefits and take up no office space. Hence, while salespersons on staff earn commissions between 5-15% depending on the industry, 25-30% commission is typical for freelancers.
"A friend of mine is a sales freelancer and is doing well due to her large customer base. But I don't have that many," she says. Her family and friends also doubted her choice.
"If being a freelance isn't what I expected, then I'll go back to working fulltime. There will always be a job for me," she told us on our last meeting. In fact,
her plan paid off sooner than expected.
A few days after we spoke, she had indeed accepted a new job as an associate editor at ScandAsia, thereby fulfilling her original plan to transition from sales to writing.
"Being a freelancer gave me the courage to follow my passion sooner. Now, I'm thinking about saving money to start my dream business as a publisher."
No Pain, No Gain

Sirichai Kamrat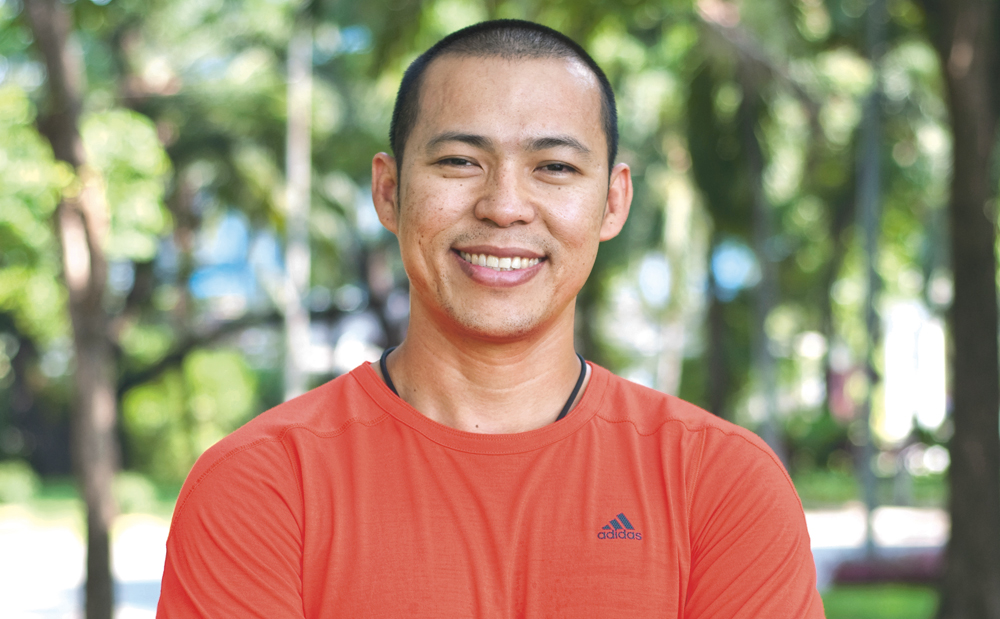 Sirichai Kamrat, 37, studied animal science, gaining a master degree in the same field. He then worked at a pharmaceutical chemistry company for a couple years until one morning, he snapped and quit. He traded his B60,000 salary for a B15,000 one at California Fitness, working as a trainer, just because he loved working out. Then, three years ago, he quit California Fitness to go freelance.
"I didn't want to wait until the dead end comes," Sirichai says. "I felt awkward being part of the team. The policies weren't going to work for the long term system so I just figured it's better to quit before everything goes downhill."
Sirichai had always loved sports, but just didn't think he could make a career out of it. "I was on the rugby team at my high school. But I can play any kind of sports, from basketball and football to tennis and golf. But there's no money in it in Thailand. So I thought that it's better to study and try to do something else to make money."
Soon, the temptation to go back to his passion for sports proved too tempting, though. "I thought it would be great if my passion could make me money, too," says Sirichai. Apart from the training course at California Fitness, Sirichai paid B27,000 for a course that paved his way to an international fitness instructor certificate from The American Council on Exercise (ACE). He also went to a lot of courses to broaden his skills.
Then word of mouth eventually began to spread, and new clients introduced him to their friends. Today, he makes B120,000 a month, charging B900-B1,000 per hour. Not that his lifestyle has changed that much. "I don't drink, don't shop, don't hang-out. I still use a motorcycle to get around Bangkok because it's fast and cheap. I can spend about B200 a day because of it."
For Sirichai, the reason his clients love him is that he is strict and punctual. "My clients are business owners so their time is valuable. They love punctuality. If you're late, they're wasting time they could spend making money. And I lose my reputation."
Sirichai now dreams of opening a small fitness center or a sports campus where he wants to train athletes to be world-class champions. And it all started with quitting his job: "Being a freelancer helps push you forward. Though you can't achieve your goal right away, at least you're getting closer to it. I love to win and I know how to train you to be a winner."
Contact Sirichai at 083-090-2004.
Relating to the Public

Natsaran Deeprasert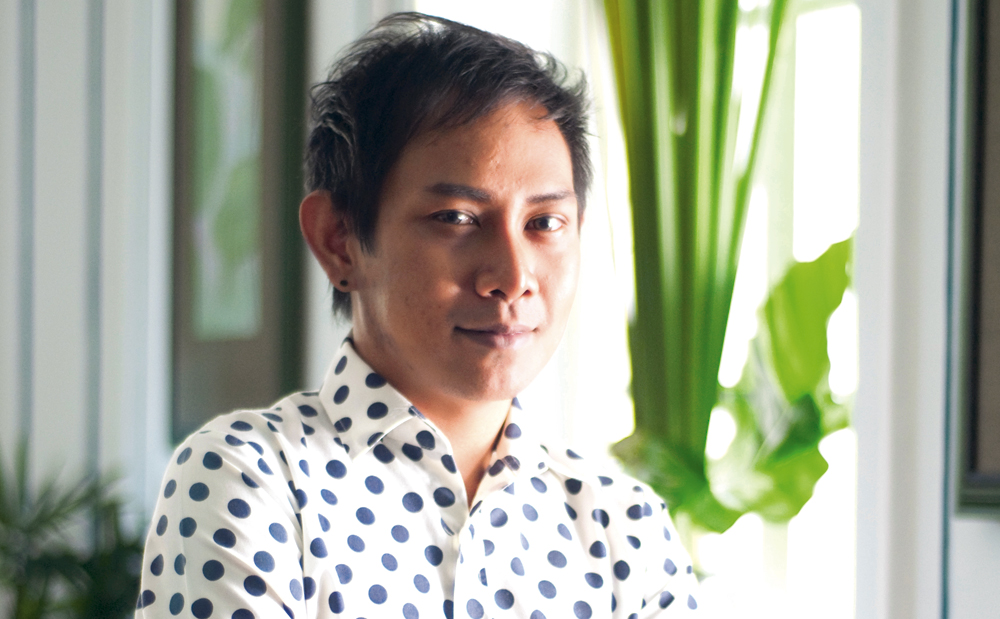 Natsaran "Jay-Jay" Deeprasert, 35, never planned on being a freelancer. But he did have a problem. He worked in public relations at a media agency, on yearly contracts, and wasn't getting any advancement.
"Public relations is the last step in the marketing process. People only recognize its importance when they need immediate feedback," he says. "It costs money, but it has the biggest pay-off."
To move his career forward, Natsaran was looking for a full-time position in the field of property. That's when an old client from the agency rang him up with a job. That was three years ago and he's never looked back, getting a constant stream of jobs through word of mouth ever since.
"Being honest is important as a freelancer. I can tell clients right away what they can or can't get—and the same goes for the press. The press feels that freelancers are more independent, and therefore more open [than in-house PRs]."
The downsides? A lack of office in the CBD, for one. Instead, Natsaran relies on his smartphone, and even sends and receives faxes online. But connectivity, too, is not without its drawbacks: "I can work and be easily reached anytime, anywhere. And most people, whether they are customers or friends, expect a freelancer to have more free time than an employee. So even when I'm at home, I have to dress up like it's a day at the office. I have to be ready in case a client needs to see me immediately."
A quirk of the profession is that Natsaran says freelance PRs actually help each other out. "We share information and even jobs if we feel it's in a colleague's area of expertise and would be better suited to them. I've passed on B200,000 PR jobs to take on B15,000 ones, just because I had a crush for that particular project," he says.
Despite an easy start, Natsaran went through a rough patch last year, during the flood. Public relations were put on hold everywhere, but he pulled through thanks to his savings. Natsaran doesn't plan on freelancing forever, though. He plans on getting a full-time position again but "only if I get a good offer," he says.
Meanwhile, he plans on giving some official shape to this loose band of freelance PRs—and continue his development on the job. "Being a freelancer, you get to know your real potential. You find out that you can do things beyond what you thought were your limits, and that you could take on the most challenging jobs."
Contact Natsaran at 080-064-5464 or pr@jaytherabbit.com
Accidental Freelance

Nuttaporn Srisirirungsimakul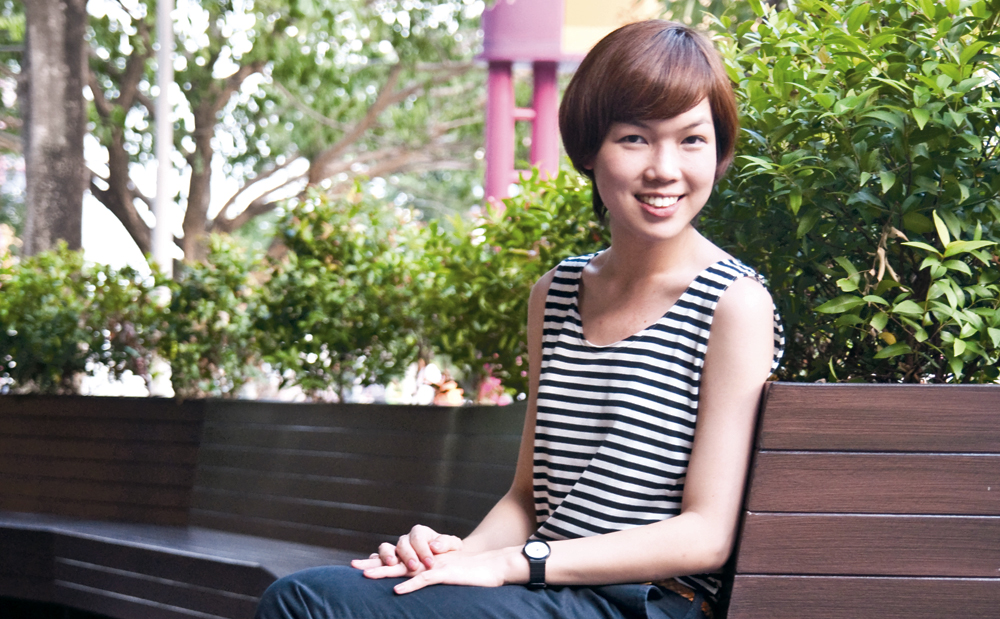 Can a freelance career survive bombs, gunfire and a flood? It seems the answer is no (at least for now), although this newly re-employed freelancer doesn't regret the adventure.
Full disclaimer: Nuttaporn Srisirirungsimakul, 30, used to work at BK Magazine, as a senior writer overseeing the dining section then as a features editor. But while we sorely miss her sharp reviews (she had zero patience for bad Thai food—or music), Nuttaporn's career extends well beyond the realm of BK. She began her work life at the Bangkok Post, and went on to Thai Airways' Sawasdee Magazine. While freelancing is a pretty typical mode of operation for writers, Nuttaporn never chose to do so. But in the wake of the 2010 political upheaval, her life was suddenly turned upside down.
With red shirt protesters occupying the heart of the central business district, including stretches of Rama 4 where her office was situated, getting to work became impossible. When bombs and gunfire erupted on the streets, her employers, based in Dubai, decided to pull out of Thailand entirely. They promised employees three months compensation and packed up.
"No one got that money," says Nuttaporn. "It's hard to chase them for the money because they fled back to their country. It's beyond our ability to try to get the money now."
But her large network of friends in the industry immediately began throwing jobs her way. Soon Elle, Bangkok Post and BK Magazine were commissioning her for jobs ranging from B5,000-50,000. Still, she recalls those times as tough. "Sometimes I only had B2,500 in my bank account to survive until the next job came along," she says.
Freelancing was beginning to grow on her, though. "I liked it! It's so free. I can manage my life and my schedule any way I want. It's like, 'I'm going to work today' or 'I will go out shopping for a whole day even though it's a weekday.'"
And she was soon also making a good living again. "I even had enough money and time to travel to places that I had wanted to go to for a long time, like Japan and India. It was such a great time."
Another benefit is that Nut is a homebody, and could spend more time with her family. "Going out means you have to spend money so it's better to stay home and save money. My mom also loves that I can be with her more. She's totally fine with the fact that I am a freelancer."
Then the flood hit. Nuttaporn lives in Nonthaburi, and her home (she lives with her brother and her mother) was severely damaged by the flood. "We need money to fix the house," she says. "But I am a freelancer so I'm not qualified to ask for a loan from banks. And my mom will retire from her work next year. So I started looking for a full-time job."
Nuttaporn had just taken a full-time job at a big oil and gas company when we spoke to her, working in the public relations department. "Going back to working office hours again isn't easy. I have to wake up at 5am every morning to be at my workplace before 7:30am. I get home and I pass out at 9pm every night, now."
Would she ever do it all over again? "I like the security that my employer gives me but if I can be freelance again, I will go for it."
Freelance at 40

Jean-Francois Cousin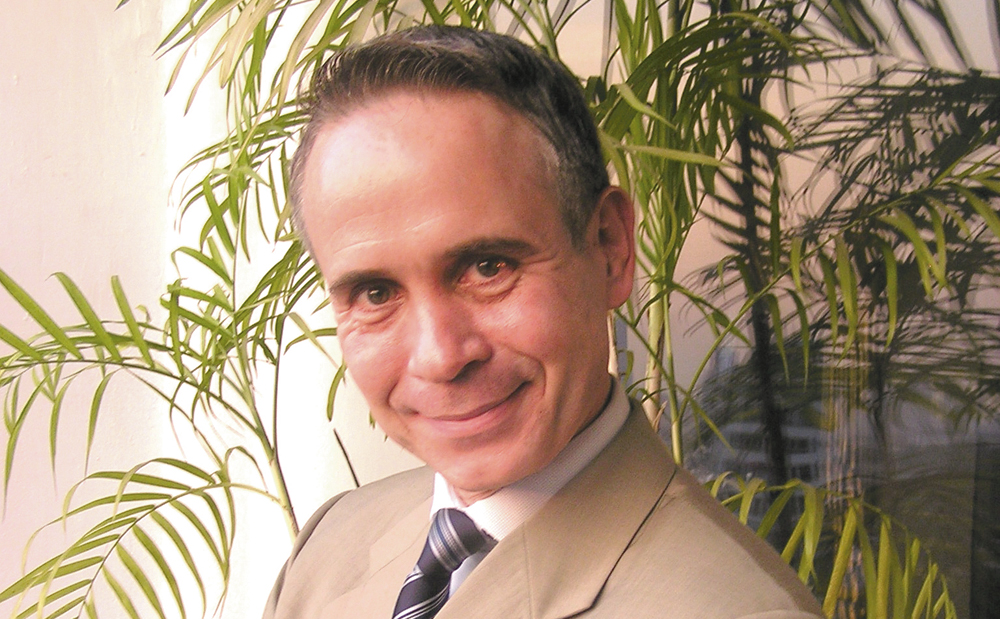 Jean-Francois Cousin was a vice president at Lafarge, a multinational construction material company headquartered in France. For over 15 years, he enjoyed all the perks of being an expat in Asia, but then he decided to quit it all.
"I questioned myself when I was 40 years old. I asked myself what I want to do with my life for the next 10 years. When I reflected about what I had enjoyed the most so far in my career, it was clearly developing my team members' talents. That's why becoming an executive coach was a passion of mine. I help my clients unleash their talents, reconsider their boundaries and bring greater balance between their private and professional lives."
In just three years, Cousin has coached executives from leading brands like Unilever, Mazda, HSBC, DHL or Hermes. Today, he says he's coached 300 executives from 60 companies. "I had worked in Asia for more than 10 years, so I had a good network of country managers at multinational companies in Thailand and Singapore. I'm lucky I got help from them in the first year."
When asked if it takes courage to go freelance, Cousin says passion is more important. "It fuels you with the energy and confidence to get past obstacles." But Cousin also had a solid plan to back up his venture. He had saved up money for his family to get by for at least two years in case his freelance dreams did not pan out. "Not having to worry about money also gives you the confidence to make people trust in your ability and be willing to do business with you." Today, Cousin says he makes 30% more than in his previous job, charging B50,000-B200,000 per course, and that he is much happier.
Cousin does warn of pursuing a dream out of passion alone: "You can't just say, 'Oh…I want to open a restaurant because I love to take care of people.' That is crazy. It's a dangerous thing to do at this age [in your 40s]. You must develop a fully-fledged business plan, especially the cash flow part, and then gather reasonable worst-case assumptions and write the pessimistic business plan. You need to complete a master plan before hitting the road and double check the reality."
Another thing that Cousin underlines is that you have to expect that being a freelancer means you have to work very hard. Sometimes it might be harder than your previous job. "Having high standards, a positive mindset and not being afraid of failure are key to your survival," Cousin says.
"The life of a freelance entrepreneur may seem glamorous when people look at it from a distance, but successful freelancers will all tell you that they have worked very hard to achieve their dream."
Contact Jean-Francois Cousin at www.executive-coach-thailand.com

Leave a Comment
New Places