Find charities and donations for Thailand's 2011 floods here.
CHILDREN
Children are our future. But meanwhile, we're responsible for their future. So do your bit to make sure they get to enjoy some basic rights like education, food and shelter thanks to these notable organizations.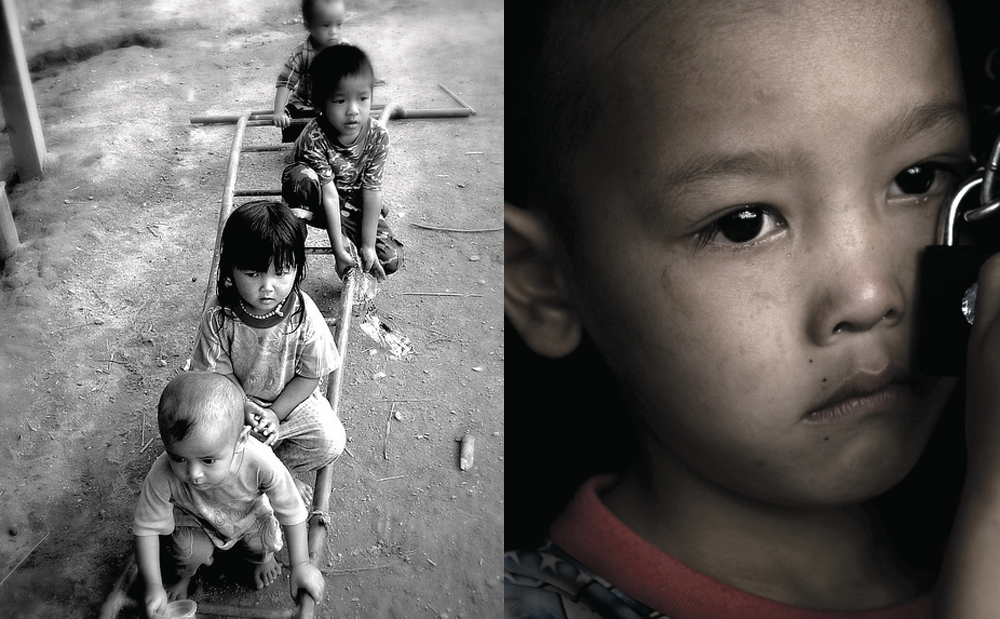 Foundation for the Better Life of Children
Who they help: Underprivileged children.
How they help: They house children and accept donations such as food, stationary and toys, as well as more essential everyday items like clothes, shoes and toothbrushes.
How can you get involved: Donate any of these items.
100/475 Chaeng Wattana Soi 10, Laksi. 02-574-1381, 02-574-3753, 02-574-6162. www.fblcthai.org
Phayathai Babies' Home
Who they help: Orphaned babies.
How they help: They house and take care of unwanted newborn babies until a permanent home can be arranged for them.
How can you get involved: Either donate money or food, toys and other necessary items like diapers. Or you can just visit them and give them some much needed love, care and attention.
78/24 Moo 1, Phumwet Rd., Pakkret, Nonthaburi, 02-584-7253/-5, www.phayathaibabieshome.com
The CCF Foundation Under the royal patronage of hrh princess maha chakri sirindhorn
Who they help: Children in need.
How they help: They help provide needy children across the country with educational opportunities and basic health services.
How can you get involved: By making a donation of just B17/day (or B500/month) to sponsor a child. You then get to follow your sponsored child's development via their regular handwritten letters. Alternatively, you can just make a one-off donation.
36/4 Chalermprakiat Soi 9, Pravet, 02-747-2600, www.ccfthai.or.th
World Vision
Who they help: Underprivileged children.
How they help: Helping improve the lives of children through education, health care and good nutrition.
How can you get involved: For as little as B15/day (B500/month), you can help improve the life and future of your sponsored child. Or you can or just make a one-off donation.
582/18-22 Sukhumvit Soi 63, 02-381-8863/-5, www.worldvision.or.th
Rajvithi Home for Girls, Pakkred Home for Boys
Who they help: Kids at risk of dropping out of school and ending up on the streets.
How they help: They house these children and make sure they receive a proper education.
How can you get involved: Either donate food, educational materials and money, or volunteer to help teach children on-site.
255 Ratchavithi Rd., 02-354-7483-5. www.rajvithihome.org
Pakkred: 2 Moo 1, Phumvet Rd., 02-583-8343, www.pakkredhome.org
Ban Khru Noi
Who they help: Slum children.
How they help: Offer shelter, food and eduation to poor children.
How can you get involved: You can buy food, books, or transfer money direct to the charities bank account (745-2-11433-4, Kasikorn Bank, Ratburana Branch).
Costs: Up to you.
319 Moo 1, Ratchaburana Soi 26, 02-871-3083, www.moobankru.com/bankrunoi/bankrunoi.htm
Kru Ban Nok (Mirror Foundation Project)
Who they help: Hill-tribe children.
How they help: They provide volunteers to help teach kids in rural areas.
How can you get involved: You can donate learning tools, clothes and money or go on a four-day holiday where you get to stay in an isolated hilltribe community in Chiang Rai and help teach Thai and life skills to village children. (No previous experience required.) If teaching isn't your thing you can also go there and help plant trees. You have to pay your own way to Chiang Rai and then pay another B1,000 to cover your food. (Transfer the money to Krungthai Bank account "Volunteer Teacher," 539-1-33371-7.)
106 Moo 1, Baan Huey Khom, Muang, Chiang Rai, 053-737-412, www.bannok.com/volunteer
Duang Prateep Foundation
Who they help: Slum children and the elderly.
How they help: Provides foster homes for orphaned or unwanted children and provides them with a formal education as well as introducing them to life-long learning activities.
How can you get involved: Donate money and essential everyday items. Account "Duang Prateep," 017-2-06336-5, Kasikorn Bank, Klong Toey branch.
34 Lock 6, Ard-narong Rd., Klong Toey, 02-671-4045/-8, 02-249-4880, www.dpf.or.th
COMMUNITY
Don't dismiss manual labor as a blue-collar job. Your sweat and hard work can help build homes—and hope—for especially at this difficult time. Roll up your sleeves and get your hands dirty!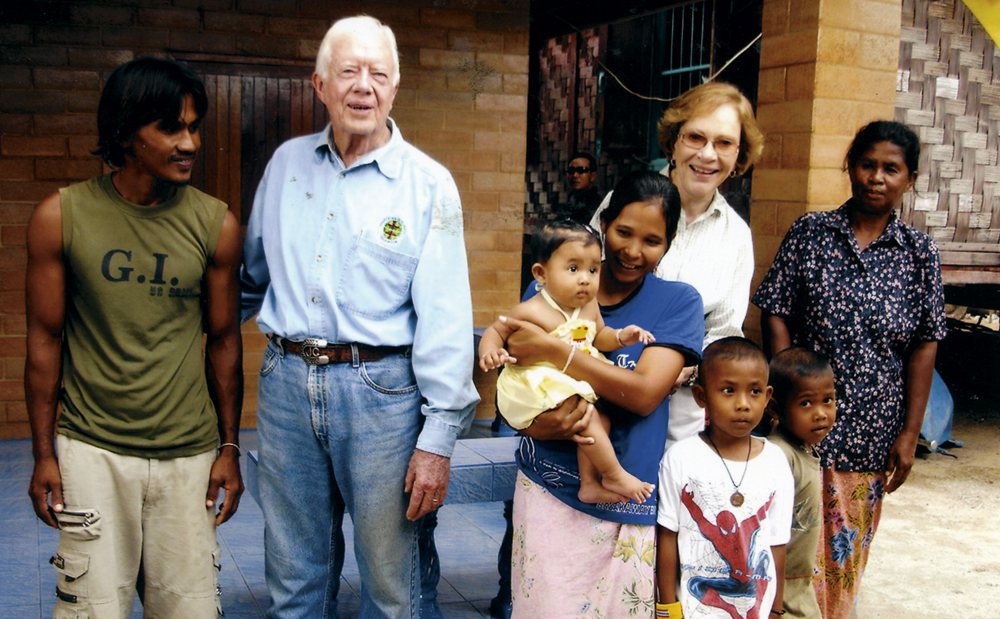 Habitat for Humanity Thailand
Who they help: Homeless people.
How they help: They organize trips for volunteers to help build new houses or renovate existing structures for homeless people.
How can you get involved: You can join one of their existing house building projects, set up your own project or just donate money.
Costs: B750 donation for food, and building materials per day.
12/F, 253 Bldg., 253 Sukhumvit Soi 21, 02-664-0644,
www.habitatthailand.org
Operation Blessing Thailand
Who they help: Economically disadvantaged communities, and victims of natural calamities.
How they help: Providing health care and first-aid training, distributing food and water to poverty-stricken communities.
How can you get involved: Unless you are a medical practitioner that is willing to join and travel with their medical team, you can basically help by donating money.
Costs: Up to you.
320, Moo 2, Potong-Jaroen Village, Chiangmai-Maesuay Rd., Chiangmai, 053-291164. www.obthailand.org
Ruamkatanyu Foundation
Who they help: People in accidents, at crime scenes, and those in extreme need of emergency rescue.
How they help: They help the police pick up dead bodies or get injured individuals to the hospital.
How can you get involved: Join their team. When you have been accepted into the program, they will give you basic training on first aid, CPR and other procedures that you need to know. With that you'll get your own first aid kit, a uniform and you're ready to go. Give them an idea of when you are available and wait for that call.
Costs: Free, but you need to be prepared to undergo the training.
19 Moo 13, Ladkrabang-Kingkaew-Bangpli Rd., Samut Prakarn, 02-751-0950/-3.
ENVIRONMENT
No one in their right mind denies that global warming is a reality anymore and we all know that deforestation is related to many of our current problems. So if you like the outdoors, joining the environmental conservation movement is a great way to get out of the city while doing some good.
Seub Nakhasathien Foundation
Who they help: Forests within Thailand.
How they help: They run many different programmes aimed at sustaining and protecting our forest regions. The foundation got its name from Seub Nakhasathien, who has dedicated his life to protecting Thailand's forests and the wildlife that lives in it.
How can you get involved: Make a donation (account 099-2-68730-4, Kasikorn Bank, Phaholyothin branch or account 053-2-38652-4, Siam Commercial Bank, Bangbua branch).
693 Bldg. 4, Department of Medical Sciences, Bamrungmuang Rd., 02-224- 7838/9, www.seub.or.th.
Greenpeace
Who they help: The planet and all the people who depend on it. Greenpeace works to stop climate change, protect forests, prevent water pollution and promote sustainable agriculture.
How they help: By exposing environmental threats and promoting solutions, Greenpeace aims to protect the planet from further ecological ruin, and to serve as a beacon of awareness and action in the interest of environmental protection and sustainable development.
How can you get involved: Be a volunteer in one of their projects or give a donation.
Costs: B300 a month.
138/1 Sutthisan Rd.,2/F, Thong Bldg., 02-357-1921, www.greenpeace.org/seasia
Rabbit in the Moon Foundation
Who they help: The environment, by planting a love for nature in children.
How they help: They offer regular tree-planting trips to the country, but it's their alternative approach to raising awareness of environmental issues and the range of programs under the Rabbit in the Moon umbrella that has got people interested. Their Nature Study through Aesthetic Consciousness course encourages people to experience nature first-hand through all five senses. The Music for Nature Project teaches children about the environment through the means of traditional music. The Career-Centered Advising project teaches arts and crafts to rural communities so they can make environmentally friendly products that are then sold at the Rabbit Shop.
How can you get involved: This foundation is perfect for artsy types. Whether you are a musician or an artist, you can donate your skills. They are currently looking for graphic designers, photographers, video editors and English teachers. However, they will also ask what other attributes or specialties you can bring to the table and then look to utilize these. Donations are also welcome.
103/62 Sukpalerk Village, Ladprao Soi 26, Chompol, Jatujuk. 02-513-9767. www.rabbitinthemoon.org
Earthwatch
Who they help: The environment.
How they help: By supporting scientific field research related to sustainable development, educating both teachers and students and establishing community-based environmental conservation strategy models.
How can you get involved: You can join one of the many Earthwatch expeditions, which range from documenting the cultural resources of the Mongolian steppe to studying climate change in the Borneo rainforests. Alternatively, if you don't have 5-14 days to spare, you can just become a donor or a member, starting from US$35. The costs for each expedition also vary but start at around US$2,000.
www.earthwatch.org
Paper Ranger
Who they help: Trees and more.
How they help: They convert used paper into cute notepads and notebooks which are then sold at cheap prices. The money raised is used to spend on materials and their running costs.
How can you get involved: Just gather stacks of paper from your home, or take on the role at your company and collect them at your office, before delivering them to Paper Ranger. And if you're too lazy, then arrange for them to come and pick up the paper at your office. Their finished products are either sent back to use at your office or donated to schools in rural areas. Paper Ranger also holds events throughout the country to promote their cause so you can tag along and offer support. If you want to buy the notebooks, simply call and they can send them to your office for a small fee (starting from B10 each).
2044/21 New Petchaburi Rd., 02-319-5017, 089-670-4600. www.paperranger.in.th.
CULTURAL PRESERVATION
Culture isn't just some stuffy old thing you experience in museums; it's all around us. Our heritage can enrich us, sustains us and preserve our sense of community. Here are a couple ways you can help preserve it.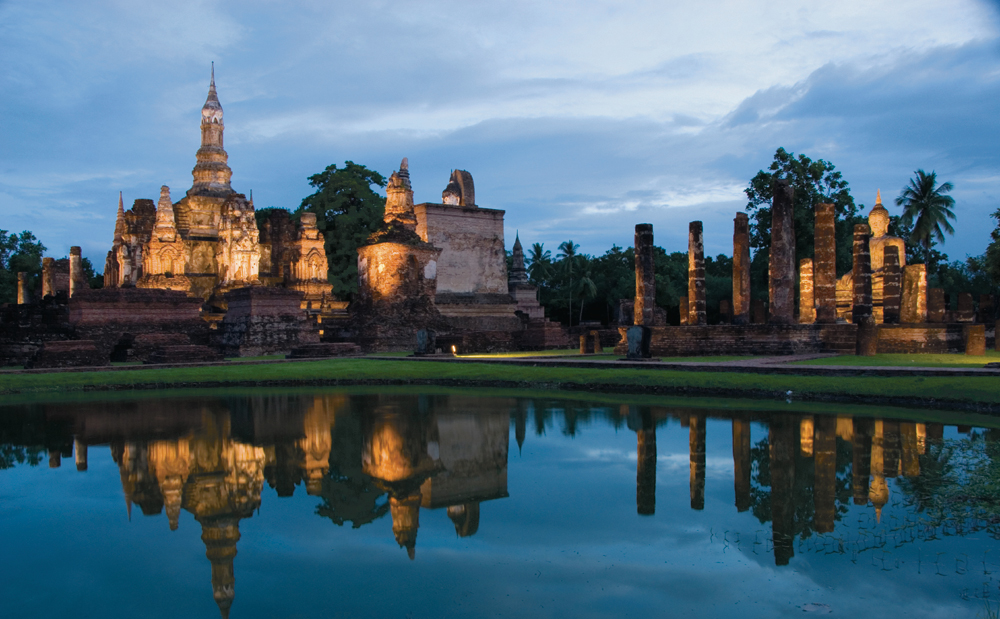 Makhampom Theater
Who they help: Anyone interested in theater.
How they help: They teach theater arts, produce plays, and promote Thai culture.
How can you get involved: You can volunteer to act in a play or join their performance training programs. You don't need to have any background in theater to contribute. The theater will take you through a series of training and orientation sessions. For those who like to travel, the theater also goes on tour to the provinces. To support them, you can donate money to Kasikorn Bank, Sutisan Branch, Account Number 069-2-59271-9.
222-224 Suttisan Rd., 02-616-2274. www.makhampom.net
restoration works international
Who they help: Communities around the world whose cultural heritage is facing the threat of extinction.
How they help: Volunteers pay a fee to work alongside local craftsmen at the cultural site in question. Since 2005, the current project has been the restoration of a 300-year-old Buddhist temple situated along the Anapura trail in Nepal.
How can you get involved: Give up your holiday to roll up your sleeves and lend a hand. A 12-day trip is US$2,795 or a 6-day trip is US$1,695. This fee covers room and board and restoration costs. If you can't make it, you can also make a donation through their website.
www.restorationworksinternational.org
THE DISABLED
Many people with disabilities could lead almost normal lives and contribute productively to our society. But, because of the stigmas attached to their disabilities, they're going to need a little help from you to reach that stage.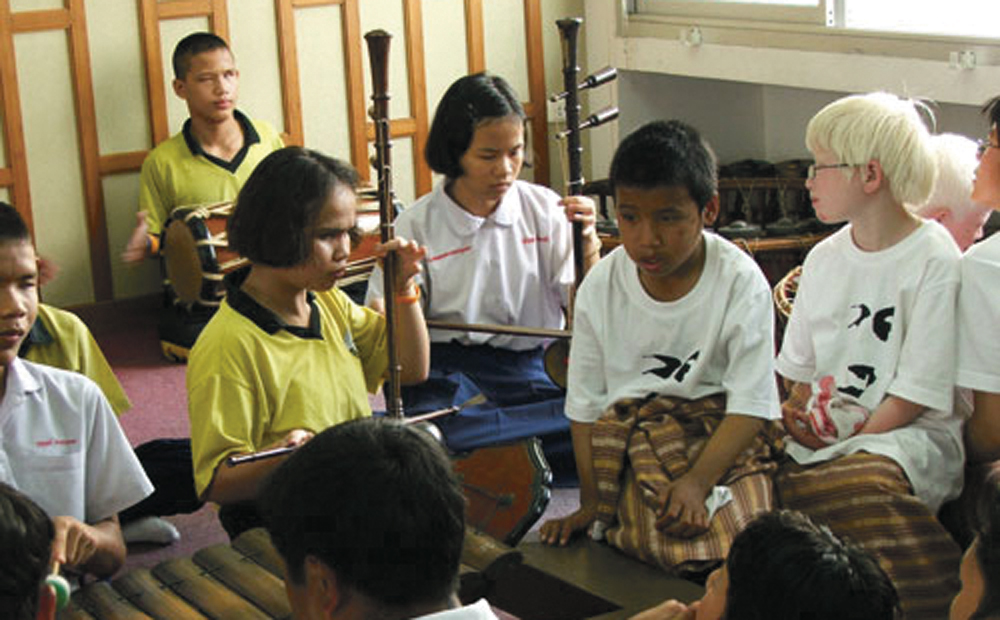 Thailand Association of the Blind
Who they help: The blind.
How they help: They help train blind people in useful vocational skills and then support their careers.
How can you get involved: Pick a novel, pocketbook, documentary or textbook from the request list at the Thailand Association of the Blind (open Mon-Sat) and then record yourself reading it. Cassettes, CDs and cash are also welcome. You can also donate money to account number 128-0-854-850, Bangkok Bank, Din Daeng branch.
5/1-2 Soi Boon Yu, Din Daeng Rd., Phayathai, 02-246-3835. www.tab.or.th
The Bangkok School for the Blind
Who they help: The blind.
How they help: Provide education and career training to blind people.
How can you get involved: There's a programme for people to come, read storybooks and record them to tape or CD. You can also go there, play with the kids, read to them and help them with their homework. Or donate directly to account number 022-133700-8, Krung Thai Bank, Silom branch.
420 Ratchawithi Rd., 02-354-8365/-8. www.blind.or.th
Thai Red Cross Eye Bank
Who they help: The blind.
How they help: They collect donated corneas and offer them as transplants to blind people.
How can you get involved: You make a will that you'll want to donate your corneas once you're dead. So in death you can help give someone a new lease of life.
Thai Red Cross Eye Bank, Henry Dunant Rd., 02-256-4039, 02-256-4040, www.eyebankthai.com
The Prostheses Foundation of H.R.H. The Princess Mother
Who they help: Amputees.
How they help: They produce artificial legs for those who can't afford to buy their own.
How can you get involved: Collect bottles, soft drinks cans, beer or even old aluminum pans and donate them to the organization so that they can recast them as components for artificial legs. Or simply wire your money directly to the foundation's account, 001-4-76000-8, Siam Commercial Bank, Chidlom branch.
693 Bamrungmuang Rd., next to Hua Chiew Hospital, 02-226-5666 ext. 2600, www.prosthesesfoundation.or.th
Foundation for Children with Disabilities
Who they help: Disabled children.
How they help: They house and take care of disabled children.
How can you get involved: Collect used and unwanted pre-paid calling cards, MRT and BTS passes and expired credit cards (which will be resold to raise money for the kids). You can also volunteer to help take care of the children or just donate money to account 203-0-18163-6, Bangkok Bank, Ladprao Soi 44 branch.
46 Ladprao Soi 47, 02-539-9958, www.fcdthailand.org
Thai Disabled Development Foundation
Who they help: Disabled people.
How they help: They create employment opportunities for the disabled through a special web board where job seekers can post their resumes and search for relevant jobs.
How can you get involved: You can make money donations or volunteer to help out with their various different activities.
29 Chaiyapruek Bldg., Wisutkasat Rd., 02-281-9280, www.tddf.or.th
ANIMALS
Think you have it tough in today's cutthroat world, well how about trying to survive as one of our furry friends, having to cope with disappearing natural habitat, exploitation and even plain cruelty. Do your bit by helping those creatures who can't always help themselves.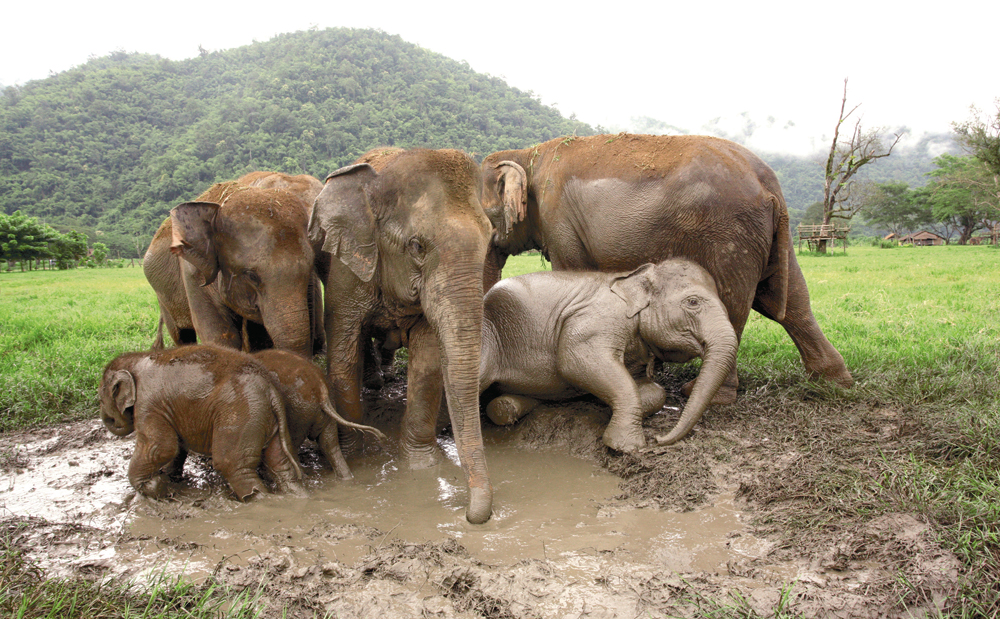 Foundation for Stray Dogs and Soi Cats and Dogs (SCAD)
Who they help: Stray cats and dogs.
How they help: They help reduce the number and improve the lives of Bangkok's strays through programmes of adoption, education and sterilization.
How can you get involved: You can pitch in with money or supplies like leashes and shampoo for the adoption facility, or even plan events like fundraisers or sterilization projects in your community. Just contact SCAD for advice.
Costs: Up to you.
Foundation for Stray Dogs. 712/3 Puengmee 40, 02-730-3506. www.scadbangkok.org
Wild Animal Rescue Foundation of Thailand (WARF)
Who they help: Wild animals.
How they help: They provide animal sanctuaries and fight against the illegal wildlife trade in endangered species.
How can you get involved: You can join one of their two projects: The Gibbon Rehabilitation center in Phuket and The Wild Animal Rescue and Education Center, where you can participate in activities like looking after the animals, research, building cages, and informing tourists about wildlife protection. You will need to be available for at least three weeks and pay for your own travel and food costs. Accommodation is provided, though.
65/1 Sukhumvit Soi 55, 02-712-9715, www.warthai.org
Friends of the Asian Elephant
Who they help: Elephants in distress.
How they help: Their hospital has medical tools and kind-hearted vets to take care of sick or maltreated elephants.
How can you get involved: Nothing hands on, unless you are a vet, but you can make a donation to Account Number 111-2-27207-8, Siam Commercial Bank, Ratchayothin branch.
350 Moo 8, Ram-Indra Soi 61, 02-945-7124/-6, www.elephant-soraida.com
Elephant Nature Park
Who they help: Thai elephants.
How they help: By providing a natural habitat for elephants that allows them to live peacefully in natural surroundings.
How can you get involved: You can make a day visit where you can learn about the elephants and help the staff feed and bathe them. Or for a more intensive experience, go for the seven-day volunteer program where you'll be living at the sanctuary with the creatures and helping out at the park. Count B2,500 for a one-day visit (includes buffet lunch and transportation to and from your hotel in Chiang Mai) or B12,000 for seven-day volunteer program (includes all meals and drinks and accommodation in bamboo huts with a fan and bedding).
1 Ratmakka Rd., Phra Singh, Chiang Mai, 053-272-855.,
www.elephantnaturefoundation.org