RESTAURANTS AND BARS
1881 by Water Library
The opening of Groove last month included this intriguing gastro bar, run by the people behind the two branches of Water Library. The international comfort dishes (B150-B900) span snacks to brunch, full courses and desserts—all served up by Swiss Chef Urs Lustenberger, who you'll sometimes spot in Water Library Thonglor's kitchen. Nighttime is when things really heat up with live bands and a bar that illuminates the dining room and is inspired by a 19th-century steam power plant. If you're like us, you'll jump at any chance to taste a cocktail from top mixologist Mirko Gardelliano. Groove, Rama 1 Rd. BTS Siam. Open daily 10-2am.
Siam Wisdom
Popular Chef Chumpol Jangprai (of Iron Chef fame and formerly of Blue Elephant Copenhagen) opens his first restaurant in Bangkok. The eatery will be set in three Thai traditional houses and, as the name suggests, put the emphasis on local recipes and produce from vegetables to frog and buffalo. The menu will be seasonal, in line with traditional Buddhist beliefs, with a focus on ancient recipes sourced from old records, favorites such as tom yam and pad Thai, innovative dishes making use of modern techniques and what they are calling "Thai-pas," a local take on tapas. Sukhumvit Soi 31, Yeak 4.
The Lab
When we heard the inventive Chef Gaggan was opening a bar, we knew we'd be in for something special. As the name suggests, it will house all sorts of lab gear to prepare infused liquors and cask-aged cocktails. Your table will be the scene for the mixologists to create tailor-made drinks right in front of you or you can try the cocktail tasting menu that Chef Gaggan claims is ideal for those after a little adventure. Scheduled to open sometime in the third quarter in the same neighborhood (Langsuan) as the restaurant.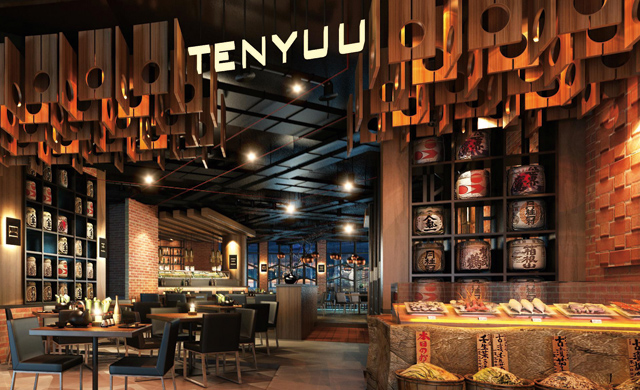 Japanese Restaurant by Tenyuu Grand
Tenyuu Grand's menu reads like classic Japanese—all sushi and rolls, but it's the new and exciting ingredients that keep the crowds coming back. This year, its food-obsessed owner Chavayos Rattakul will join with other new restaurants in EmQuartier (see page 7), putting more focus on modern food presentation, a trendy vibe and the use of lesser known ingredients such as Mangalitz pork from Hungary. Scheduled to open in the third quarter of the year.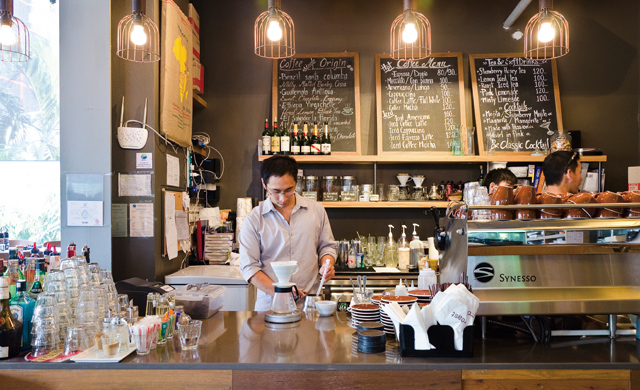 Tequila Bar by Roast
The team behind Roast will soon open a tequila bar in the same community mall, Seenspace. The food will take its cues from Mexican favorites with some tweaking for the Thai palate. Expect local produce, homegrown herbs and adaptations, such as ox cheek in the tacos. The tequila list, meanwhile, will be imported from all over the world. They tell us it should be open by March, but we'll have to wait longer for their community mall project, The Commons, a place where you'll find quality products, some from the regular vendors at the city's farmer's market. That's set to open in 2015. On top of that, they'll also have a new branch of Roast in EmQuartier promising a bigger space and an outdoor area.
WHAT WE WANT
Small, Casual Restaurants Doing Great Food
The city's new crop of talented chefs still seem to prefer doing their thing in swanky venues. In fact, we've seen fewer exciting pop-ups of late, compared to the days when Paolo Vitaletti (now at Appia) and Jess Barnes (now at Opposite) were introducing themselves to Bangkok through booked-out events at Opposite (which was then an event space, not a restaurant). We like scrappy and tiny. And we want more great food in places with real character.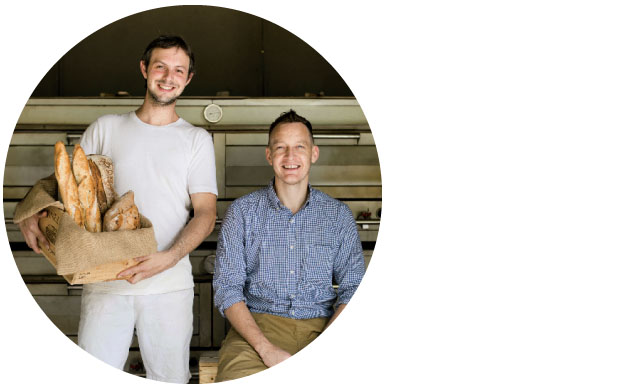 Artisanal Thai Food Stars
Let's hand it to Europeans like Joe Sloane (Sloane's Sausages) and Jean Philippe Arnaud Landry (Maison Jean-Philippe) for launching quality artisanal food brands that have slowly taken over every chic new restaurant or trendy farmer's market. But aside from Bo (Bo.lan), isn't it time that Bangkok's artisanal food scene had more locals doing lovingly handcrafted food that stands out from the ordinary stuff available at a fresh market. Hipster green curry paste, anyone?
PROPERTIES
Dean and Deluca
Already present at MahaNakhon at Chong Nonsi, Dean and Deluca Thailand is set to open its latest and biggest flagship retail market store on the same premises. The café is expected to be the largest Dean and Deluca in Asia, and the third largest in the world, occupying over 800 sq meters. It will offer three different "eat in" concepts: an espresso bar, a pizza counter and a table service restaurant with wine bar—all, of course, serving up New York's favorite gourmet delights. One innovative program they are working on is a daily cooking show. www.facebook.com/ddbkk. Other restaurants set for MahaNakhon are even more exciting, with the list including the Michelin-star chef associated Le Salon de The de Joel Robuchon.
Central Embassy
Central Embassy is the latest development project from the Central Group. Scheduled to open in March, it will house high-end street fashion and lifestyle products. The building's modern design will highlight curves and textures over a total of 37 floors, eight of which will be dedicated to retail, with the rest being part of a six-star hotel, the Park Hyatt, to be opened in 2014. Think CentralWorld with higher-end brands and more emphasis on deconstructionist architectural design. Among the big names, American brand Ralph Lauren will open a two-story flagship store (see below). Right now, construction is almost completed with most of the building's retail space already booked. Next to Central Chidlom, Ploenchit Rd., 02-650-3600. BTS Chidlom or Ploenchit. www.centralembassy.com
MahaNakhon
Soon to be the city's highest landmark, the 314-meter-tall Mahanakhon Hotel & Residence will stand 77 stories high and cover 14,569 square meters split between apartments, retail space, an outdoor plaza and luxury serviced residences by The Ritz-Carlton Residences. The building has a direct link to BTS Chongnonsi, with residences from two to five bedrooms. Other facilities include a three-floor terrace bar, restaurants, cafes, a 24-hour marketplace, private dining facilities, and a rooftop outdoor bar with a 360-degree view. Rooms are B250,000 per sq meter. Scheduled to open beginning of the year for Dean and Deluca. 92 Narathiwas Ratchanakharin Rd., 02-234-1414. www.maha-nakhon.com
Siam Square One
As you'll have spotted from the BTS, the area opposite Siam Paragon will soon be transformed into another shopping mall known as Siam Square One. The seven-story mall will look to embody the concept of a shopping street combining fashion, dining, lifestyle and digital products. With a budget of B1.8 billion, the 13,525-square-meter venue will also comprise 270 parking spots and a rooftop garden. The interior will follow the lead of the contemporary exterior, which will highlight the building's dimensions with a multitude of massive blocks. Scheduled to open by the end of this year. Siam Square One, Rama 1 Rd., 02-255-9999.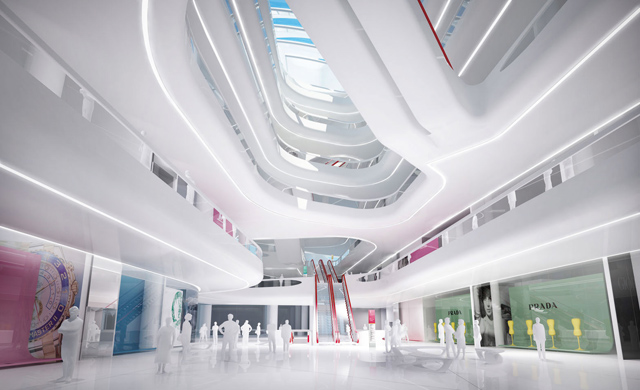 Ralph Lauren
Central Embassy has already confirmed one major brand arrival, with the news that preppy US brand Ralph Lauren, will have a two-story flagship store inside the mall. Expect all the signature fragrances, accessories, menswear and women's wear you'd find in the original store.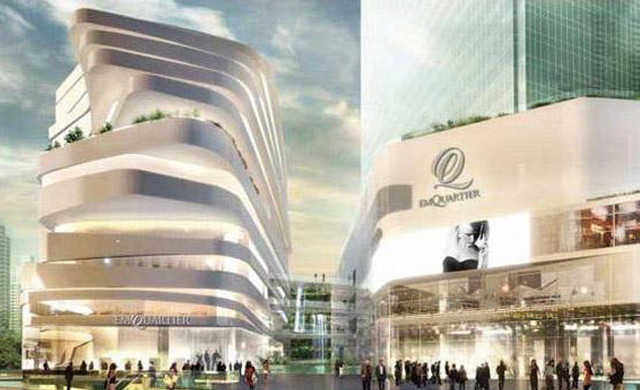 EmQuartier
Sat directly opposite from Emporium, this is another project developed by The Mall group. Said to open by the end of 2014, the high-end shopping mall will also include the Bhiraj Tower, a 45-story office tower developed by the Bhiraj Buri Group. The construction is said to be 60-70% complete, and the mall will eventually feature a whopping 250,000 sq meters of retail space. Opposite The Emporium, Sukhumvit Rd., BTS Phromphong.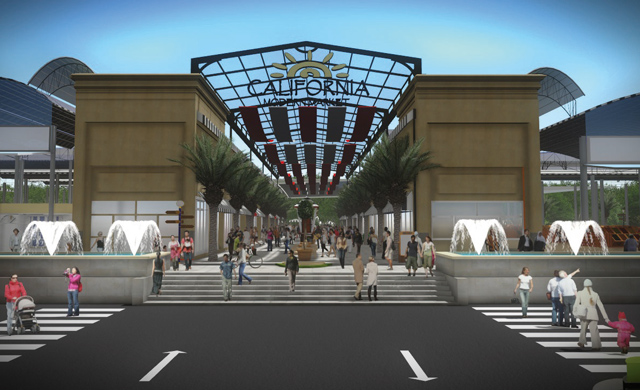 California Modern Market
This project on Ratchaphruek Road covers an area of over 10 hectares. The place is designed to imitate a California-style setting with palm trees and fountains, and will feature a modern market divided into nine zones with shops and restaurants aiming to attract families from the nearby residential area. Ratchaphruek Rd., 083-042-9536.
WHAT WE WANT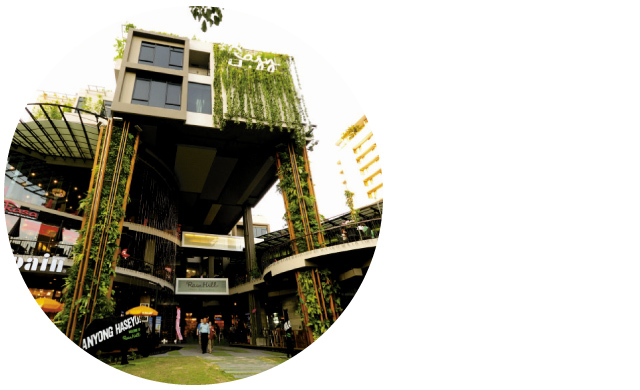 Indoor-Outdoor Living
Popular community malls like K Village or Rainhill have proved that we can actually survive in a non-air-con environment for a few minutes at a time, provided there's shade and good air circulation. We hope upcoming malls will offer more of that, as opposed to the giant energy-guzzling behemoth alternatives. Moreover, we wish this trend would catch on with condos, which continue to pair 30 stories of apartments with only a tiny rooftop terrace as a nod to greenery.
Recycling Old Buildings
Bangkok might not have the best track record for preservation but we think we're at a crucial time. Whole swathes of the city are currently being consumed by major developments, with little or no care for what was there before. We hope that people start taking a reality check on the genuine benefits of repurposing existing spaces. Quick bucks are no trade-off for decades of character and a little hard work.
MUSIC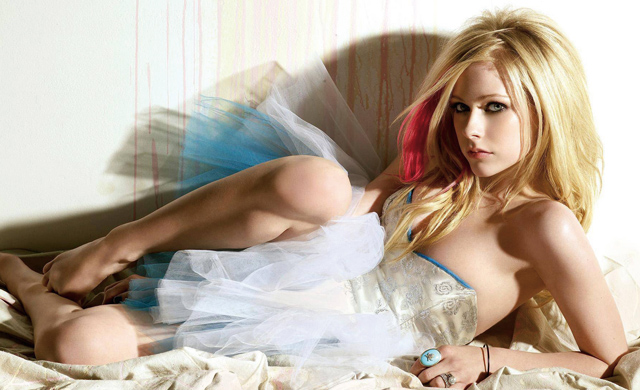 Avril Lavigne
The pop-punk princess will return to Bangkok in support of her fifth studio album. Feb 11 is the date, Impact Arena Muangthong Thani the venue. Expect all the hits like "My Happy Ending," "Sk8ter Boi," and "Complicated," as well as newer releases like "Let Me Go" and "Here's To Never Growing Up." However, some might be more interested in whether she'll bw bringing along her husband, Nickelback frontman Chad Kroeger. Tickets are B1,000-4,500 from Thaiticketmajor.
Bruno Mars
Just one month later, the same venue will welcome American chart-topper Bruno Mars as part of his Moonshine Jungle Tour, on Mar 20. The guy who famously doesn't feel like doing anything may be a bit late coming to our shores, with this world tour meant to be in support of his second studio album, Unorthodox Jukebox, released way back in 2012.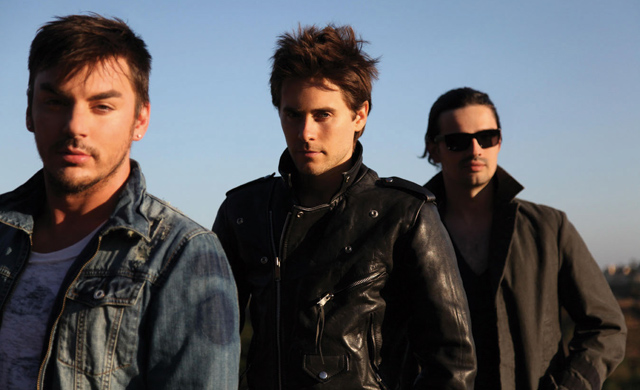 Thirty Second to Mars
Maybe you like your pop-rock a tiny bit harder or maybe you just like watching Jared Leto jump around on stage. Either way, you'll be pleased to note that the critically praised former actor is bringing his rather less acclaimed (but much-loved) band to Bangkok to celebrate their fourth studio album Love, Lust, Faith and Dreams. Thai fans mark the date, Apr 5, venue TBA.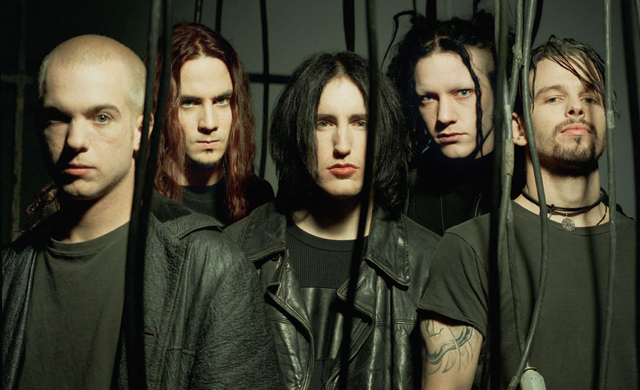 Silverlake Music Festival
You'll have to leave town for the biggest rock concert, though. Pattaya will be the scene of the second rock-loving Silverlake Music Festival, set to return on Mar 1. The festival will be headlined by Trent Reznor's industrial rockers Nine Inch Nails as they continue to tour their new album Hesitation Marks. They'll be supported by Swedish garage rockers The Hives, English indie band The Foals, and other notable inter acts like The Used, Taking Back Sunday, and Rebelution.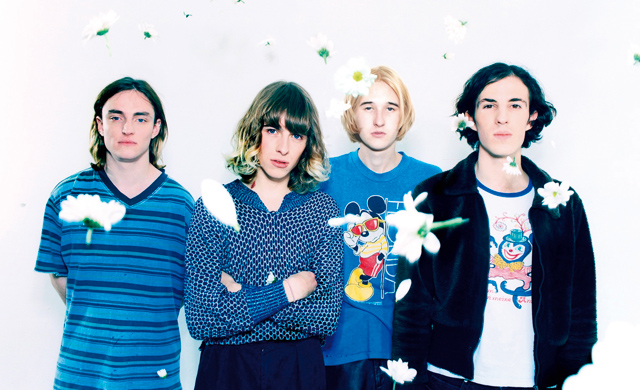 Swim Deep
To mark the welcome reopening of Sonic Ekkamai, long-time indie organizer Dudesweet have already announced they'll be bringing over fast-rising British indie pop band Swim Deep to Bangkok on Feb 7. There's still not much information out yet, but we suggest you prepare yourself by checking out the band's debut album, Where the Heaven Are We.
Popscene Pop-ups
The indie crew Popscene will follow up on a big 2013 by welcoming more international acts on a regular basis, kicking off on Jan 25 at Cosmic Café with provocative rapper Heems (USA) who will share the stage with Despot (USA), and other yet tbc acts. Two weeks later, Feb 7, will see a gig by three bands Unicorn Domination (USA), Bloodsugar Politik (Burma) and locals Deadtown Trash.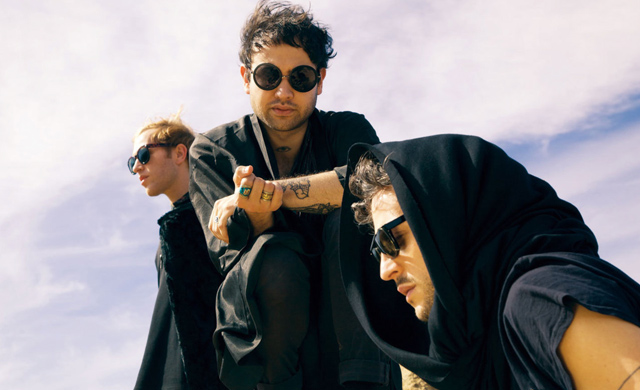 Unknown Mortal Orchestra
Next year is shaping up rather nicely for indie tragics. Hot organizer Have You Heard? will start the year by bringing over another hipster-approved indie act, American/New Zealand psych-rock trio, Unknown Mortal Orchestra, to perform live at Mongkol Studio RCA on Jan 22. Opening acts include two local talents, post-rockers Desktop Error and Two Million Thanks.
WHAT WE WANT
More Diversity
The music scene has developed incredibly in the last few years, with more and more international acts gracing our city, and it seems we're getting a more diverse set of venues, too. There was a time when it felt like almost every week we ended up at Cosmic Café or Sonic Ekkamai. That's not to detract from both venue's great work but since the latter closed for renovations we've seen a lot of interesting venues really step up. 2013 saw the rise of small joints like Harmonica, SOL Space, Fatty's Diner and Playyard all hosting a diverse set of acts. Cafes-cum-bars Jam and WTF Gallery have also got in on the action, opening their doors to more experimental artists, and we're excited about the prospect of more indie venues bringing together the disciplines of music and art.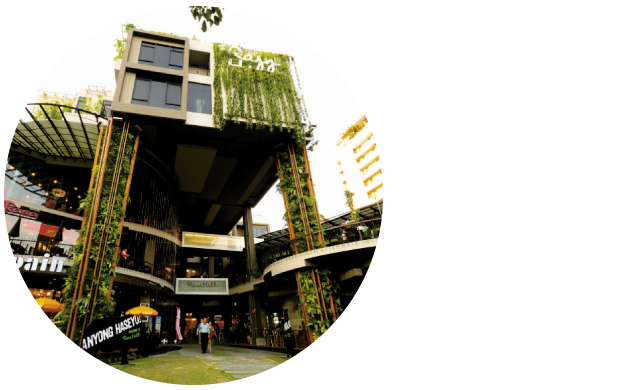 More Festivals
While Silverlake Music Festival looms large on the horizon in March, Thailand still lags behind regional neighbors when it comes to cool music fests. Hipsters are still forced to lay down top dollar to fly out to Hong Kong and Singapore for the likes of Clockenflap and Laneway, but we can't help but think that that money could be better spent here, where the demand for top international acts is now really bubbling over.
FILM
The Legend of King Naresuan Part V
After a year's break, the epic film series written and directed by Prince Chatrichalerm Yukol is set to flirt once more with commercial success. Boasting the same all-star cast of Chatchai Plengpanich, Intira Jaroenpura, Taksaorn Paksukcharern and Wanchana Sawatdee, who plays the king, the fifth episode of the biographical historical drama will narrate the incidents after King Naresuan led a group of Thai people to escape from Burma and announced freedom from Burmese rule. The historic elephant battle looks likely to be among the set-piece highlights.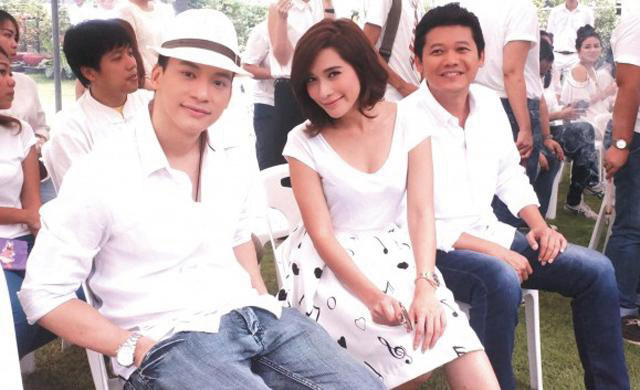 Teacher's Diary.
The new romance from big film house GTH looks set to make headlines this year as it features two huge Thai showbiz names, Ploy Chermarn Boonyasak and pop star Bie Sukrit Wisetkaew making his film debut. Directed by Ton Nithiwat Tharathorn (Fanchan and Season Change), it will see the two leads portray the romance between two teachers set against a backdrop of academia. The actual storyline has yet to be revealed, but given it's GTH, we're expecting another feel-good blockbuster.
We don't know what's going on behind the scenes at production company Golden A, but it's a little strange to note that Rarng, a film that director Pharm Rangsi (Pawnshop) previously told us was to be his next release is about to come out credited to Bhana Worawaranyoo (Sam Chook and Bangrajun 2). Starring Paula Taylor, the horror set to be screened this January tells the story of a lady who adopts a little girl whose mother died in front of her and whose favorite doll has somehow taken on her mother's spirit.
Sayong Songbuntud (Horror in Two Lines)
Director Parm Rangsi has founded his own production house Parmpicture, which will launch its first ghost film this year, too. Parm's new flick is called Sayong Songbuntud or Horror in Two Lines (whether they're parallel or not, we do not know) and follows a group of teenagers who find themselves placed under a deadly curse after meddling with an ancient talisman. While we're sure the cinematography will be pleasing on the eye, we can only hope that Pharm has learned from Pawnshop that character development and narrative prowess have their place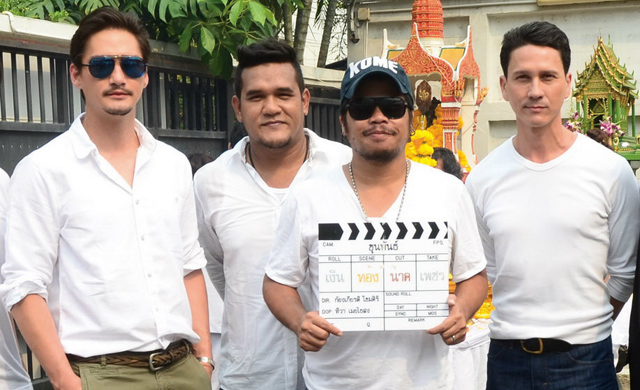 Khun Phan
This biopic from Sahamongkol Film is directed by Kongkiat Khomesiri whose previous flicks include Cheun, Chaiya and Anthapan. It will tell the story of Khun Phantharak Rajjadej of Nakhonsrithammaraj, whose life is nothing short of fantasy folklore. Khun Phantharak was a police officer who made his name by wiping out all the infamous criminals in the Southern provinces in the 1920s. But it wasn't solely what he did, but how, that really made him stand out; Khun Phantharak is said to have used magic to prevail over the bad guys. If the tale isn't exciting enough, though, the cast comprising Krisada Sukosol (Noi Pru), Chupong Changprung and Ananda Everingham, who plays the legendary cop, should get you going.
WHAT WE WANT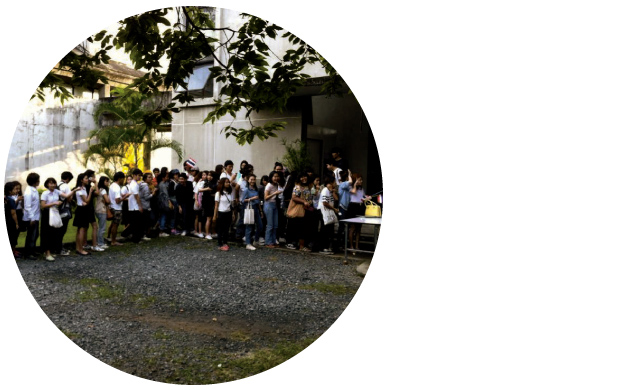 Indie Appreciation
Last year might have been a watershed one for the Thai indie film industry, judging by the long queues outside House RCA for Nawapol's Mary is Happy, Mary is Happy. But we'd still like to see more interesting homegrown films like Karaoke Girl and The Isthmus, which both attracted a lot of attention abroad, appearing at the International Film Festival Rotterdam and Busan International Film Festival, get a proper extended screening here in Bangkok, so that they can actually reach the wider audience they deserve.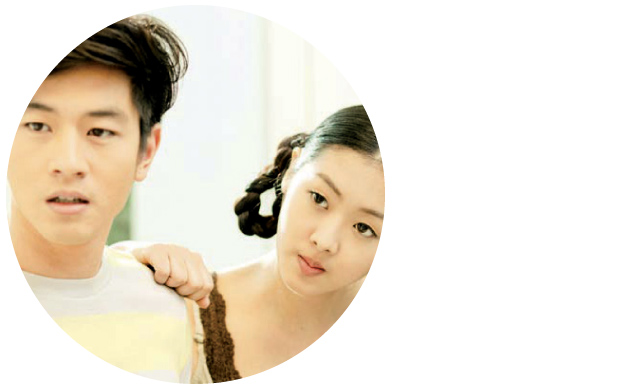 Big Budget, Big Brains
As for mainstream pictures, it's probably too much to ask for some originality, but surely a little more creativity isn't out of the question. A year of films about teens battling ghosts (Mor Hok Tub Ha Pak Mhar Ta Pee, Hachima Project) and formulaic rom-coms (Fud Jung To, Love Syndrome and Love in the Rain), is, well, a little boring. Also, we think we can speak for all cinema-goers in hoping that the big production houses finally grow the balls to do away with ugly and obvious product placements once and for all.
MISC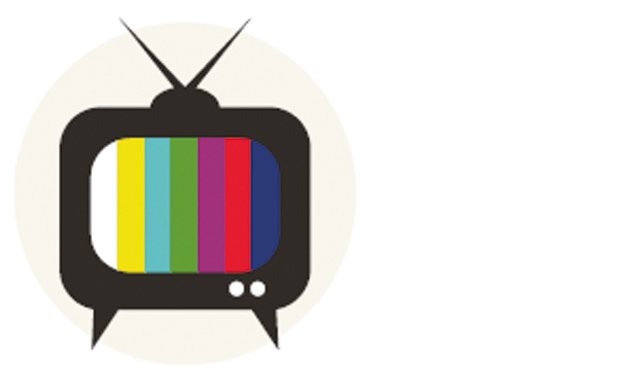 Digital TV
After hearing about digital TV for ages, it's actually happening this year. After the license auction last December, the National Broadcasting and Telecommunications Commission (NBTC) expects digital broadcasts to start this February. That seems optimistic but the new era will offer us up to 48 channels with better picture and sound quality, more choices, and interactive features. It's said there'll be 12 community, 12 public, and 20 commercial channels. The remaining four slots will be dedicated to HDTV and there are more to come.
extension of BTS Sukhumvit Line from Mo Chit to Khu Khot
The political breakdown may have stalled many mega railroad projects, but not the approved B58,590-million green line extension which will continue as planned, according to Chula Sukmanop, Director of the Office of Transport and Traffic Policy and Planning. The 19km rail line will run along Vibhavadi-Rangsit Road, from BTS Mochit to Khu Kot, with the main stops including Saphan Mai, Kasetsart University, and one in front of Don Muang Airport. The construction is scheduled to start in mid-2014, but it's not until 2018 that we can hop on. So why talk about it now? Well, as construction taking place along one of the most traveled roads in Bangkok, including one platform at the ever-hectic Lad Phrao, we think everyone should prepare for a year-long traffic nightmare.
WHAT WE WANT
Good Fashion Bloggers
Although Thailand has a vibrant beauty blogging society, with big names like Pearypie and Momay Pa Plern exhibiting their talents in hiding blemishes and changing your bone structure (no surgery needed), it is still lacking bloggers producing quality content for fashion. Yeah, we do have mepanya.blogspot.com but that's about it. More fashion bloggers would go a long way to driving our local scene forward, including blow-by-blow accounts of fashion shows, designer interviews and the occasional "real-world" fashion shoot. Oh and, dear aspiring fashion bloggers, don't take your cues from Thailand's makeup gurus, who endlessly, shamelessly and unimaginatively promote brands just to make a quick buck.