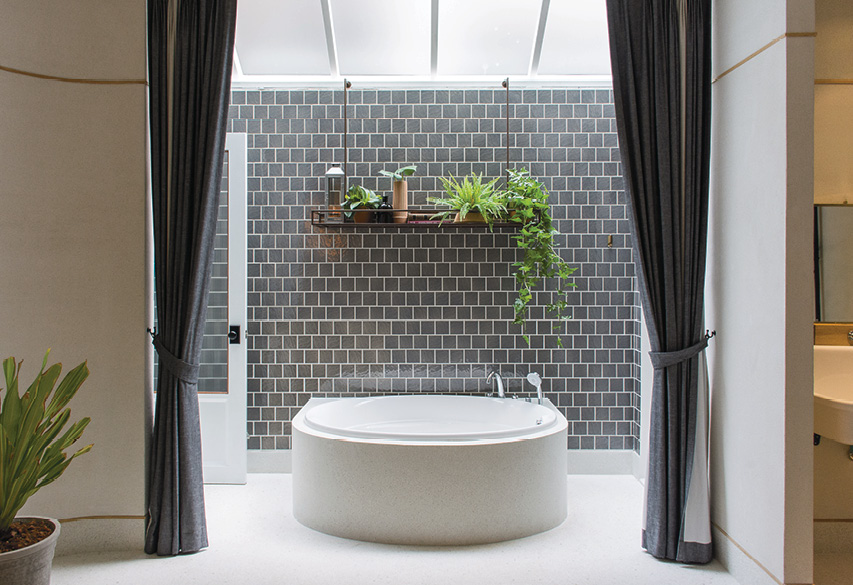 Neighborhood: Ari
Vibe: Chic, mid-century pastels, knockoff Danish furniture, swathes of plantlife and concrete.
Price: B1,800 for a 75-minute Natural Detoxifying facial treament, which includes a scrub with your choice of beads made from organic ingredients, a mask with white mud and an uplifting facial massage (only for weekdays).
13 Ari Soi 4, 096-941-8645. Open daily 10am-11pm
Neighborhood: Ari
Vibe: Soothing, neutral tones with blue porcelain accents.
Price: B1,900 for the two-hour Loose Leaf Passion package, which includes one hour of a matcha green tea scrub followed by one hour of a tea-infused oil massage with choices of earl grey, green tea, lavender, red tea and white tea.
2/F, A-One Ari, Ari Soi 1, 02-077-9967. Open daily 10am-10pm
Neighborhood: Silom
Vibe: Like a stylish laboratory with its raw concrete floor, mint green walls, yellow ceiling and industrial furnishings.
Price: B1,300 for the 90-minute Infinity Aroma package that includes a stress-relieving homemade aroma oil massage and a herbal compress. For B500, add an extra 30-minute body scrub.
Sun Square, 1037/1 Silom Soi 21, 02-237-8588. Open daily 10am-10pm
Neighborhood: Sathorn
Vibe: A small and cozy space behind bamboo frontage in the airy and beautiful Yarden Yenakat.
Price: B950 for a 90-minute Thai body massage and a herbal compress in a private room. Add B150 for an extra 30 minutes.
30 Yen Akat Rd., 02-249-0184. Open daily 10am-11pm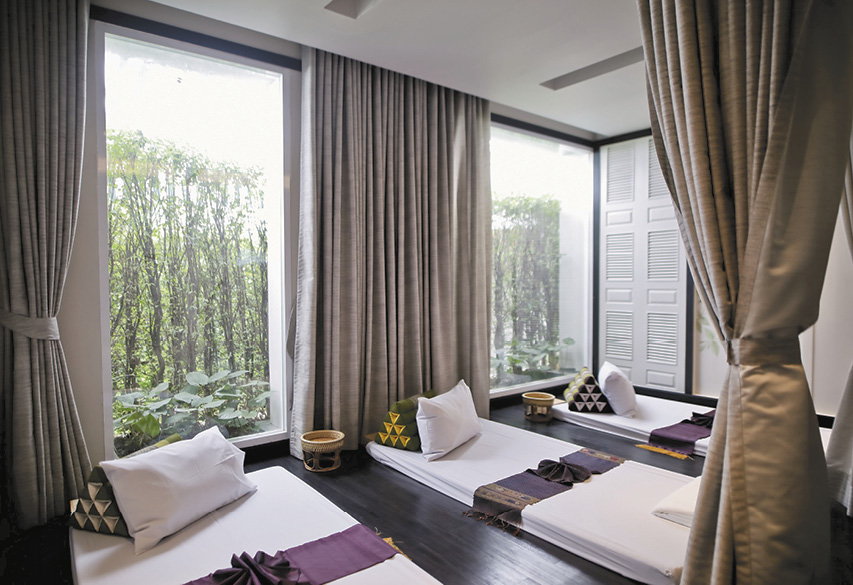 Neighborhood: Old Town
Vibe: Colonial-luxe with Thai accents like flower murals and silk upholstery.
Price: The signature Touch of Raweekalaya Massage takes you through a 60-120-minute (B1,200-1,800) massage using scented warm oil by Donna Chang.
Raweekalaya Hotel, 164-172 Krung Kasem Soi 2, 02-628-5999. Open daily 10am-7pm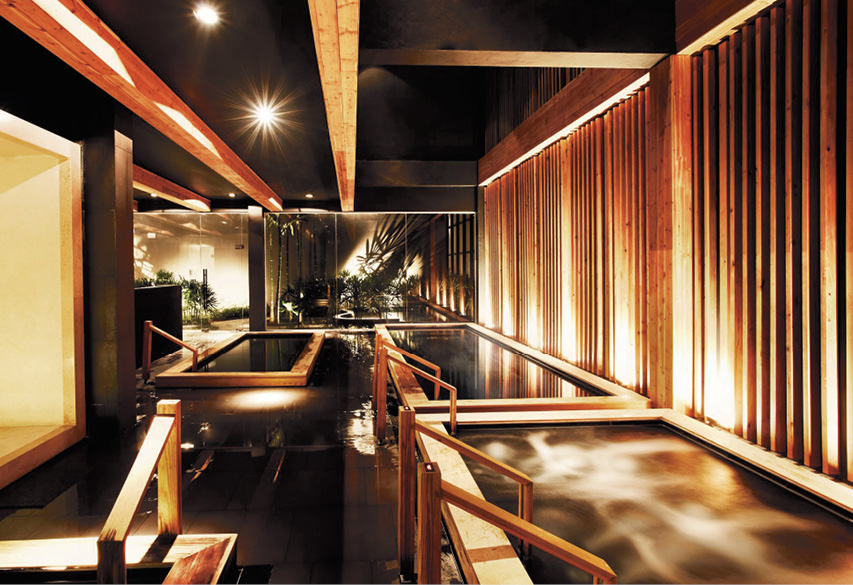 Neighborhood: Phrom Pong
Vibe: Luxurious, zen combination of wood and black tile. The onsen tub in a private garden is the perfect place to unwind.
Price: B1,750 for a complete package that includes a day pass to the mineral-rich spring water onsen, a 90-minute aromatherapy body massage and 30 minutes of a herbal compress.
A Square, Sukhumvit Soi 26, 02-259-5778. Open daily 9am-12am