When a world-famed artist and dissident icon was landing his first solo show in Bangkok, he didn't settle for just one. Two exhibitions by Ai Weiwei are now on display at two Bangkok venues, marking the 63-year-old Chinese artist-in-exile's first time showing in Thailand.
The first exhibition, Law of the Journey, is a 60-meter inflatable raft with 250 refugees aboard. With his piercing concern over the inhumanity facing diasporas during the past decade, the 2016 work remains his largest installation to date. Law of the Journey is on display as part of the Bangkok Art Biennale, which spans 10 venues across the capital through the end of January.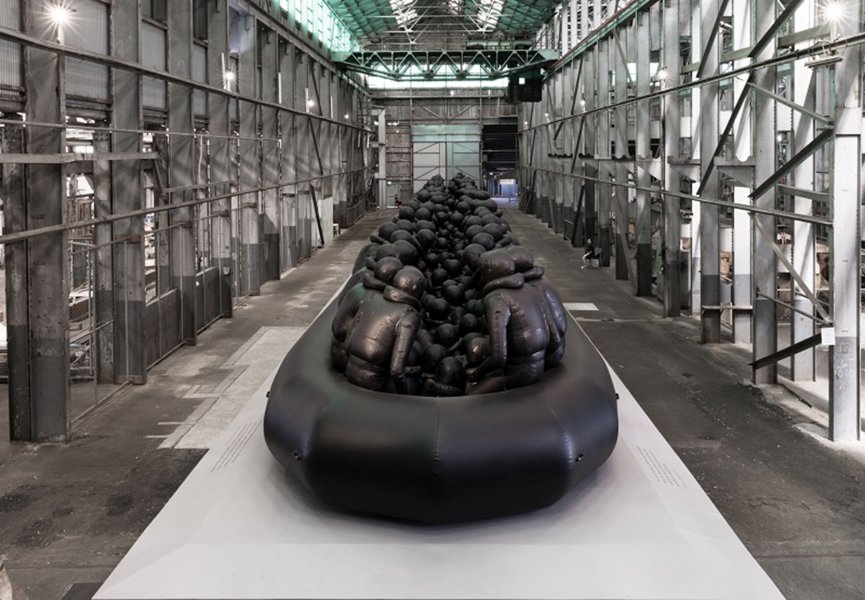 Credit: Biennale of Sydney
Ai's second exhibition, Year of the Rat, is running alongside Andy Warhol's originals at River City Bangkok. The collection, based on the idea that 2020 is a calamitous year that comes every six decades in the Chinese lunar calendar, features 12 zodiac animal heads made from Lego bricks. The zodiac has been a recurring element in his work critical of Chinese nationalism. Ten more installations, including a marble sculpture and golden rings symbolizing how recurring lunar cycles of provocation, advancement, and regression, interact with each other.
"Ai Weiwei: Never Sorry," a feature film that chronicles Ai's artistic approach and social activism, will also screen for B150 at the gallery on Nov 7, Nov 14, and Nov 21 (2pm each day) during the exhibition. More details are available online.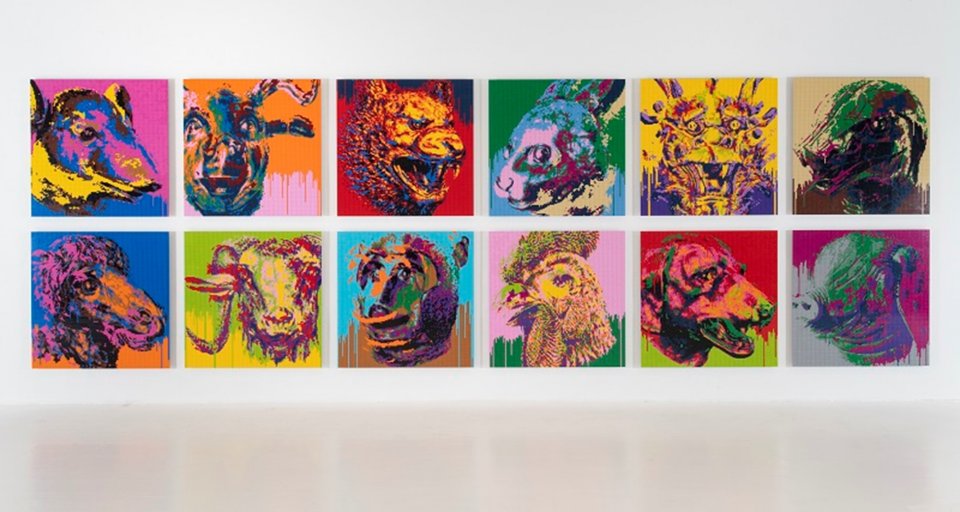 Credit: Tang Contemporary Art / River City Bangkok
"Year of the Rat," until Dec 10, Tang Contemporary Art Bangkok, 2/F River City Bangkok; "Law of the Journey," until Jan 31, 9/F, Bangkok Art and Culture Centre (BACC)