From Nov 5, 2022 to Jan 28, Bangkokians were fortunate enough to experience the immersive musical
Luna
. Immersive musicals are a type of play, but the audience is free to wander about, follow characters, ask questions, and blend into the play itself—physically and emotionally. Event organizer Castscape and up-and-coming 31-year-old director Rangsimun "Potae" Kitchaijaroen made this performance possible—arguably the first experience of its kind in Bangkok. BK speaks to Potae about what it's like to be working in a niche arts industry in a country that doesn't always see value in the arts.
What did you want to get out of this project?
I wanted to come back to the theater community as much as possible because I grew up with this community. I used to be a very introverted person but the theater community changed me and made me a more sociable person. So, for Luna, what I wanted the audience to get out of it was to remind them that just because you see someone, or know someone, you don't know their full story. In the last scene of Luna, the audience from both sets (there are two entrances and two sets where spectators participate in either a village or a forest) join together in the forest and they realize they don't know what the audience in the other room saw. So, it's important to listen to each other and share and try to understand each other.
What's the most challenging thing about being a theater director in Thailand?
For people to understand what I do. When people come to see a play, they only get to see the final result but not the process behind it. And of course, they don't have to see the process behind it as a viewer, and if I tried to explain all the challenges behind the scenes, it would make me look like I'm finding excuses. There are so many obstacles and so much work that goes behind the scenes. As a director, I have to let go and accept that this is the final result after all the work and unseen challenges—and take all the criticism.
Do you have a full-time job?
Yes, I do. I work as a Content Analyst.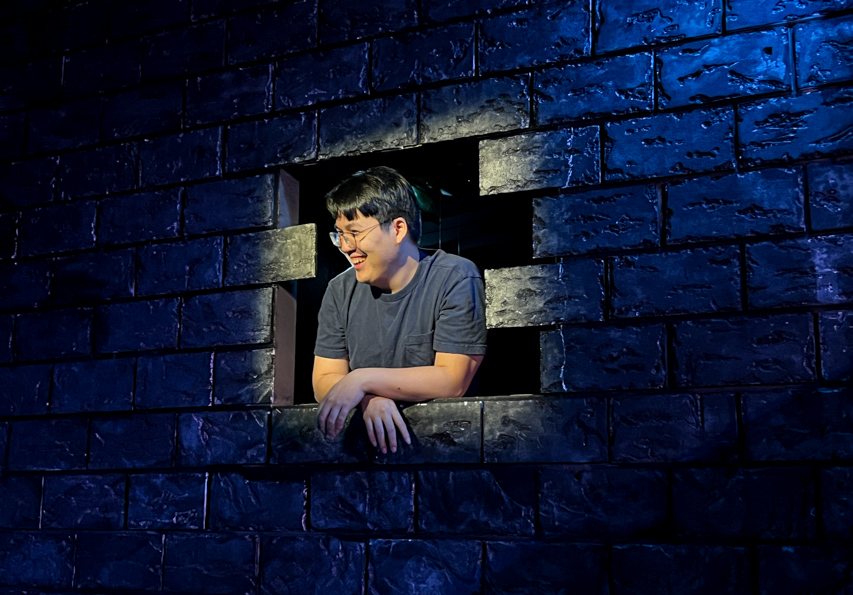 Why do you still need a full-time job when you're already a theater director?
It's almost impossible to make money from being a theater director. I've been involved in the theater community as a hobby, as my passion, because I truly believe that a play is another way to communicate and send a message to our society. Luna is my breakthrough, the first ever commercial project where the actors and myself got paid. Prior to this it was all community theater projects. I'm glad Castscape contacted me and provided me with this opportunity. The government and private sector could be a good support for this industry. However, the theater community is not prominent enough yet for sponsors to notice or see that giving money to this industry can benefit them. So, for directors to survive, they need to have other jobs. There have been so many talented people who eventually gave up on this passion.
Where do you see the theater industry in five years?
Before Covid, the future was looking very bright. Some actors were involved in several plays at once. There were two to three plays a week. Now, we are back at square one. Though, I still believe it will bounce back.
What kind of help do you wish you could get?
I want people to see the importance of plays, musicals, and art. Right now a lot of people still have questions, like, "Why do we need art curriculums in schools?" "Why do we have to pay to see this 'entertainment' when there's Netflix or the internet at home?" There are so many types of art that still need to be explored. If you think the theater is niche, the opera and ballet people have it even worse than us. So, what we have to do is make people realize that art is important in our lives, that paying this amount of money is worth it.